THE POWER OF STORIES
For the past seven years, we've inspired the best in you through stories. It's through stories that we create positive impact together.
Here's a look at the impact we've made together in 2019.
2019 WAS AN EXCEPTIONAL YEAR IN FIVE WAYS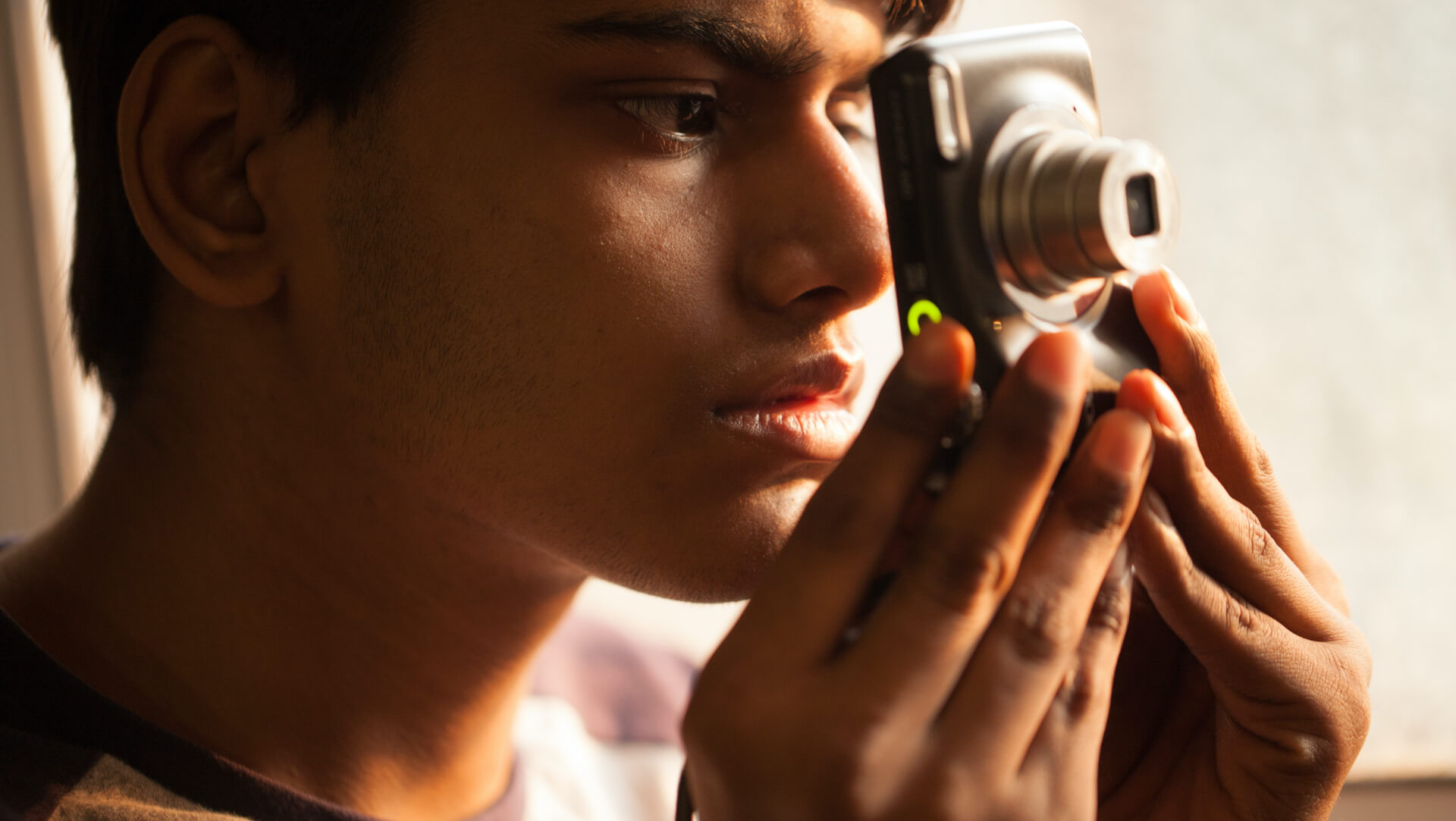 WE TOLD A RECORD NUMBER OF STORIES
27,606,636
ONLINE VIEWS
Across all our platforms
728,703
COMMUNITY
Social media followers, newsletter
subscribers, account holders
146,787
ACTIONS TAKEN
Through shares, comments and story
actions - volunteer, donate or support for
featured causes
Became more aware of people doing good in Asia
Felt inspired to contribute to social causes
21%
Recommended friends or family to join our community
*OBW Annual Community Survey 2019, 1,156 respondents
we dived into causes
If a single story can make a difference, what impact can multiple stories around a cause create? In 2019, we produced content series on disabilities, refugees and mental health to deep dive into these causes, and aim for a bigger, collective impact.
Living with
Disabilities
In a Different Sense is our original three-story series that offers an immersive VR experience into the world of those living with visible and invisible disabilities. The series increased empathy and moved the needle for people to consider taking an action to support the lives of the differently abled.
The series had a combined reach of 22.4 million, 2.6 million views, 3,606 shares, 859 comments and brought in 196 volunteer sign-ups.
finding
refuge
In June, to commemorate World Refugee Day, we launched Refugees: Displaced, not Discouraged – a collection of stories on how refugees in Asia are finding ways to not only survive but thrive as they await resettlement, and the communities that are helping them get back on their feet.
The series had a combined reach of 15 million, 2.8 million views, 4,959 shares, 1,070 comments and brought in 302 volunteer sign-ups.
facing the stigma of mental health
Silent No More - Giving Voice to Mental Illness features stories of how people with mental illness and their caregivers are finding ways to tackle stigma in society, while providing each other the support to get better.
The series had a combined reach of 12 million, 2.1 million views, 4,429 shares, 687 comments and brought in 68 volunteer sign-ups.

The Better Traveller
The Better Traveller is our collection of travel stories inspiring the intrepid traveller in you to venture into the unknown and make a difference on the go.
In 2019, we expanded the variety of stories and experiences. If you only have a weekend to explore a new city, don't miss our Weekend of Good suggestions. You can also dive into a deeper experience through our Journey stories.
This collection of stories was viewed over 1.5 million times and 86 per cent of those who took our online poll were inspired to include do-good activities in their travels after reading the stories. So far, over 490 travel enquiries have been made on our site.

We immersed you deeper into our stories
Because of our commitment to inspire you, we seek out new, compelling ways to tell stories. In 2019, for the first time, we told stories using two new immersive formats - virtual reality and multimedia.
Virtual Reality
Through our VR stories, we gave people the opportunity to journey and empathise with individuals with disabilities as they push for inclusion.
"It puts the viewer into the perspective of the disabled."
"It taught me to be empathetic and helped me to understand the experience through VR."
Multimedia
This was our first interactive story, which gave the audience the opportunity to see, watch, listen and read about how everyday Laotians are changing lives with their courage and compassion.
"Very well-done article on an outstanding service. Here in Cambodia, we suffer from the same roadway incidents problem, and could very much use an organization like Vientiane Rescue."
"Well-presented story! Thank you for sharing this story. The willingness to take action and do something in the face of a collective need is exemplary volunteerism. It requires a level of commitment, daring and confidence in taking on potentially life-threatening challenges. I hope you continue your outreach efforts. You're doing wonderful work!"

We delivered stories with impact
Here are some of the stories that
moved your hearts to take action.
Love and Unity Volunteers Establishment (LUVE) in Singapore cremates, performs the last rites and buries elderly who die without next-of-kin.
This story received 616,473 views and inspired 27 people to pledge S$7,335 (US$5,368) to LUVE. It also set a record for the most comments for a standalone OBW story in 2019 with 683 comments, mostly expressing admiration and encouragement to Tommy and LUVE.
Healing Himalayas is a movement started by Pradeep Sangwan from India, whose mission is to clear the mountain trails of litter and create sustainable change at 3,000m above sea level. He received 297 volunteer sign-ups after his story was viewed 34,064 times.
Triyono a polio survivor with physical disabilities, is on a mission to create a public transport system for people like him in Yogyakarta. This story received 689,210 views, with 2,252 actions taken (shares and comments) and 92 pledges to donate to DIFA.
Refugee Learning Center (RLC), a school in Indonesia founded and run by Afghan refugees for refugees, needed funding and volunteers. Over a million views of this story helped them reach their fundraising goal of US$6,600 and 276 volunteers signed up to teach at RLC, the most number they've ever received.
Limitless is a non-profit that reaches out to troubled youths aged 12-25 to provide support and advocate for their mental health. Elaine, who lost her son Zen to suicide, set up the Zen Dylan Koh Fund to provide free therapy to disadvantaged youth through Limitless. After we told this story, which was viewed 481,895 times, 49 people volunteered to help Limitless with their social media marketing and over S$800 (US$584) has been donated to the Zen Dylan Koh Fund, which now stands at S$29,433.
WE'RE ALL ABOUT COMMUNITY
Online
The DigitalHome of theOBW Community
In 2019 we pivoted from meeting you on social media to encouraging you to create an account on our site.
Thank you to the thousands of you who have signed up!
Creating an account gives you many advantages; from registering for our community events, to participating in our forums and writing on our community blog.
More benefits for account holders are in the works. We envision a site on which all the actions you take will be tracked and tallied, so you get a better sense of the good that you do through our stories.
With an account, you get to help build the OBW community site with us.
on-ground
meetingyou inreal life
We launched our community event series in Singapore this 2019 with our partner Temasek Shophouse. A gathering of honest, earnest conversations around causes. People enter a safe and brave space to express their own authenticity and extend compassion to one another.
The two events in 2019 were attended by 160 community members. Both events received a rating of 4.5 out of 5 from participants who filled out the post-event survey.
"Great speakers sharing their own journey simply and openly made the entire session so powerful."
– Frederic Giraudet
"Bringing real stories to light. It was vulnerable and heart-wrenching. The pain was real."
– Ruth Paul
WE WANT YOU TO GET INVOLVED
for our newsletter in 2020 – get weekly updates on our latest stories, or opt for a monthly round-up. Then when a story inspires you, take action on our site.
in our forums – jump into the conversations that matter to you and meet like-hearted people who want to make the world better.
to Our Better World – directly fund the production of our stories, so together, we can tell more stories that matter.
HERE'S TO AN ACTION-PACKED 2020 - DOING GOOD TOGETHER!
HERE'S TO AN ACTION-PACKED 2020 - DOING GOOD TOGETHER!