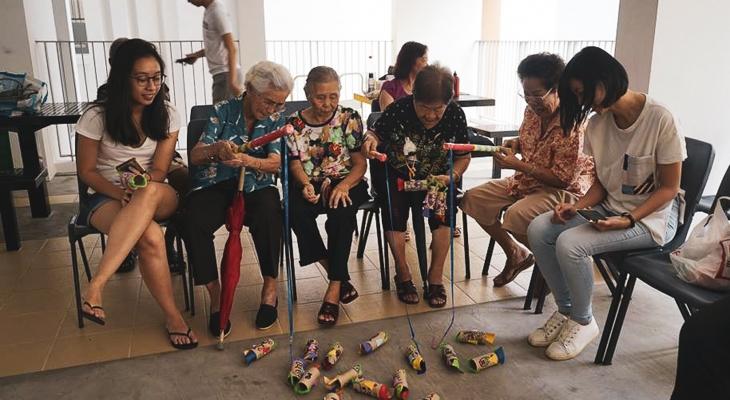 Cassia Resettlement Team
Who is CRT?
The Cassia Resettlement Team (CRT) was formed in 2017 and serves the needs of residents who were relocated from different rental flat estates, such as Dakota Crescent and Sims Drive to Cassia Crescent. Since then, the team has grown to more than 40 active members, ranging from 14 to 59 years old. Volunteers come from all walks of life; students, educators, social workers, academics, civil servants, arts practitioners and from the private sector.
What are CRT's main areas of work?
Interim direct services and community programmesTo build strong relationships and trust with the people CRT serves and to address immediate needs.

Facilitating links between community partners and institutional stakeholders To address gaps in services for residents, rather than replacing professional care services.

Sharing learnings with key stakeholders To create change through CRT's work on the ground, and to pilot solutions that address residents' needs.
Community Engagement Programmes
CRT runs four community engagement programmes: Cassia Potluck Party, Gardening classes, Kopi sessions and LIVE@52. To ensure residents get the most out of these programmes, CRT consults them for input and feedback.
---
They also manage four special projects:
Book Project – They Told Us to Move Launched on 23 February 2019, They Told Us to Move brings together interviews with residents, reflections from CRT volunteers and essays by academics.

Cassia Kaki Project In collaboration with ArtsWok Collaborative, the first phase of this project is a cultural mapping exercise that traces the interactivity between "place, people and use", in relation to community development. The second phase is a community engagement programme that aims to enable cohesiveness among the elderly living at Block 52, encourage mutual support between them and promote integration with the local community.

Care Assistant ProjectCRT has partnered Lvely to install sensors in the homes of seniors who live alone, so that caregivers can better care for them, including responding to falls or emergency situations. In the absence of caregiver(s), CRT will monitor the alerts from the sensors and provide collective care and response where possible, involving other residents and community partners.

Twinkle Wishes ProjectThis project aims to offer end-of-life support to residents from Block 52 Cassia Crescent, and to ensure that their end-of-life wishes are honoured. CRT hopes to raise awareness about end-of-life issues and planning, and improve access to planning instruments, such as advance care planning, Lasting Power of Attorney, funeral planning, etc.
What impact has CRT made since 2017?
House Visits

More than 2,000 house visits conducted
Residents

More than 300 residents served
Resident Cooks

Engaged 10 resident cooks to contribute to potluck parties
Potluck Parties

Held eight parties at the void deck of Block 52 Cassia Crescent
LIVE@52

Conducted five  events, such as art-based activities held at different spaces within the neighbourhood
Volunteers

Engaged more than 100 volunteers
How are they advising other similar groups?
Through sharing of knowledge and experiences, CRT is currently providing support to Hello Dawson, a team formed by registered charity  My Community that aims to support residents who will be relocated from Tanglin Halt to Dawson.
Says Jingzhou: "When we first started, we knew nothing, we had no resources, not financial, but the knowledge, the information and the connections with the different partners in the sector to be able to do the work. We hope that by sharing it, it will also allow the new team and their efforts to better benefit and support the Tanglin Halt community who will be moved."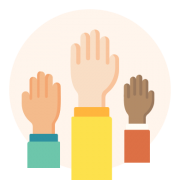 Volunteer with CRT
Befriend the residents of Block 52 Cassia Crescent by volunteering a skill, participating in day-to-day activities, or organising community events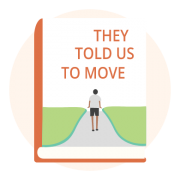 Buy the book
Support CRT's efforts by purchasing They Told Us to Move: Dakota—Cassia online
(published by Ethos Books)
Contributors
Director
Producer, Photography & Writer
Camera & Editor
Camera Assistant
vanessa chua
Designer
Executive Producer