Welcome to Cassia Crescent
Our Better World's first multimedia story looks at how relocation has impacted elderly residents in Singapore, who lived for decades in Dakota Crescent housing estate and had to rebuild their lives at Cassia Crescent.
As you scroll down, explore how the transition has affected their quality of life, for better or for worse. And celebrate the volunteers of the Cassia Resettlement Team (CRT) who are helping tenants sink roots in their new neighbourhood, and restore the community they lost. Learn how you can assist CRT in impacting the lives of the elderly in a positive way.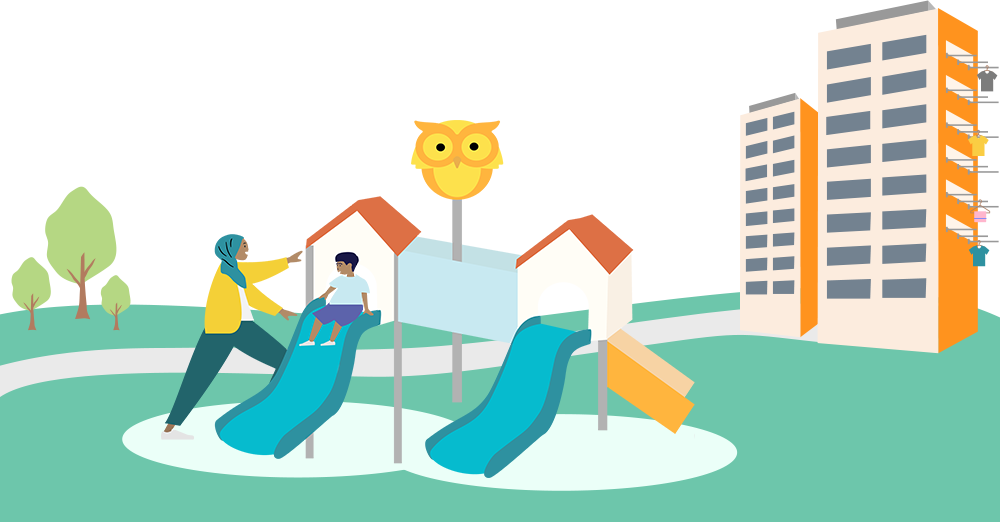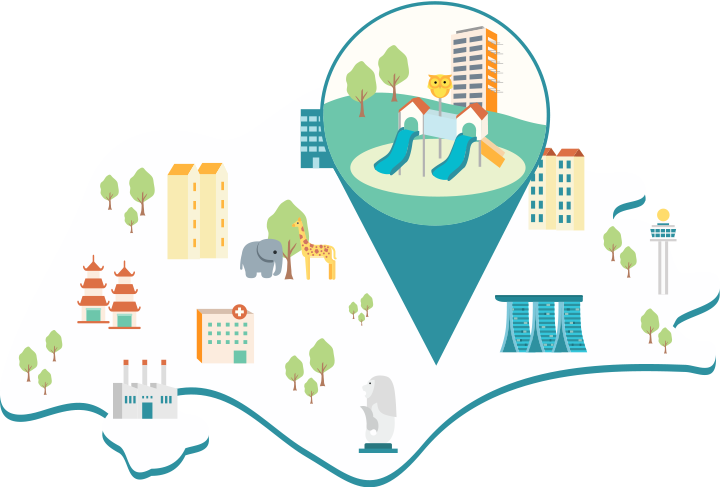 From Dakota Crescent, with love
"Dear Sir/Mdm, As part of the Government's estate renewal plans for Mountbatten, the rental blocks at Dakota, including the block you are staying at, will be affected by relocation. All tenants will have to move out of their existing rental flats by 31 Dec 2016." (1)
And so began the letter from the Housing and Development Board of Singapore dated 23 July 2014, marking the start of the end of a close-knit community of some 400 households living in one of Singapore's oldest public housing projects.
---
(1) Source: They Told Us to Move: Dakota—Cassia, published by Ethos Books
To Cassia Crescent, with apprehension
Built in 1958, Dakota Crescent consists of low-rise blocks that the Singapore Improvement Trust developed as a public rental housing estate.
Fast forward to 2016, most of Dakota's tenants are elderly and poor. And though accepting of or resigned to their fate, have lamented that they had little choice but to relocate to block 52 of a nearby estate, called Cassia Crescent.
Many who uprooted themselves to Block 52 found their living spaces radically reduced, which meant giving away or leaving behind belongings they treasured. There were instances of personal items being lost in the moving process, a sore point for residents who had found solace in the memories of these mementos collected over the years.
Lives Impacted
Dakota's green and spacious communal spaces encouraged encounters and interaction with neighbours. But since moving to Cassia Crescent, residents have witnessed relationships with each other disintegrate and in some cases disappear.
One reason given for losing touch with friends is the layout of the new, high-rise, living environment. Common areas at Block 52 are split across the first and second floors, while pillars and walls have shrunk and interrupted the flow of the spaces, making it hard for the elderly to navigate and utilise.
For those grappling with mobility issues, the increased distance to amenities has disrupted their daily routines. Trips to the ATM, market, coffee shop, or hawker centre, places that encourage socialising, have reduced or stopped, isolating residents and worsening their feeling of loneliness.
But not everyone is unhappy with the relocation. Some have acknowledged the benefits of moving to Block 52.
---
Explore the area
"The change in location meant that common spaces where decades of social exchange took place were suddenly lost and the social connections along with it. I remember an uncle who used to sit in the common space at Dakota everyday and meet his friends, but now he'd rather stay at home."
Gary Huang
CRT volunteer
"The buildings at Dakota were old and unsafe. The lifts kept breaking down and it was tough to walk up the stairs. Now the flat is new and the lift stops on every floor."
Mr Pereira
Resident
"I prefer Dakota, the house is spacious and it's convenient to move about. I don't really like it here (Cassia Crescent). It feels funny. There are too many neighbours. Very noisy. Everything's so far away. I have difficulty walking and I seldom cook now, because I can't go marketing."
Mdm Yee
Resident
"In the past, whenever I needed any help, there was always someone to take care of me. I never close the window, or my wooden door. I only close the metal gate…Now, who do we depend on?"
Peng
From They Told Us to Move: Dakota—Cassia
Please click here to purchase They Told Us to Move: Dakota—Cassia , published by Ethos Books, and support the work of CRT.
Ground-up initiative tackles resettlement issues on the ground
"While the relocation meant getting a brand-new home, not all welcomed the news. Being forced to move brought about anxiety for the residents; some felt their sense of community and way of life were under threat."
Lim Jingzhou
Cassia Resettlement Team Head and Co-founder
In February 2017, the Cassia Resettlement Team (CRT) was formed to "help resettle residents, connect the community and advocate for better relocation practices." Made up of volunteers, the ground-up group soon discovered that many of the tenants were elderly.
CRT Head and Co-founder Lim Jingzhou says their common struggles quickly surfaced: "CRT was first and foremost a response to the needs on the ground that we experienced and felt from the residents," explains Jingzhou. "We could do something about it, no matter how small our contribution."
"Small", would hardly be the word to describe the contribution that CRT's volunteers have made to the lives of the more than 300 residents they have served since 2017. Despite limits on time and resources, CRT has managed to plug gaps in national support services, by facilitating links with rather than replicating professional social services.
Regular volunteer Kao Cui Lin says CRT is unique because it engages with a breadth of organisations ranging from social services to healthcare services, from grassroot groups to government agencies, and from schools to religious organisations.
Cui Lin explains why she volunteers: "The ethos that everyone has a role to play in community building really resonated with me...CRT gives me purpose, and a sense of belonging. There's admirable leadership, transparency, attention to detail, and the sincerity of the team, who go above and beyond for the residents."