3-minute read
Fieldnotes from Tacloban
Fieldnotes from Tacloban
Why do we tell the stories that we do?
I've had this question nagging at me ever since I started working with Our Better World.
I continue to ask this question each time we work on a new story.
For me, the idea of merely "helping" to tell a person's story, no matter how compelling, doesn't quite cut it.
Who gives us the right to do so?
Every story requires collaboration. I'd like to think this privilege is earned and given to us, rather than the other way around.
Just because you hold a camera doesn't mean that people should naturally open up their lives to you – far from it.
Gaining trust
A recent trip to Tacloban, Philippines, gave me some appreciation and insight into the values that inform the work we do.
The team was there to work on a story about ABUYO, a group of youths helping their community deal with post-disaster trauma from Typhoon Haiyan, one of Asia's largest storms.
90 percent of Tacloban was destroyed. Many lost loved ones when the typhoon wrecked their homes on 8 November, 2013.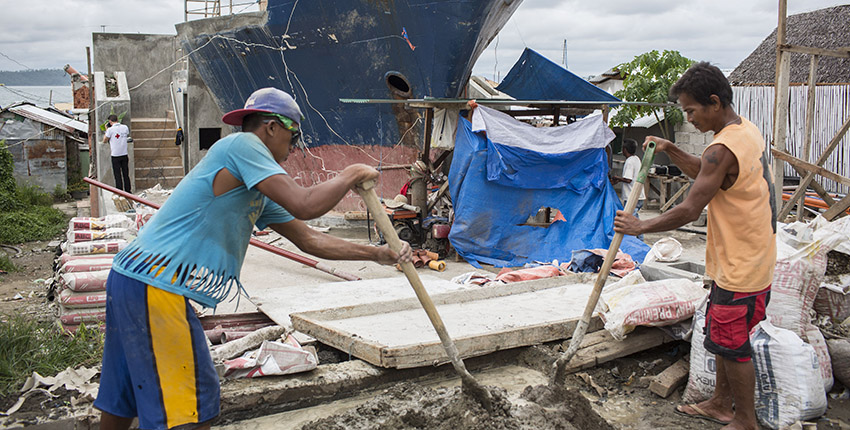 This was a community still dealing with trauma, and we had to tread carefully.
When we arrived to meet our host family, we left our cameras aside to just spend time getting to know them.
Even though we came with an NGO contact who had previously worked with them, we needed to earn their trust individually.
Learning the context
Despite the neighbourhood being decked with an assortment of NGO banners, people seemed wary of outsiders.
We later learnt the reason why. They told us that they'd been "burned" by the media.
When heart-wrenching images from the disaster circulated in international news, aid poured in from around the world, together with an army of reporters and NGO professionals.
Many arrived with good intentions to report on their plight, but the community wasn't ready to tell their stories – not yet.
Vanessa, who heads ABUYO, had lost her older sister in a storm surge. The family was displaced for several months before they moved to the bunkhouse.
Shortly after the disaster, NGOs had come in to conduct video interviews, asking the family to recount the tragedy.
And then they left.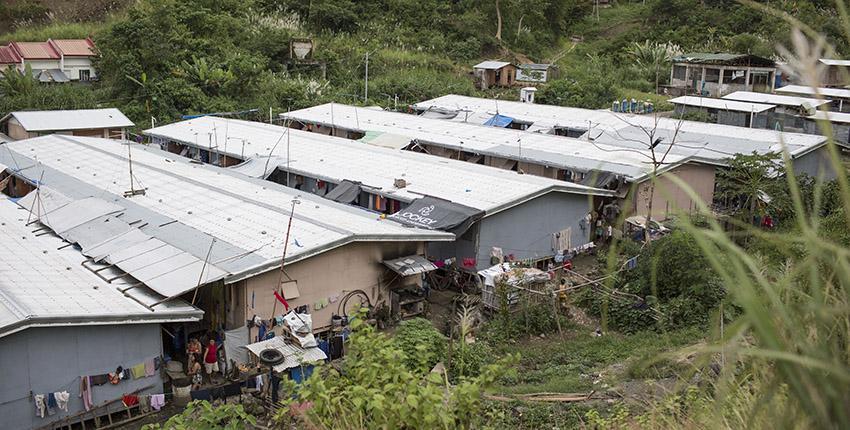 When Vanessa's mother shared how they were made to re-enact scenes of daily life for the camera, it left an unsettling feeling within me.
Were these people used as faces to justify the good work that NGOs had done by providing these temporary shelters?
Building relationships
I didn't want to leave the same impression, or be just another film crew coming in to take a story.
And so we made deliberate efforts to hang out, building relationships, before we started filming proper.
For me, this was the larger reason why we came – to make a connection.
Over the next few days, we spent as much time with the community as we could: sharing food, and teaching one another our native languages.
The family seemed wary initially, but over time, they shared meals with us and offered us rides back to our hostel.
Receiving these gestures meant a lot to us. It gave us assurance that they were receptive and keen on working with us.
It also helped that we worked with local filmmakers – Dave and Paolo – who spoke Tagalog, and could relate well with the community.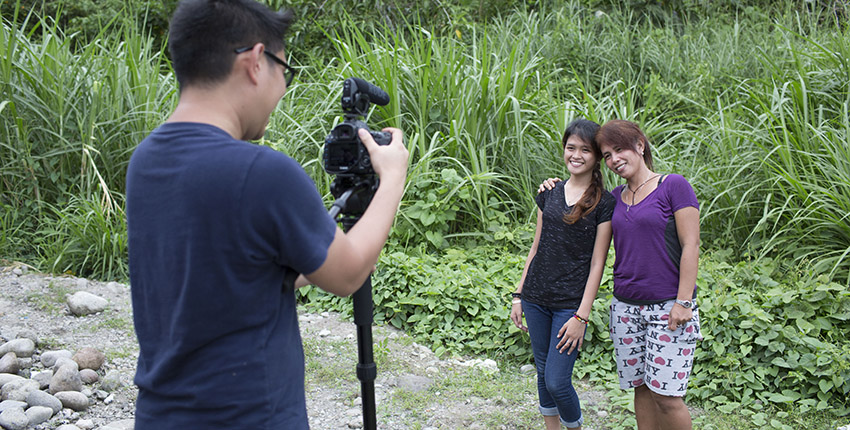 Stories that inspire
When we interviewed Vanessa and her mother, we had to ask difficult questions, though we assured them that what happened during the disaster was just a small part of the larger story of ABUYO's inspiring work within the community.
Still, it was a very intense moment for everyone.
Vanessa broke down when she shared about the loss of her sister, and there wasn't a dry eye among us. Dave turned his camera away while I went over to hand her a pack of tissues.
We all sat in silence for a while.
At that moment, I was thankful that we were there to tell a story about ABUYO.
The community had suffered intensely, but Vanessa and her friends decided to channel their pain into something positive to help offer respite and consolation from the post-disaster trauma.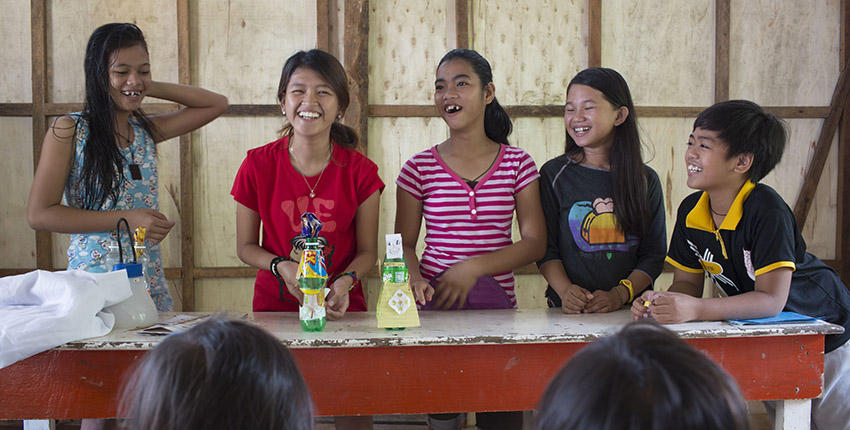 To me, this was the story that they'd like to share with others – not one of pain and pity, but stories of resilience, recovery, and restoration. Despite all that had happened.
---
When I boarded the plane back to Singapore, Vanessa's aunt left me a note on Facebook.
It simply said: "Hi Grace, thank you."
She was the one who first encouraged Vanessa to start ABUYO, and seeing those words meant a lot to me.
I remember thinking to myself: this is why we do what we do.
The ABUYO youths run workshops helping other youths deal with post-disaster trauma through art and by sharing their personal stories.
Watch their story here.