2-minute read
Growing with Our Better World
When Lynn joined Our Better World in 2019, she was only planning to work there for six months. Two years on, she reflects on the reasons she stayed, and the memories that will stay with her forever.
I have various aliases here at Our Better World (OBW).
Besides being part of the community team, I am the part-time recruiter, talent, illustrator, and dog-lover. I also often refer to myself as 'the cockroach OBW can never get rid of'.
I say this because my stint with OBW as an intern back in 2019 was supposed to last only 6 months. Fast forward 2 years and 2 months later, I'm still here! (though, not for much longer)
And there are so many reasons why I chose to stay. 
Some people say what we do here at Our Better World is what others in the industry dream of doing - using storytelling and marcomms for good.
But as with all jobs, working at Our Better World is so hard. It tested and challenged me in ways people might not expect. 
To me, the hardest part of my job was never about meeting deadlines or coming up with social media strategies. The hardest part of my job was learning how to greet this grey world everyday, trusting a rainbow will come, to walk in the shoes of so many others but still be gracious to myself about how far I can tread, and to turn my despair and anger into hope and inspiration.
Some days it's tough, but most of the time it's easy breezy lemon squeezy, because I have the OBW Team and have met various inspiring story subjects along the way.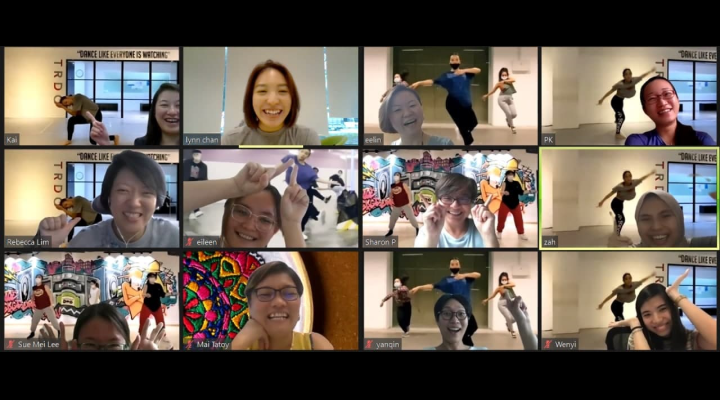 The first time I was truly moved by what we do at OBW was during the 2019 Mental Health event. Back then, I was only three months into this job and despite working on content, I could not understand or empathise with the mental health cause. I understood the systemic injustice, but found it difficult to feel for individuals impacted. 
(I know-- this all sounds insane coming from an OBW community team member.)
That night, our stories compelled and encouraged so many to share their own experiences with mental health. Strangers were moved to tears and roused into action. How amazing is it that stories could bring people together to this degree? And how beautiful is it that OBW provided that safe and brave space where individuals basked in the comfort of knowing that there was at least one room full of people that night who understood their pain?
Honestly, the thought 'I wish I joined OBW a bit later into my career' constantly came up, because then that might've meant I would be in this position for much longer. 
But then I realised, I wouldn't have had it any other way. 
It's precisely because I joined OBW at this point in my life that I have learnt what it means to treat people - for work or otherwise - with great empathy and to show up authentically. 
It's a life lesson I have carried with me into my personal life, and one I will continue to carry with me no matter where I go. 
I have grown, and will continue growing - albeit in different capacities - with Our Better World. In this season of change, I fall back on values that ground me - humility, compassion and authenticity.
Thank you, OBW.