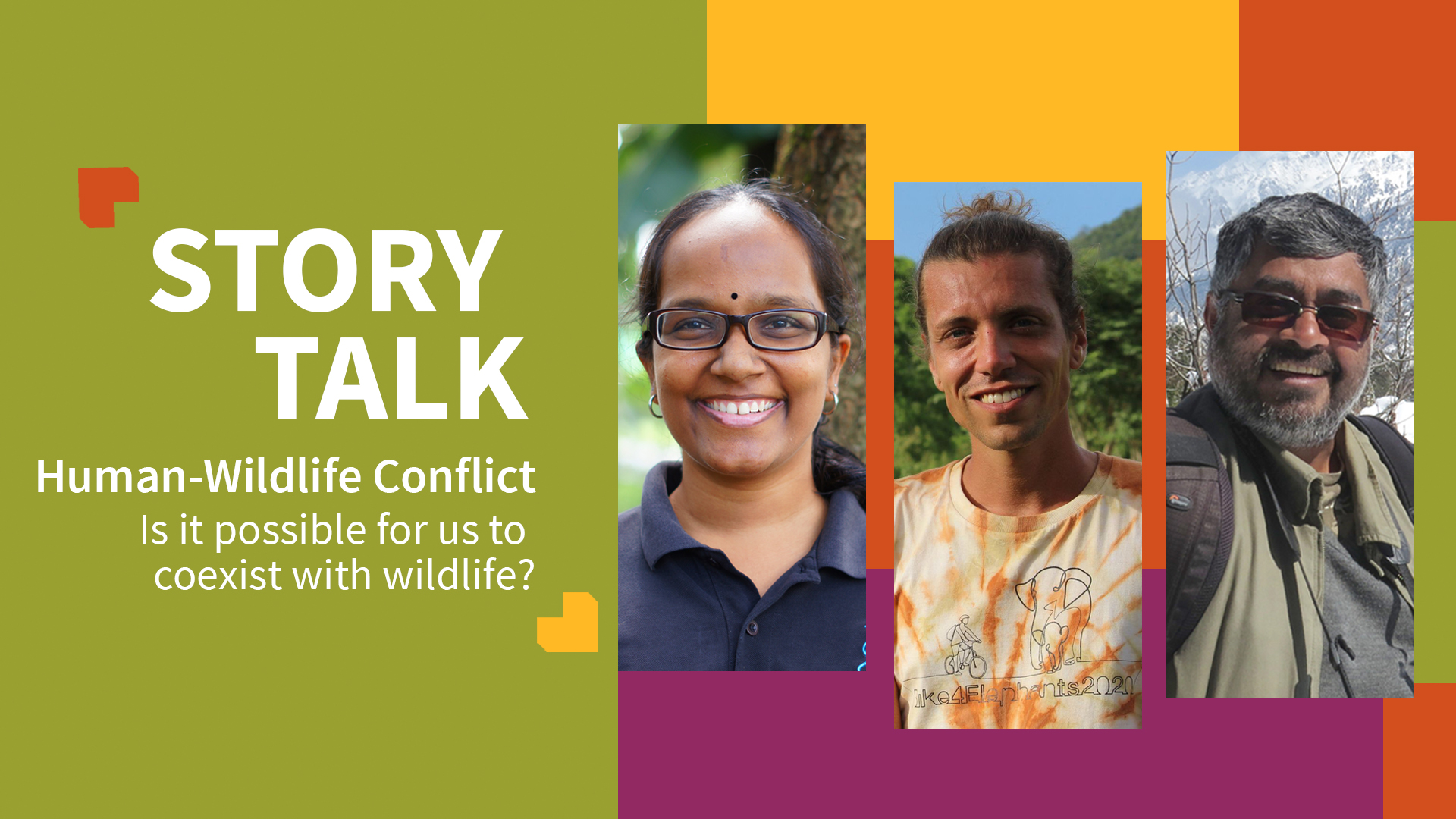 STORY TALK:
Human-Wildlife Conflict
Is it possible for us to coexist with wildlife?
As we move and live closer to the natural habitat of wild animals, the boundaries between the living spaces of humans and wildlife are becoming blurred. What can we do to peacefully coexist with our wild neighbours and encourage positive interactions?
As part of A Wild Life: Human-Wildlife Conflict's virtual event, meet conservationists - Anbarasi Boopal (Animal Concerns Research and Education Society, Singapore), David Owen (Bring the Elephants Home, Thailand) and Sanjay Sondhi (Titli Trust, India), as they talk about the conflicts humans have with wildlife such as macaques, elephants and leopards, and how we can adapt to coexist in our shared home.
Date and Time
24 April 2021, Saturday
11.30am - 1pm (Singapore GMT+8)

Event will be taking place on Zoom