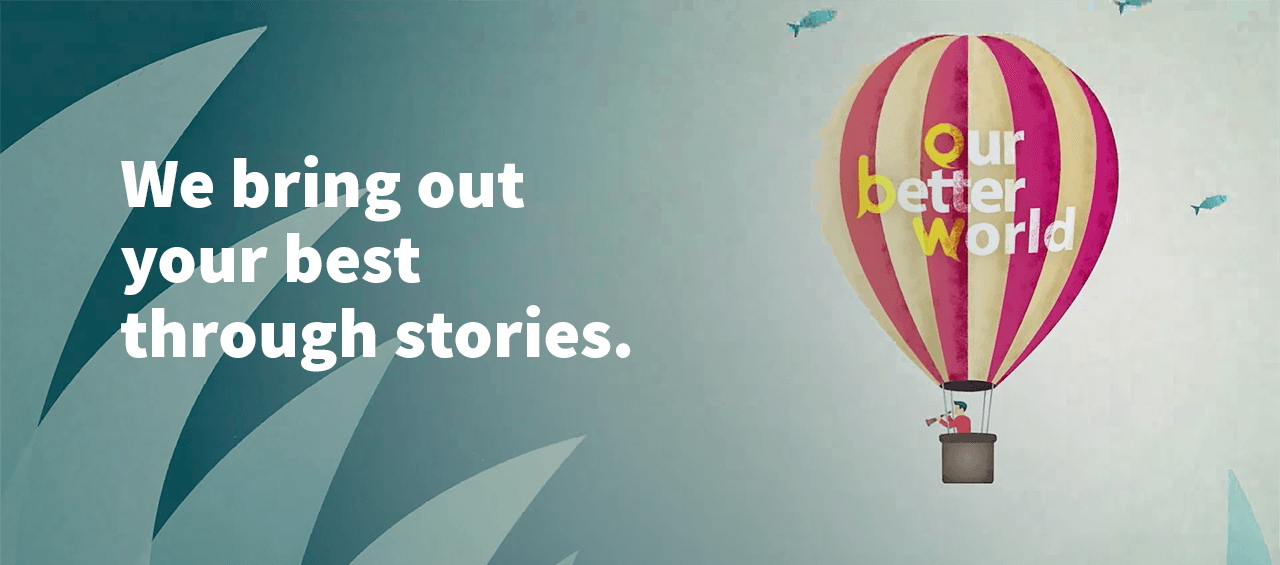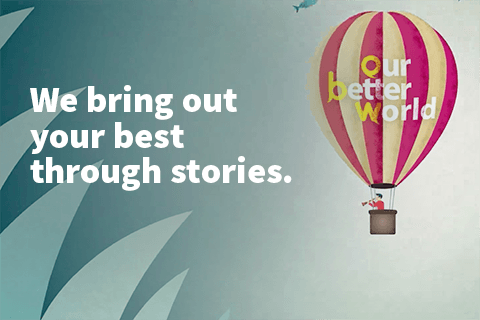 We believe in the power of storytelling for social impact.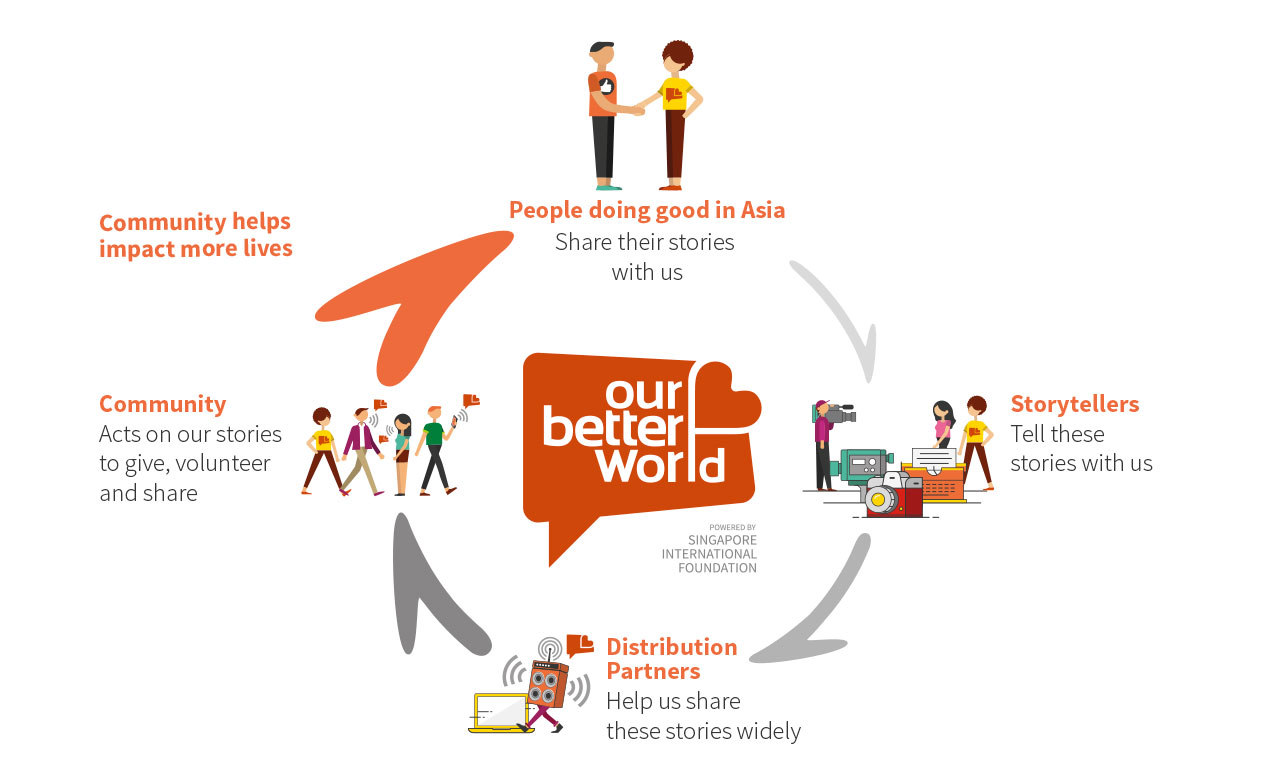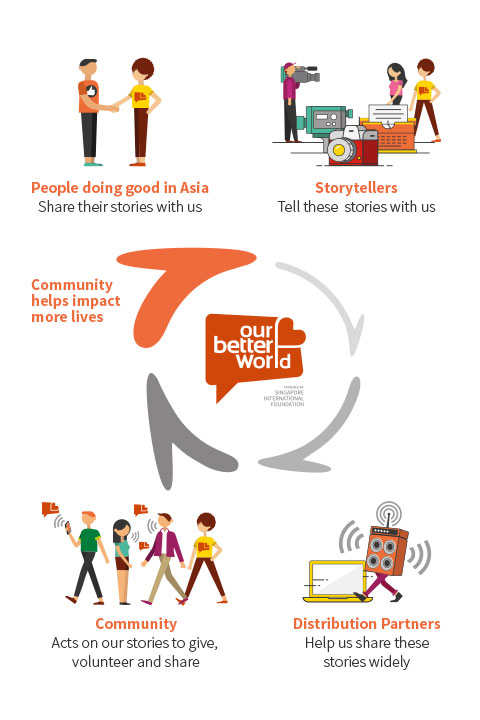 As the digital storytelling initiative of the
Singapore International Foundation
, we tell stories of people doing good in Asia to inspire our online community to take action, so that the subjects of our stories get the help they need to impact more lives.
"I like Our Better World because it helps people in need, without expecting anything in return"
- Jonathan, 11, community member, Singapore
It has brought to our doorstep people from different countries
- Yans, Right to Learn, Malaysia
They inspire people to help make the world a better place in their own little or big way
- community member, Philippines
74% of our community members are inspired by our stories to act*
You're changing this world...one story and one life at a time
- community member, India
Honoured to have met an awesome team of positive, good listeners and storytellers. Thank you for creating that space
- Razak Aziz, Aidhome, Malaysia
*Community Survey 2017, with 1415 respondents
We're a team of individuals with diverse personalities and strengths, united by our desire to shape culture for a better world. With varied backgrounds and global experiences including tech, media, journalism and advertising, we choose to be here because we believe in the power of storytelling to inspire and bring out the best in people.
Content Lead
chris @ ourbetterworld.org
Chris grew up on a diet of curry, camping, watching BBC wildife documentaries, and social work. It fed his desire to become a storyteller; to create exciting, evocative journeys that stir people into action and impact the world in a positive way. In Our Better World, he's found his muse.
Zahirah Taha
Human Catalyst
zah @ ourbetterworld.org
Zah has a way of stopping buses at the bus-stop where she stands. Body language and eye contact with the bus driver is her strategy. But every superpower comes with 3 weak spots. Chocolate, coffee, and chilli. Zah uses her social media marketing and communication skills to change the world, one Our Better World story at a time.
Alfred Lee
Tech Enabler
alfred @ ourbetterworld.org
Alfred can tell you what a 'spudger' is. He grew up always at the end of a trail of disassembled gadgets and circuit boards. He's not only about the hardware; dark chocolate and the smell of ink and paper are his soft spots. As CTO, his 'techxpertise' is now used to build a better world.
Story Smith
yanqin @ ourbetterworld.org
Yanqin has wanted to be a writer ever since she discovered English Composition in Primary School, and threw herself into journalism after university. Now, as a Content Producer at Our Better World, she hopes to use her love of a good story to give voice to social causes.
Calvin Tan
Product Designer
calvin.tan @ ourbetterworld.org
Calvin was inspired by the wonders of multimedia storytelling during his days as a design student. Now, he helps to perfect Our Better World's digital platform, to bring stories to life and inspire more people to do good.
Community Builder
mai @ ourbetterworld.org
Mai is happiest when she finds meaningful ways to involve the community in the stories we tell. She gets a thrill at seeing a story transform people's lives. Mai loves to sing in church, bake at home and eat anywhere.
Maureen Vu
Digital Marketing Specialist
maureen @ ourbetterworld.org
"You only live once" was enough reason for Maureen to leave the technology scene behind and instead work her digital marketing magic on Our Better World, to inspire people around the world into taking positive action. Give her a bowl of ramen or a cup of tea, and she's all set to go.
Alliance Adventurer
shubh @ ourbetterworld.org
You may find Shubh accidentally breaking things or zapping people with static. The rest of the time she keeps the team's operations running, scouts for syndication partners and also writes. Somewhat of an idealist, this animal-lover believes there is goodness in everyone.
Eelin Ong
Marketer for Good
eelin @ ourbetterworld.org
"Perhaps I should put my skills to good use," – a random thought that stuck. And so, with a love for stories and a penchant for logic, Eelin found herself using skills from the advertising world to make her little impact for a better world.
Noel Situ
Growth Hacker
noel @ ourbetterworld.org
A comic book nerd, fervent futurist and believer in big data. Noel handles all things digital and analytical. Originally from corporate finance, Noel joined Our Better World to use his skills for good.
Rebecca Lim
Leader of the Pack
rebecca @ ourbetterworld.org
Passionate and purposeful, Rebecca has an eye for opportunities and a love for people. A stint in India changed the Singaporean's life and led her into the non-profit space. If you want her on your side, Stroopwafel is the secret.
Emma Rahayu Jeman
Production Ninja
emma @ ourbetterworld.org
Emma lets loose on dirt bike tracks and martial arts. To wind down, the 'Night Rider' finds happiness in cruising the roads at sunset. By day, she juggles media inventory and coordinates for content production. She feels that with Our Better World, her role aligns with her values and gives meaning to the lives of others.
Story Starter
waye @ ourbetterworld.org
There's no such thing as an 'organised mess' with Waye. Everything has its rightful place. When she's not out with her camera or delivering snails to safer ground, she's home with a book or a film. Waye found her dream role at Our Better World - one that marries her love for storytelling and a deep desire to make a difference.
Content Craftsman
von @ ourbetterworld.org
When not at the gym or catching up on sleep on the weekends, Von puts her extensive experience in production to good use at Our Better World, keeping the content team machine humming, and relentlessly seeking out new ways to tell stories. She loves a challenge and prizes authenticity and positivity - qualities that drew her to Our Better World.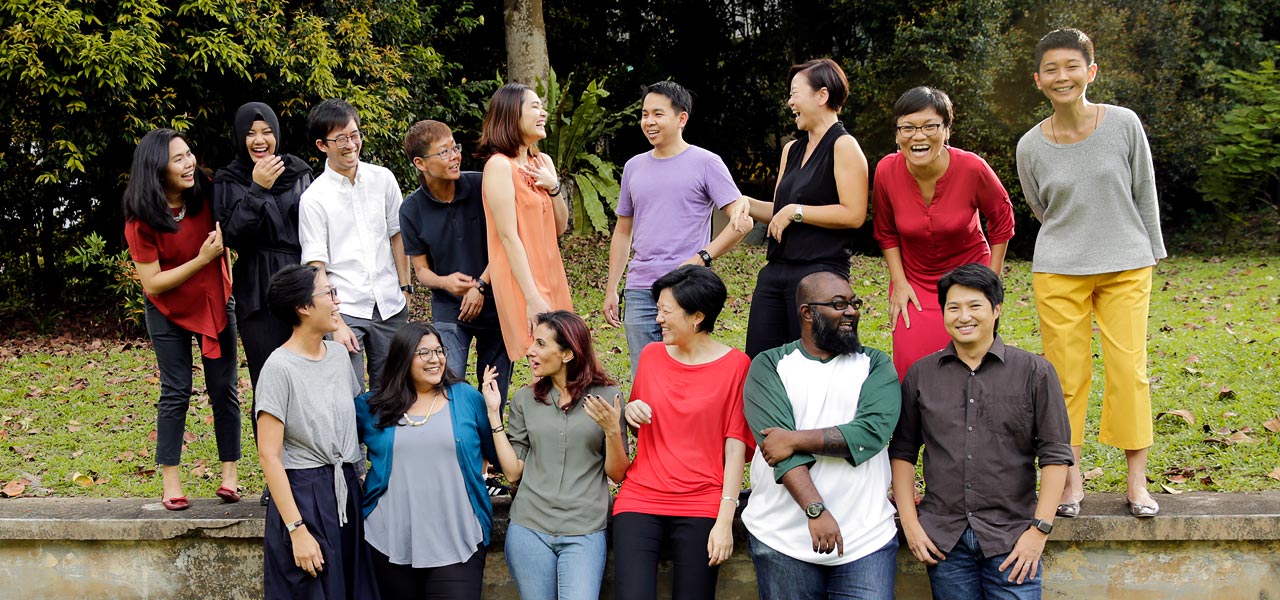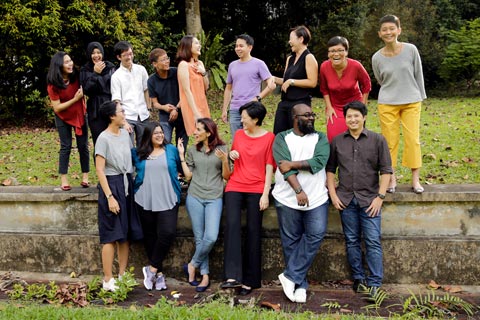 From A to Z, discover what guides us as storytellers for good, or read our collective blog. And if you've got some encouragement or feedback, we'd love to hear it.