5-minute read
Mental Health in Asia: The Numbers
Snapshots of common mental health conditions and the level of available support in each country.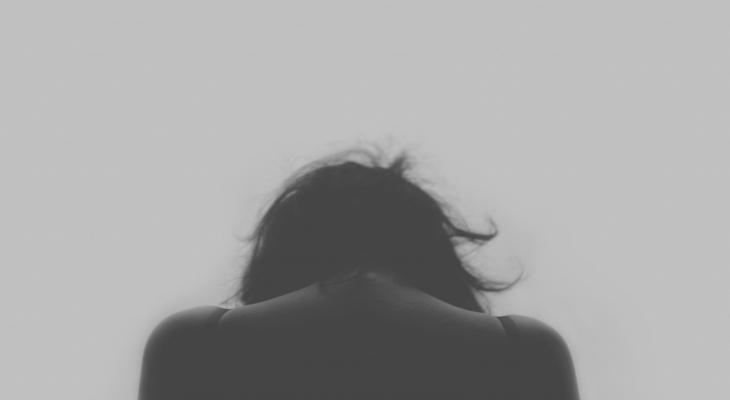 Photo by Volkan Olmez on Unsplash
Mental health is a global concern, yet the level of support found in each country varies widely, and cultural factors sometimes come into play. Read on to find out which conditions are most prevalent in each country, and where their respective healthcare support systems stand. 
We have compiled this resource using online materials shared by professional and expert groups (full list below). The resources on these pages are meant to be educational, and should not be taken as medical advice. If you suspect you have a mental health concern, seek help from professionals before taking any action. 
Singapore
One in seven people in Singapore have experienced a mental health condition in their lifetime, according to a 2018 national survey. The top three mental health conditions in Singapore are major depressive disorder (one in 16 people), alcohol abuse (one in 24) and obsessive compulsive disorder (one in 28). It is estimated that about 18 per cent of Singapore's youth live with depression. 
Despite plenty of resources for mental health, Singapore has one of the lowest rates of psychiatrists and psychologists per 100,000 residents among similar high-income nations. Singapore has 2.8 psychiatrists for every 100,000 residents, compared to Australia's ratio of 13.5 psychiatrists per 100,000 residents.
Malaysia
By 2020, mental health conditions are expected to be the second biggest health problem affecting Malaysians after heart diseases. A national survey by the Ministry of Health found that one in three Malaysian adults aged 16 years and above (29.2 per cent) have a mental health condition, nearly triple from 11.2 per cent in 2006. The states of Sabah, Kelantan, Kuala Lumpur and Sarawak have the highest prevalence of mental health conditions.
Amongst Malaysian youth aged 13 to 17, one in five have depression, two in five have anxiety and one in 10 has stress. An alarming 10.1 per cent of youths have also attempted to take their lives. 
There are four psychiatric mental hospitals providing mental health and psychiatric services throughout Malaysia. There are 410 psychiatrists in the public and private sectors, or 1.27 psychiatrist for every 100,000 residents. 
Philippines
In the Philippines, 3.3 million Filipinos live with depressive disorders, with suicides rates of 2.5 males and 1.7 females per 100,000 persons, according to the Department of Health. The World Health Organization (WHO) also reported over 2,000 cases of suicide from 2000 to 2012, most of which involved people aged 15 to 29 years old. 
Among Filipino youth aged 13 to 17, 11.6 per cent have contemplated taking their lives and an alarming 16.8 per cent have attempted to do so.
There is a scarcity of mental health professionals in the Philippines, with only a little over 500 practicing psychiatrists. The ratio of 0.52 psychiatrists per 100,000 persons is lower than other countries with similar income levels such as Malaysia (1.27 per 100,000) and Indonesia (0.3 per 100,000). Furthermore, access to mental health services is not equally distributed across the country, as most psychiatrists work in for-profit or private sectors in larger urban cities such as Metro Manila. 
On 21 June 2018, President Rodrigo Duterte signed the landmark Mental Health Act, the first mental health act legislation in the Philippines. It outlines a framework for the integration and implementation of optimal mental health care in the Philippines, and protects the rights of people with mental health conditions, their family members and industry professionals.
Indonesia
Nine million Indonesians, or 3.7 per cent of the population, suffer from depression. Every hour, someone in Indonesia takes his or her own life. This astonishing figure of 3.4 suicides per 100,000 people in Indonesia was reported by the World Population Review. 
Sixteen million people (6 per cent) aged 15 and older have displayed symptoms of anxiety or depression, and about 400,000 people (1.72 per cent) live with more severe illnesses like psychosis. Of the latter, 57,000 people have reportedly experienced shackling before, according to a 2013 report by the Health Ministry. 
About 19 per cent of Indonesian youth have had suicidal thoughts, and 45 per cent  of them have admitted to self-harm. 
Indonesia is the fourth most populous country in the world (around 270 million people) but has only around 800 psychiatrists (0.3 psychiatrist per 100,000), 450 psychologists and 48 mental health facilities. 
Accessibility to such services is a problem. Nearly half of all psychiatrists work in Jakarta. Also, there are 34 provinces in Indonesia, but more than half of the 48 mental health facilities are located in just four provinces. Yogyakarta is the only city that has been successful in placing a psychologist in all of its 18 public health posts.
Pasung 
In recent years, Indonesia has been under the international spotlight for pasung, the practice of confining and restraining people with mental health conditions as remedy. 
More than 57,00 Indonesians with psychosocial illnesses have been chained or isolated in a confined space at least once in their lives. Despite the government outlawing pasung in 1977, families, traditional healers and institutions continue to shackle people with mental health conditions. This is a result of lack of understanding and education about mental health, as some still see pasung as a way to enforce safety and protection against "dangerous" behaviour. 
Human Rights Watch released a report in 2016 which showed 18,000 Indonesians who demonstrated signs of a mental health problem still being locked up in institutions or living shackles. Since then, 5,200 individuals have reportedly been released. However, 28.1 per cent of people with mental health conditions were still found locked up or shackled in or around their houses in 2017. 
India
In December 2017, India President Ram Nath Kovind warned of a potential "mental health epidemic" in India, with 10 per cent of its 1.3 billion-strong population having suffered from one or more mental health problems.
According to WHO, India accounted for nearly 15 per cent of the global mental, neurological and substance abuse disorder burden. A meta-analysis of community surveys estimate that the prevalence of depression and anxiety could be up to 33 per 1,000 persons. 
In India, the treatment gap (the number of people with an illness who need treatment but do not get it) is 70 to 92 per cent, depending on the state. It is estimated that nearly one-third of patients who seek help from healthcare facilities could have symptoms related to depression. But poor awareness of mental health symptoms, social stigma, and lack of adequate resources and facilities stop people from getting the help they need.
There are only 5,000 psychiatrists in India, or 0.3 for every 100,000 persons, and less than 2,000 clinical psychologists (0.07 per 100,000). To compare, the ratio of psychiatrists in developed countries is 6.6 per 100,000 and the average number of mental hospitals globally is 0.04 per 100,000 persons, compared to 0.004 in India.
Also, mental health services are highly inaccessible and up to 40 per cent of patients must travel more than 10km to reach the first available service at the district headquarters. 
References
Hassan, Mohd Faizul & Mohd Hassan, Naffisah & Kassim, Erne & Hamzah, Muhammad. (2018). Issues and Challenges of Mental Health in Malaysia. International Journal of Academic Research in Business and Social Sciences. 8. 10.6007/IJARBSS/v8-i12/5288. 
Guan, N. C., Lee, T. C., Francis, B., & Yen, T. S. (2018). Psychiatrists in Malaysia: The Ratio and Distribution. Malaysian Journal of Psychiatry, 27(1).
Tolentino, Udgardo. (2004). The state of mental health in the Philippines. International Psychiatry. 1. 8-11. 10.1192/S1749367600006950. 
Lally, J., Tully, J., & Samaniego, R. (2019). Mental health services in the Philippines. BJPsych international, 16(3), 62–64. doi:10.1192/bji.2018.34
Hartini, N., Fardana, N. A., Ariana, A. D., & Wardana, N. D. (2018). Stigma toward people with mental health problems in Indonesia. Psychology research and behavior management, 11, 535–541. doi:10.2147/PRBM.S175251
Want to know more? Here are the articles we referenced to compile this resource: 
Institute of Mental Health Media Release 2018
What is the State of Mental Health in Singapore? 
Mental health status in Malaysia
National Health & Morbidity Survey 2015
NATIONAL HEALTH AND MORBIDITY SURVEY (NHMS) 2017: Key Findings from the Adolescent Health and Nutrition Surveys
Mental health and awareness: Law allows forced hospitalisation
The Mental Health Act: A Boon to Filipinos
DOH: It's time to talk about, address depression
Is the Philippines ready to address mental health?
Mental health care in Indonesia: short on supply, short on demand
Out of the Shadows: Mental Health in Asia Pacific
More than one in four Indonesians experienced suicidal thoughts: Survey
Combating Mental Illness in Indonesia 
India facing possible mental health epidemic
World Health Organisation - Southeast Asia 
Charted: India's shocking attitudes towards mental illness
India struggles to address mental health
Mental Health in India: A Problematic Discourse Can Only Lead to Inadequate Laws
Health Issues in India - Mental Health 
Mental Health Crisis In India: It's Now Or Neve
Your Support Toolkit
Your Support Toolkit
Helplines
I need help
Someone I know needs help
COVID and me
General info on mental health