4-minute read
Caring for yourself as a caregiver
Self-care strategies to prevent or recover from caregiver stress and burnout.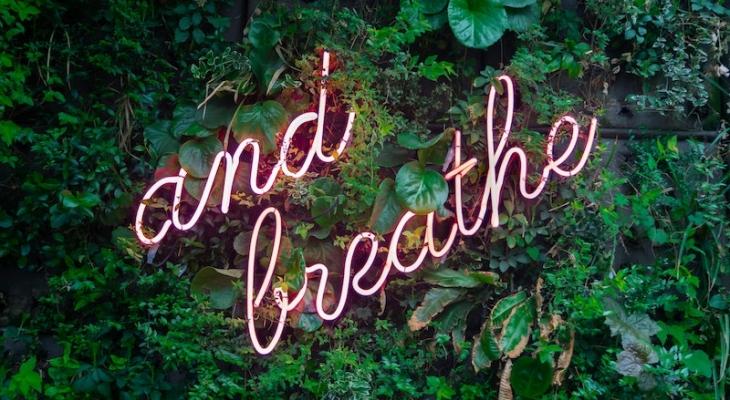 Photo by Max van den Oetelaar on Unsplash
While the term 'self-care' may conjure up images of massages, masks and manicures, self-care can look different for different people. It is essentially any activity you do for yourself that adds to your personal health and well-being. Sometimes, that can look like doing nothing (let's not under-estimate the therapeutic benefits of staring into space with a hot cup of tea.)
Caregivers who set aside time to look after themselves are generally better able to handle the challenges of supporting someone with mental illness. Before caregiver stress turns into burnout, it is important to practise self-care to avoid a situation where you are too exhausted to properly care for your loved one. 
SELF-CARE FOR CAREGIVERS
At the very core of self-care is maintaining your own physical and mental health. This means eating well, exercising regularly, getting enough sleep and seeing a physician when you're ill. You can also cultivate good mental habits by practising meditation, honouring your emotions, appreciating yourself, setting boundaries and sharing your feelings. 
Taking a break from caregiving is also beneficial. While you take a break, see if there are any respite care services available near you or ask a trusted person to look after your loved one for a while. Taking a short walk outside, watching cat videos, working on a hobby, chatting with a friend or drawing a warm bath can all be therapeutic. Try to schedule in regular 'me-time' every week, even if it's just for half an hour, so that you can do things that bring you enjoyment. Occasionally pamper yourself by treating yourself to ice-cream, getting a haircut, wearing a new outfit, buying fresh flowers for the house - whatever lifts your spirits and makes you feel taken care of. 
Finally, keep your relationships going. Caregiving can become lonely and it can often feel like no one else understands what you're going through. But your closest friends and family are a deep well of emotional and practical support you can draw on, whether you need a ride to the hospital or just need to vent. Contact with your social circles doesn't have to be frequent, as long as you do it; eating, doing a fun thing, texting, calling, liking a post, and replying to your DMs all count, and if you can't find the time or energy to head out, consider letting them visit you at home.
MANAGING BURNOUT
If you are already experiencing symptoms of caregiver burnout, consider adding on the following strategies to prevent further burnout or to recover from it, re-energise yourself and find more balance in your life.
1. Practise acceptance and embrace your caregiver role.
When faced with the mental health diagnosis of a loved one, it is tempting to dwell on the senselessness and unfairness of the situation. While all thoughts and emotions are valid, try channeling your time and energy towards what can be changed or controlled and solving problems with clear answers instead. Despite any resentments or burdens that inevitably well up from time to time, you have made a conscious choice to provide care, so think about the positive reasons behind that choice. Maybe it's to reciprocate the care your parents provided for you while growing up, maybe it's because of your values or beliefs, maybe you want to be a good role model for your children, maybe it's made you a stronger person or brought you closer to others. Focusing on these deep, meaningful motivations can help sustain you through bad days. 
2. Take care of your own physical and mental health.
If self-care does not seem to be working, it is crucial to seek professional health services when your physical or mental health is negatively affected. Studies have shown that caregivers are more prone to chronic health problems such as high blood pressure, high cholesterol and pain - therefore, don't skip your own medical appointments, health check-ups, medications or follow-ups. Mental health conditions such as anxiety, depression and addiction are also common in caregivers - speak to a counsellor or therapist, especially if you don't seem able to manage your own emotions. Guilt, anger, loss and loneliness are often experienced by caregivers and can spiral into a mental health issue without proper attention. 
3. Get support from the people around you, including at the workplace. 
Start to reframe caregiving as a collaboration rather than a solo act. Form a caregiving team if support is available, so that you can delegate caregiving as well as non-caregiving tasks; prioritise and plan together so that everyone is aware of their individual roles and can establish routines. If you're unsure how to broach the topic, here are some practical steps you can take to share your situation and ask for help here. If you know a caregiver, take the initiative to support them in these different ways. Respite care services may be available in-home or in the community for a low fee or may be provided free by social service agencies and volunteers; other everyday tasks such as cleaning, meal delivery and transportation can also be outsourced if affordable.
4. Seek networks and resources available in your own community. 
Besides providing a safe space to share and encourage one another on a regular basis, caregiver support groups are a wonderful source of practical advice, tried-and-tested 'lifehacks', as well as reliable recommendations for anything from empathetic psychiatrists to useful training courses to stimulating day care programmes. Support groups have also gone online in recent years to make it convenient and accessible for caregivers, and are a great alternative if your loved one's condition is uncommon or if your local area doesn't have one. In addition to support groups, there are also helplines, non-profit organisations and community care facilities dedicated to looking after the needs of persons with mental illness and their caregivers that you can reach out to here. Where finances are concerned, talk to a social worker about available financial assistance schemes or grants that can help defray the costs of care.
Caregiver burnout is real but it is avoidable. As you take care of others, remember to look after yourself too.
Want to know more? Here are the articles we referenced to compile this resource:
Help Guide - Caregiver Stress and Burnout

Caregiver Burnout: Steps for Coping With Stress

Caregiver Stress

Family Members and Caregivers - Taking Care of Yourself

Taking Care of YOU: Self-Care for Family Caregivers

Caregivers-Looking after yourself

Supporting someone and looking after yourself

Caregiver stress prevent burnout fatigue

Step into the shoes of a caregiver
Explore our first multi-plot interactive video, A Quiet Ripple, that shows what a mental health caregiver might experience - from dilemmas, to a need for support. The choices you make will impact how the story ends. Experience it to better understand the lives of caregivers.
Your Support Toolkit
Your Support Toolkit
Helplines
I need help
Someone I know needs help
COVID and me
General info on mental health