Scattering seeds of change across India
Phool goes from thriving start-up to inspiring others to join its mission: empowering marginalised women while saving India's rivers.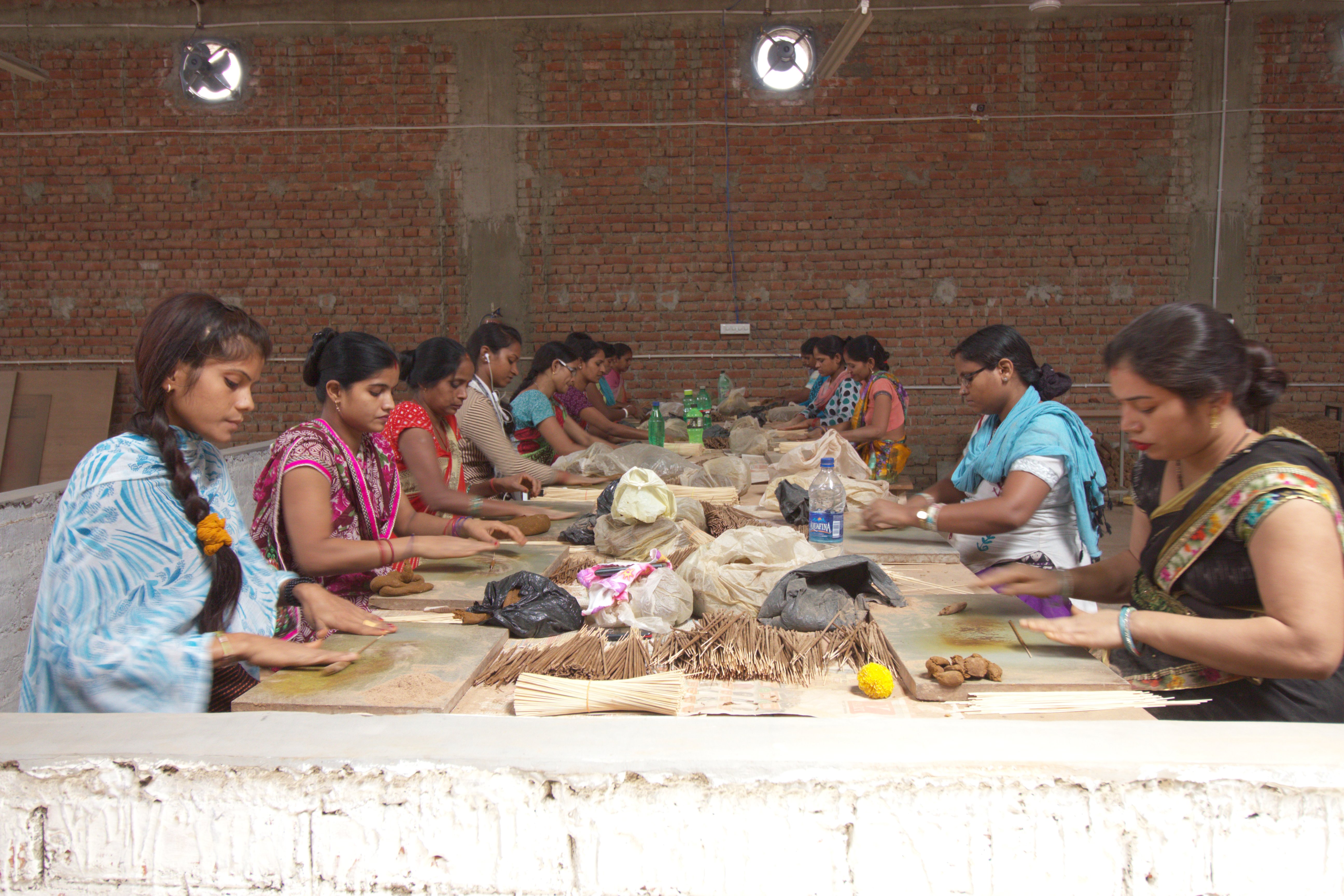 As success stories go, Phool hit the ground running from the get-go.
Its model of recycling waste flowers from temples — while empowering a marginalised community — attracted enthusiastic media coverage and grants from the likes of Tata Trusts and DBS Foundation.
But in the months after Our Better World told its story last year, the social enterprise has seen its unique idea bloom in new ways, planting seeds of hope across India and beyond.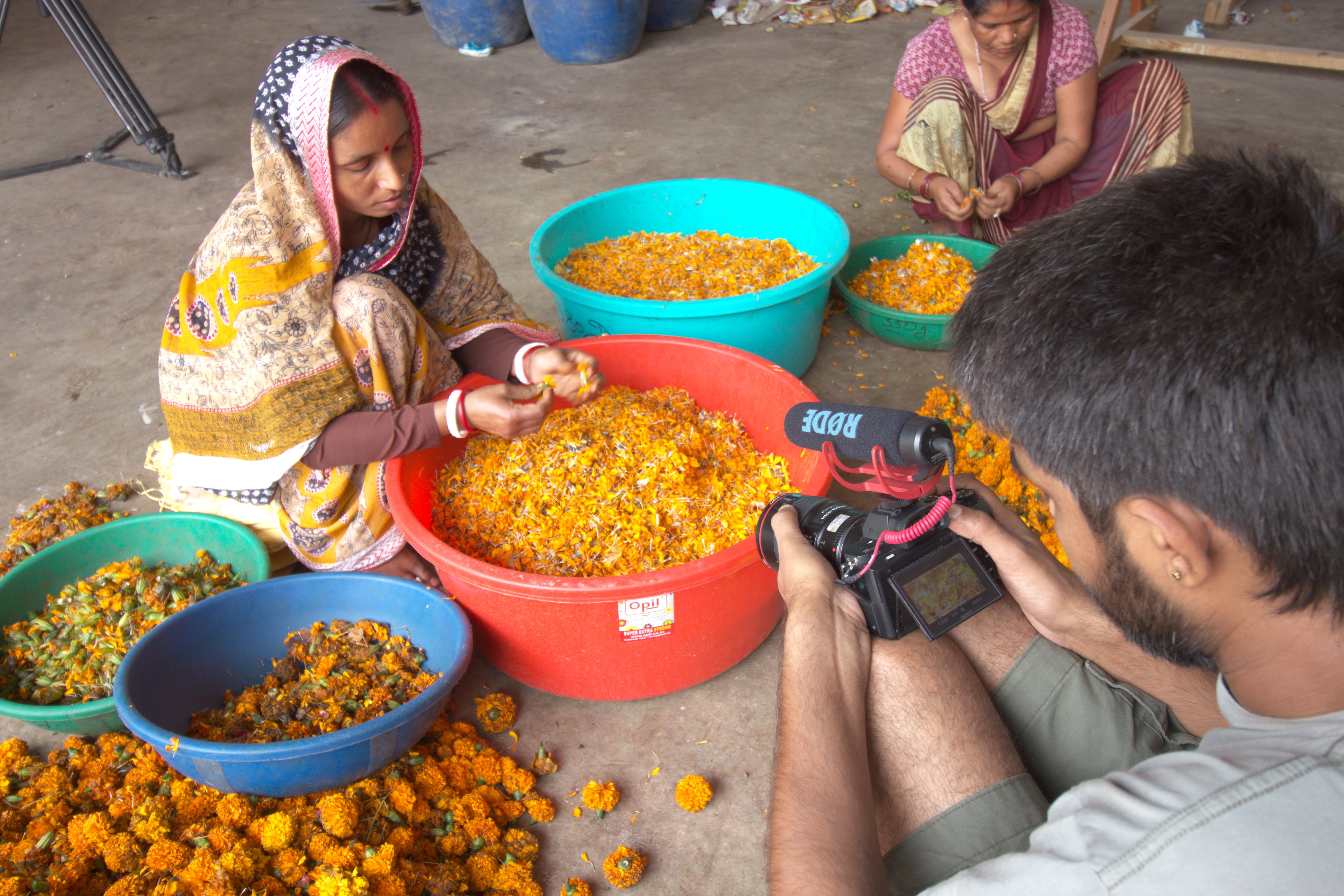 Some 560 enquiries to set up similar facilities elsewhere in India poured in, while a group of passionate students, scientists and entrepreneurs invited Phool to Nepal to discuss the possibility of bringing the social enterprise there. 
And a second Phool facility is in the works in Tirupati, a holy city in Andhra Pradesh, sometimes compared to Vatican City for the sheer number of devotees that visit daily (50,000 to 60,000). Its municipal commissioner got in touch after watching the OBW story. 
The new facility will employ 128 women and recycle 12 tonnes of flower waste a day — taking Phool's dream of uplifting marginalised communities and cleaning India's rivers to a new level. 
This dream has also captured the imagination of consumers: its incense products sold out after the story was launched. Even now, Phool continues to sell a product every minute, and sales overall have quadrupled. 
"Previously, we didn't have something that could show the impact of what we do, which is the impact of how lives have transformed," says Ankit Agarwal, co-founder of Phool. "The story allowed us to tell people, 'This is the true picture.'" 
Growing business, growing respect 
For Ankit, what stands out amid Phool's runaway success is how the women they hire now see themselves in a new, transformed light. 
"They realised theirs was a story worth telling, people were interested in their stories, [that] they are respected, and their confidence just grew," says Ankit.
Phool employs women from the Dalit community to make its artisanal incense products — a community some deem "untouchable" under the caste system. 
Working as cleaners of human waste (manual scavengers) and dead animals, leather workers, street sweepers and cobblers, Dalits face social discrimination and even violence, despite caste discrimination being illegal in India.   
Ankit recalls his surprise when Ranjana —  who shared her story in the original video — approached them one day, asking to buy the incense so that she could use them when making her own offerings. 
"This was powerful because Rs165 is half a day's wages for her, but she refused to take it [as a gift]. It was about respect for the product and support for the cause, and that she could do it," says Ankit.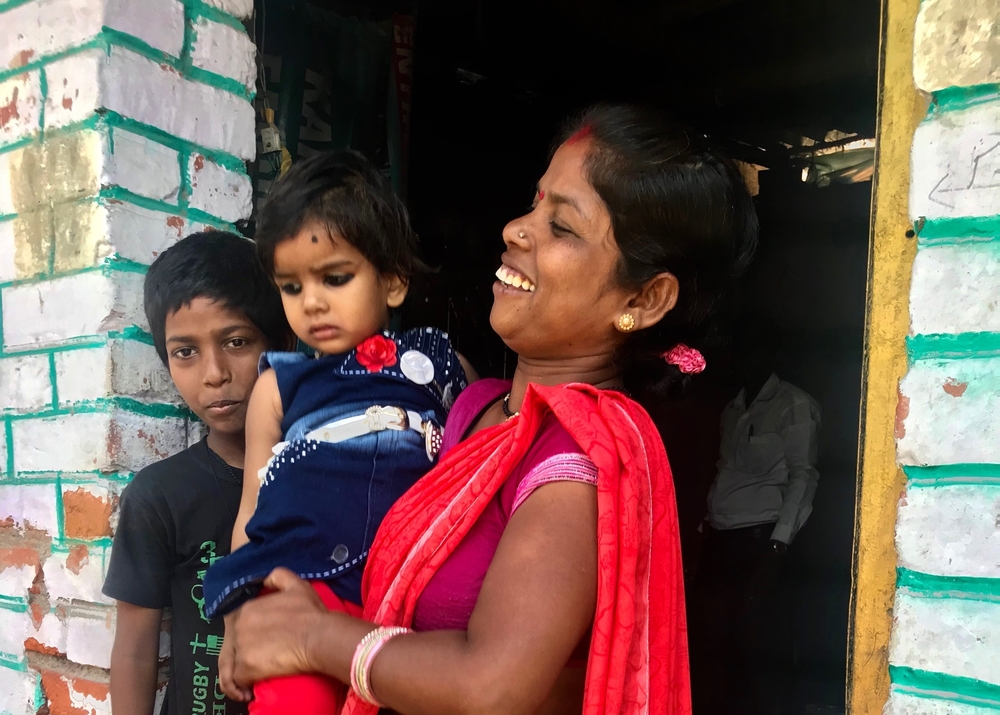 Paving the way for future generations
The idea of more Phool facilities sprouting across India, transforming lives and environments, is a thrilling one. 
But Ankit is circumspect about growing Phool, which requires more than just funds. "The people whom we hire, we partner with, they should have the right mindset... some people just want to do business, but don't care about impact," he says.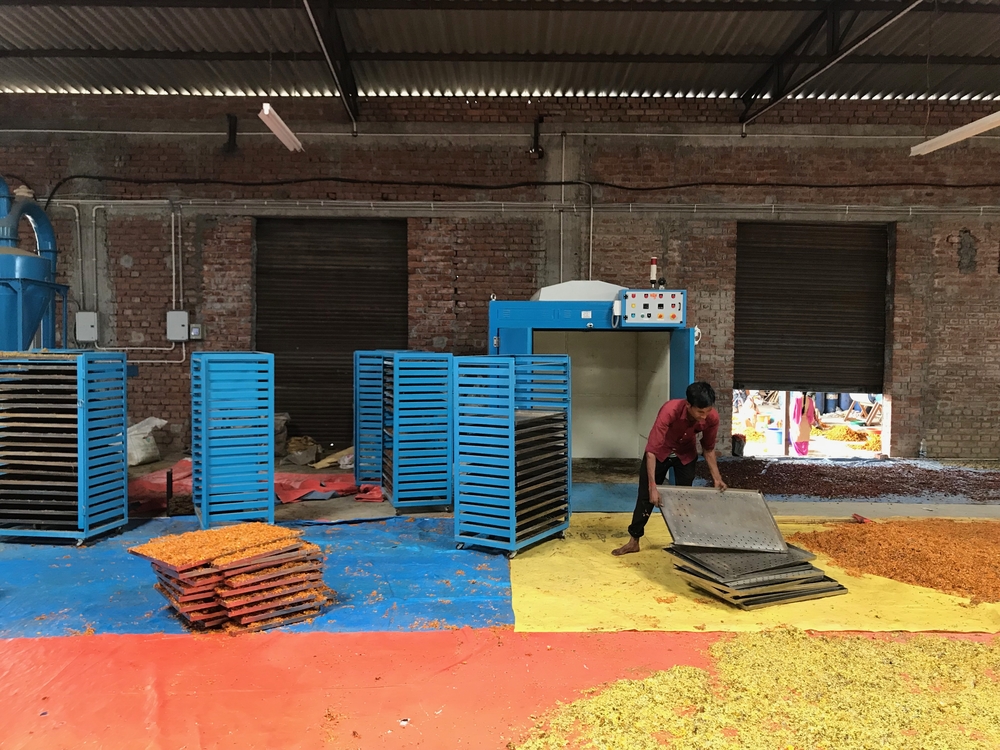 This year, Phool plans to build facilities in two more locations, in addition to the one at Tirupati.
 
It's also seeing growing interest from other businesses; not just to buy their incense products, but also for their signature FloraFoam, a material akin to Styrofoam produced from the waste flowers, to be used as packaging material. "We got three very big orders, signed a month after the video," says Ankit. 
Some 1,800 people also wrote to Phool after watching the story offering to volunteer, even though the social enterprise did not call for volunteers. 
"The feeling is great, these people are our early adopters, they talk about the products, and what we do, and they're important to us," says Ankit. 
He hopes to set up groups where people can contribute in different ways, such as independently studying the volume of temple waste, or posting about Phool on Facebook. 
At the heart of all this growth remains the marginalised women whose lives Phool hopes to change for the better. The Kanpur facility nows hire 93 women, up from 79 women previously.
Sharing his thoughts at the Our Better World community event in Mumbai in November last year, Ankit says: "I still have not figured out how things will go, or how it will be, but...I want to change at least 5,000 lives."
"Change will come in the next generation, it will not happen in this generation, but at least [the women's] children will go to school, and they will not have to go the way [of their parents]."
---
In September 2019, HelpUsGreen became known as Phool. We have updated this story to reflect the change in brand name.
About HelpUsGreen
HelpUsGreen is a social enterprise that collects about eight tonnes of waste flowers from temples daily, to recycle them into eco-friendly products - which are handcrafted by women from Dalit and other marginalised communities, providing them with fresh livelihoods. It plans to employ 3,700 women by 2020 and recycle 50 tonnes of flowers daily.