Shiok! Singapore's best places to eat and do good
A must go food list that lets you eat well and feel great.
---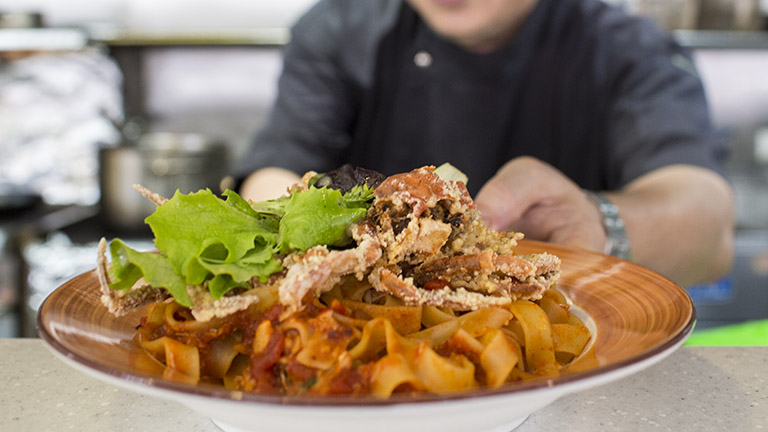 Good Food:
Crossings Cafe serves mainly western fare. Some of its popular dishes include its signature Chilli Crab Pasta, Chicken and Grilled Mushroom Parmigiana, and Honey Berry Ribs.
Good Cause:
The social enterprise helps marginalised youth and adults with special needs, training them to work in the F&B industry by giving them internship and employment opportunities.
Good to know:
Father Paul, a priest who is part of the board of directors that runs the cafe, heads down every Friday evening to help the crew. He personally prepares his signature drink, a Manhattan, served with fresh, homemade rice pudding for customers. And 100% of the service charge customers pay goes to the staff.
Details:
https://www.facebook.com/crossingscafe
55 Waterloo Street, Singapore 187954
+65 6336 6203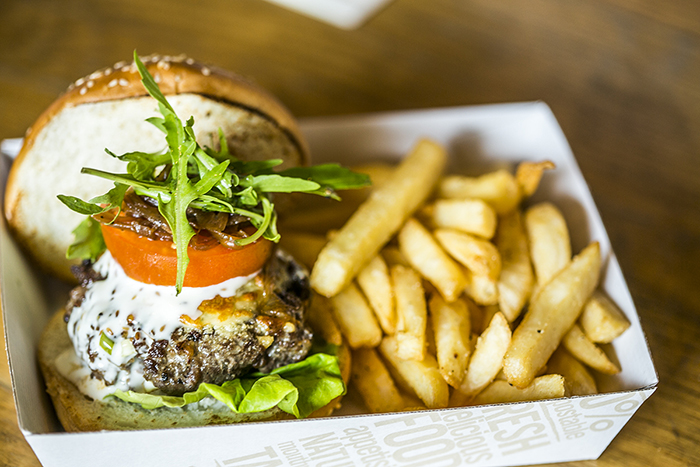 Good food:
All day brunch goes from Red Dragonfruit Yogurt to a banana walnut pancake that comes with freshly whipped cream and gula melaka. Honey hoisin baby back ribs and local-flavoured milkshakes that are worth the calories.
Good cause:
Food for Thought contributes to the community in multiple ways, from offering employment in Singapore to those who may have difficult schedules like single moms, to giving clean water to overseas communities that don't have it.  
Good to know:
Food for Thought is part of the Thought Collective (http://thethoughtcollective.com.sg/), a group of social enterprises that aims to build Singapore's social and emotional capital by offering new possibilities in thinking, living and serving as a community.
Details:
http://www.foodforthought.com.sg/
National Museum of Singapore, 93 Stamford Road, #01-04/05, Singapore 178897
+65 6338 9887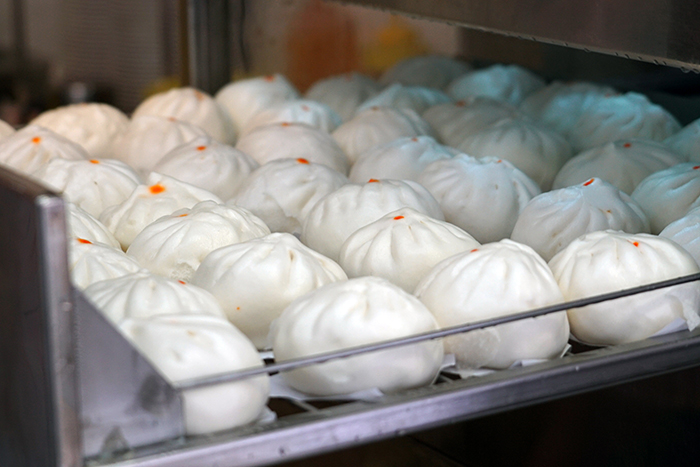 Good food:
Choon Ming Bao Dian serves traditional Chinese buns known as bao, as well as dim sum. Its best-selling items include char siew buns and steamed pork buns. The stall also serves up dim sum like chee cheong fun and shrimp dumplings.
Good cause:
The owner of the chain of stalls, Sarah, helps disadvantaged and vulnerable individuals such as unwed single mothers, ex-offenders and children. Besides providing them with employment, Sarah also gives them shelter if they need a place to stay.
Good to know:
Choon Ming Bao Dian has three different outlets in the heartlands of Singapore.
Details:
https://www.facebook.com/choonmingbaodian/
203 Toa Payoh North, #01- 1121, Singapore 310203
122 Ang Mo Kio Ave 3, Singapore 560122
628 Ang Mo Kio Market & Food Centre, #01-91, Singapore 560628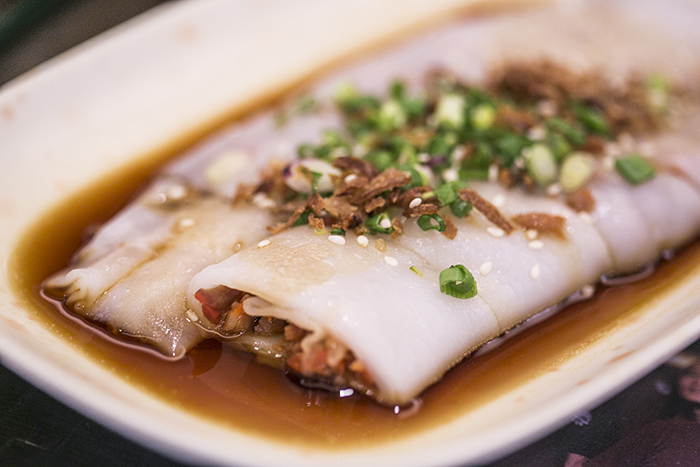 Good food:
Chee cheong fun, braised pork ribs, dim sum.
Good cause:
The dim sum restaurant is one of Christian halfway house Breakthrough Missions' channels to reintegrate former drug addicts into the community, by offering them proper employment.
Good to know:
Many of the Breakthrough team have a colourful past, and often they wear that on the ink on their bodies. They also seem to have a hopeful future, and they wear that on their faces through warm smiles as they serve dim sum.
Details:
http://breakthroughmissions.org.sg/VRtour_cafe.html
People's Park Centre, 101A Upper Cross Street, #01-02C, Singapore 058358
+65 6533 5977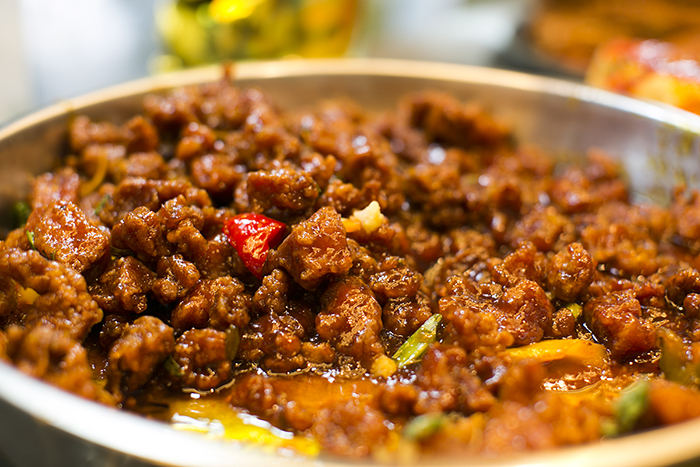 Good food:
Rich local coffee is made by a very friendly deaf gent, and fish and chips are cooked to perfection by a young man with autism.
Good cause:
Dignity Kitchen offers training, employment and job placement to marginalised communities, helping them to have the confidence and ability to run their own food stalls. These stallholders and hawkers also get a chance to pay it forward by delivering food to old folks' homes on weekends.
Good to know:
Dignity regularly hosts seniors from nursing homes to lunch and karaoke, and it's clear from the lusty singing and the playful banter that the seniors love it. You can sponsor one of these lunch treats for the elderly or you could cook or bake for them. Besides eating at Dignity, you can also learn how to interact with people with disabilities through interactive games, experience being a hawker for a day, or here's a really easy one: learn about hawker culture and history in Singapore, topping it all off by eating of course.
Details:
http://dignitykitchen.sg/
Blk 267 Serangoon Avenue 3, #02-02, Singapore 550267
+65 8189 7678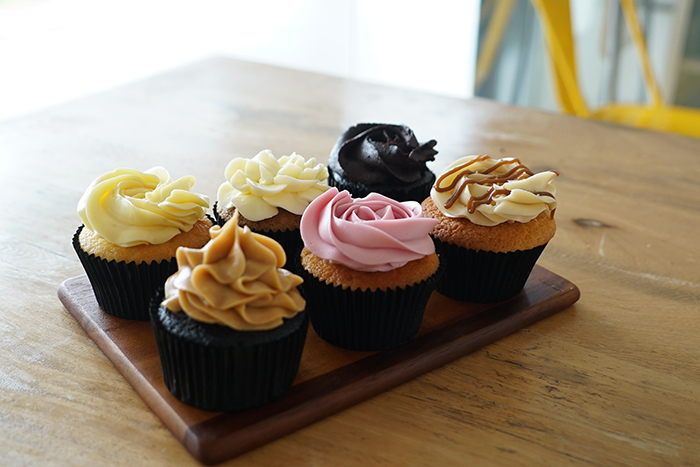 Good food:
Cakes and cupcakes that can be ordered online or bought off the shelf. Popular flavours include the rich chocolate and nutella Big Daddy, the buttercream and salted caramel Juliana, and Sally, a peanut butter and dark chocolate flavour.
Good cause:
A portion of the shop's profit goes to a nutrition fund for children in a school in Timor-Leste. The money goes toward buying much-needed protein like meat and eggs for school children who may not be able to afford daily meals.
Good to know:
Customers can order cakes online that can be customised, or visit the cafe to get freshly-baked cupcakes off the shelf and chill with a cup of coffee. Lisa, the owner, believes in baking cakes using only natural ingredients. All of the baked goods are free of artificial flavouring and colouring, as well as fondant and gum paste.
Details:
http://www.uglycakeshop.sg/
535 Kallang Bahru, GB Point, #01-06, Singapore 339351
+65 8228 8300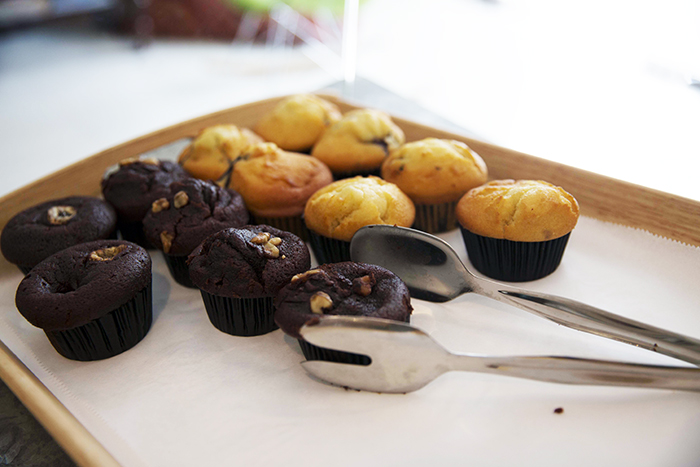 Good food:
The must-try menu items include the assorted muffins, chocolate tarts and quiches which are all freshly-made daily.
Good cause:
The social enterprise trains youth with special needs to bake and serve. Not only do the trainees learn practical baking skills, they also learn more social skills through interactions with customers. The aim is for these special needs youth to be able to find employment in a place of their choice in future, with the skills learnt at Flour Power.
Good to know:
Flour Power also conducts baking classes for kids twice a month. Parents can enrol their children in the classes which include storytelling, a hands-on baking session, as well as arts and craft. Revenue generated from the class fees go into Flour Power's training programme for special needs youth. Flour Power also has occasional road shows and pop-up stores.
Details:
www.flourpower.com.sg/
17 Jasmine Road, Singapore 576585
+65 6452 0156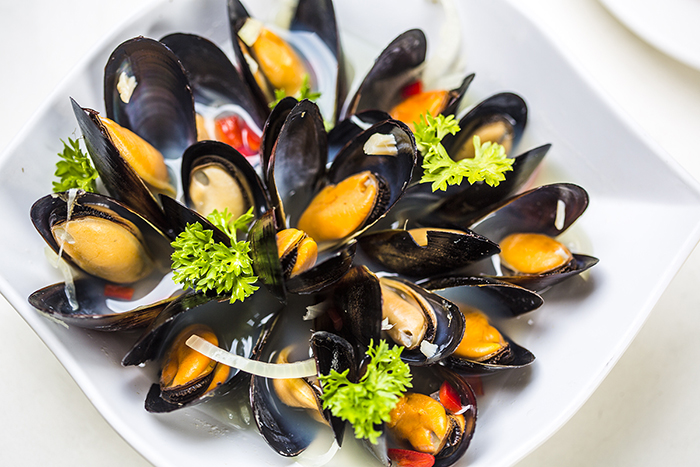 Good food:
Mussels in white wine and straight-to-the-heart luncheon meat fries.
Good cause:
Bliss supports the employment of marginalised groups. Christine Low was running a social enterprise for years without knowing it. She hadn't heard of social entrepreneurship in the early 2000s when she set Bliss up. She simply wanted to offer a job to anyone willing to work. With the exception of one or two who were let go for offences on the job, she has never turned anyone away from her restaurants.
Good to know:
Bliss serves up delicious surf and turf on cooked on hot stones, and bowls of perfectly cooked mussels. Coupled with the well-stocked bar and gorgeous al fresco dining area, it's the perfect way to spend a lazy afternoon.
Details:
http://www.blissrestaurant.com.sg/
Cheng San Community Club, 6 Ang Mo Kio Street 53, Singapore 569205
+65 6280 3389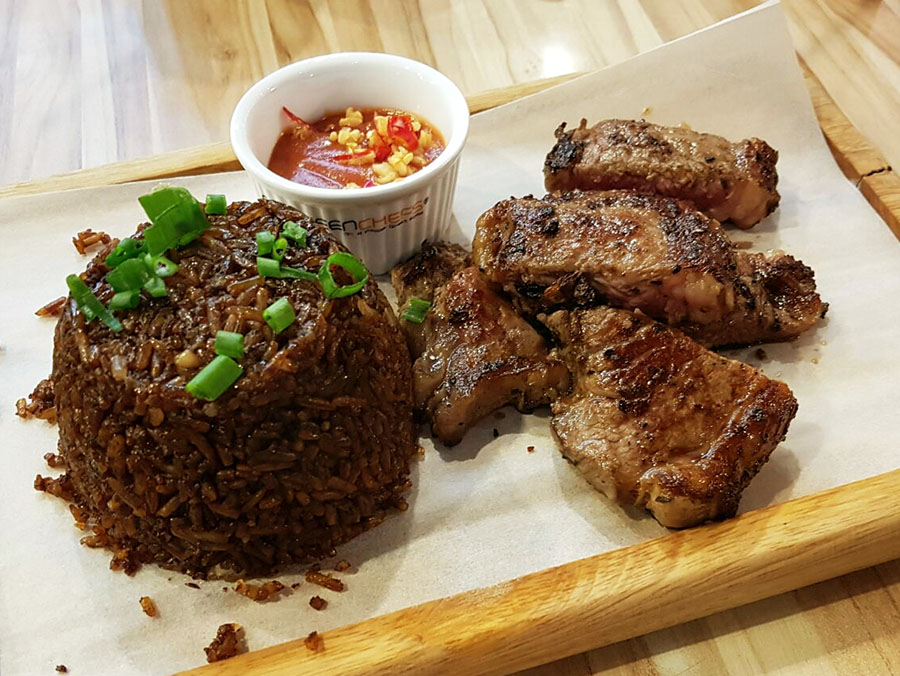 Good food:
Creations like Heart Attack Fried Rice, served with steak, and tom yam pasta are big crowd-pleasers. Also a must-try are the Double Cheese Sambal Fries and Double Cheese Bolognaise Fries.
Good Cause:
Eighteen Chefs outlets train and employ at-risk youth and ex-offenders. Benny Se Teo, the founder and director of Eighteen Chefs, spent a large chunk of his youth in and out of prison for heroin abuse. Eighteen Chefs aims to spread Benny's story of experience, strength and hope to inspire troubled youths and people with conviction backgrounds to find positive ways to reintegrate into society.
Good to know:
Lots of student meal options so it's popular with students.
Details:
http://www.eighteenchefs.com/v2/
Eighteen Chefs has numerous outlets throughout the island.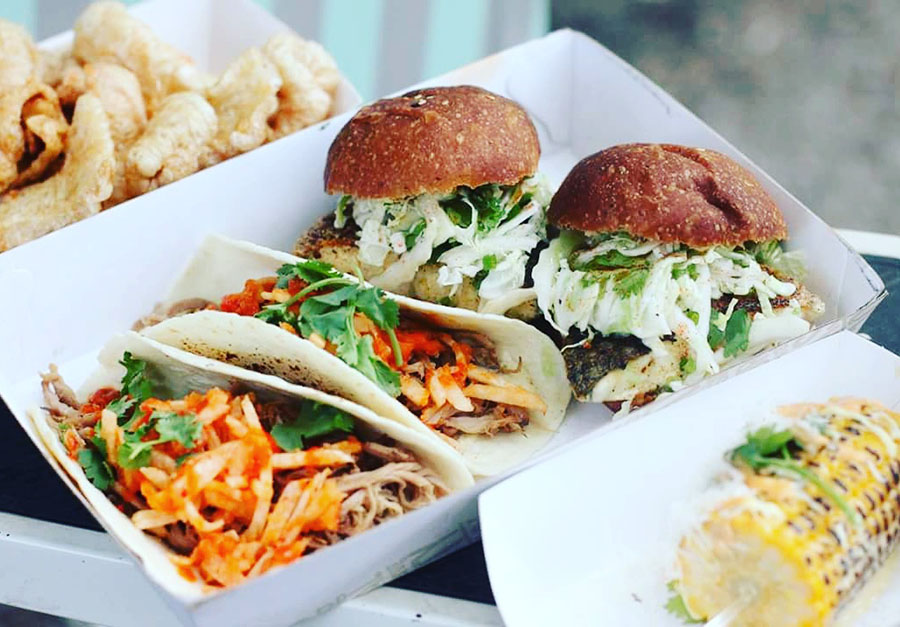 Good food:
Kerby the affectionately-named food truck of Kerbside Gourmet is a mobile herb garden and kitchen, sending out dishes like oven-baked chicken legs and mentaiko pasta all over Singapore.
Good cause:
For every main meal it sells, the social enterprise gives one to needy families. It aims to do this on a quarterly basis, working with organisations like Prison Fellowship Singapore and South Central Community Family Service Centre.
Good to know:
Kerbside Gourmet is motivated by Mother Teresa, who said: "If you can't feed a thousand, feed a hundred. If you can't feed a hundred, feed 10."
Details:
www.facebook.com/kerbsidegourmet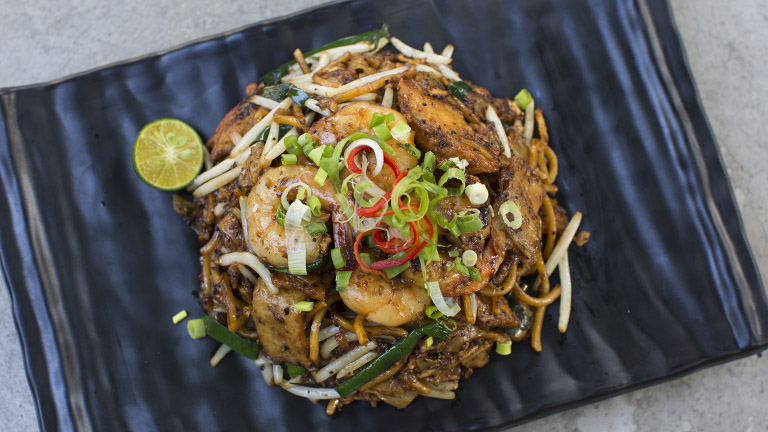 Good food:The social enterprise serves local dishes with a twist. Some of the must try dishes include the fried New Rasa Laksa, Black Pepper Char Kway Teow, and Soup Kambing.
Good cause:New Rasa Singapura provides training and employment opportunities for people with physical and/or mental impairment who may be unable to find long-term employment due to their conditions. The restaurant works with external organisations like MINDS and SG Enable to find and train individuals.
Good to know:The name New Rasa Singapura comes from one of Singapore's first modern food courts, the now-defunct Rasa Singapura Food Centre in Tanglin. The food centre used to be famous for many local dishes like Indian rojak and carrot cake.
Details:http://www.hawker.com.sg/56 Tanglin Road, B1-02 Tanglin Post Office Singapore 247964+65 9818 8102 (phone or whatsapp)
Since this feature was published, New Rasa Singapura has ceased operations.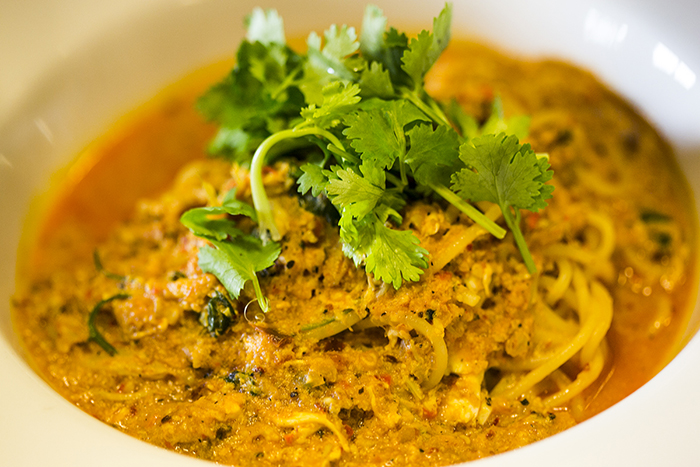 Good food:Unpretentious and wholesome food. Favourites like Chilli Crab Pasta, fish and chips, and roasted chicken have been joined by new dishes like roast beef, pork roulade and lamb shank. Leave room for a slice of the Oreo Cheesecake. Maybe two.
Good cause:The friendly and efficient kitchen and service crew is largely made up of young adults with special needs.
Good to know:Joan was born with special needs. Her parents set up the cafe to provide her and young people like her opportunities to learn skills and gain experience.
Details:www.joanbowen.com/9 Jalan Wangi, Singapore 349354+65 6281 3629
Since this feature was published, Joan Bowen Cafe has ceased operations.