Breaking the Poverty Cycle One Scholarship at a Time
Bong Sen helps women and girls in rural Vietnam break the cycle of poverty.
In Vietnam's Mekong Delta region, traditional patriarchal attitudes towards girls and women still prevail — amongst which is the question of  who gets to stay in school. 
With education compulsory only for primary school levels, many children in the region stop studying after the age of 11. Poverty, as well as the transport challenges posed by the  Mekong River cutting across the land, make it hard for children in the region to get to school.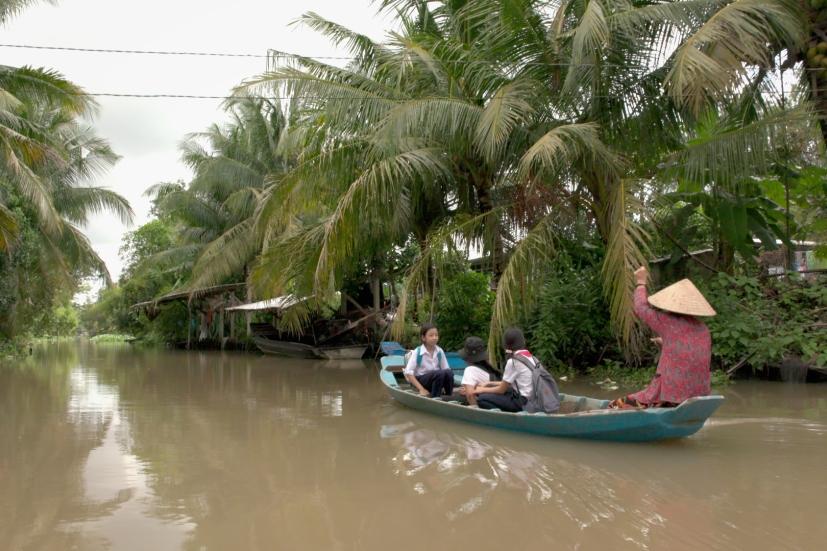 And girls face greater challenges due to their gender — they are expected to stay home and do household chores, care for their parents and siblings, and eventually marry to fulfil their roles as a wife and mother, with no livelihood prospects and financial independence.
"Due to sexism, parents think that when they are getting old, they will rely on boys. Therefore, parents will invest more in the education of boys than girls," shares Huỳnh Hoàng Tố Trinh, who grew up with similar experiences in South-Central Vietnam.  
In 2016, Trinh, who had experience in the development sector, started Bong Sen, a non-profit organisation that offers education and economic opportunities to women in the region. Through scholarships and microfinancing loans, Bong Sen (which means "lotus" in English) empowers girls and women to break the cycle of poverty. Besides providing economic support, Bong Sen deploys volunteers and community officers on regular home visits to the girls in their education programme, to ensure that their well-being is looked after, and their parents support them in staying in school. 
Nguyễn Thị Yến Nhi, a 12-year-old living in Hau Giang province, is one of the 150 beneficiaries that Bong Sen has supported every year. Her parents work in the construction industry, and even at a young age, Nhi recognises that it has not been easy for her parents to send her to school, and their wages combined would not be enough to support her through high school or college. 
With Bong Sen's support, she aspires to keep studying so that she can find jobs that provide a better future for her family, and contribute to her province of Hau Giang. Nhi recently received a certificate of merit for excellence in her studies.
"Education can help me and others to discover the world around us, to create new breakthroughs for women not just in our region but also other places," says Nhi. "We should put effort into our studies so we are able to build our own dreams."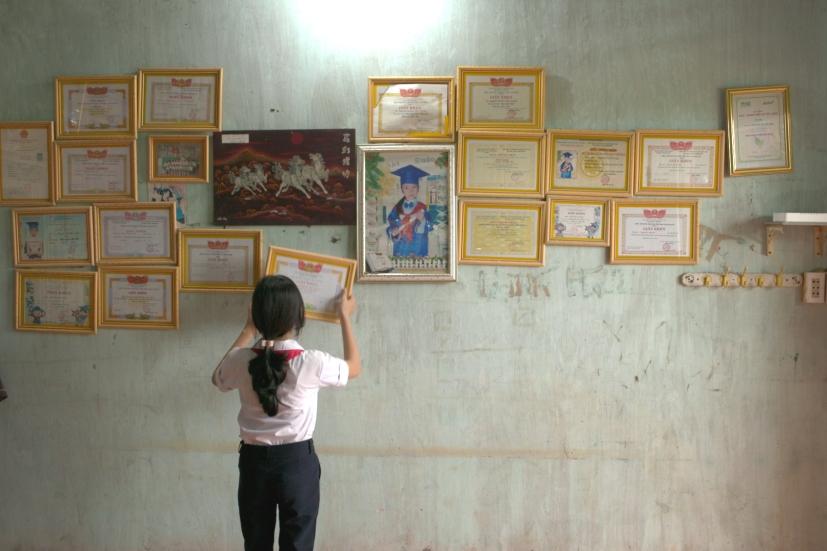 About Bong Sen
Bong Sen is a non-profit organisation working in Vietnam's Mekong Delta region to offer women and girls access to basic education and economic opportunities. Their girls' education programme empowers girls with scholarships to learn, and practice a range of life skills.
Contributors
Director & Producer
Summer Doan