09 Mar 2020
8-minute read
Walk on the Wild Side
Explore the better way to experience wildlife in Asia

Asia is wild! From creatures found nowhere else, to some of the oldest rainforests in the world, our continent is a haven for all things wild.
We have compiled a list of places and organisations you can visit to see and appreciate wildlife in its natural habitat — without harming the environment. Your visit also helps these conservation-minded organisations to protect the environment and its unique inhabitants from the threat of exploitative wildlife tourism. Of course, as with any wildlife experience, chances of seeing wildlife in the wild are not guaranteed, but go with keen eyes and an open mind and you never know what you'll learn. 
List of places and experiences
Bornean Sun Bear Conservation Centre
MALAYSIA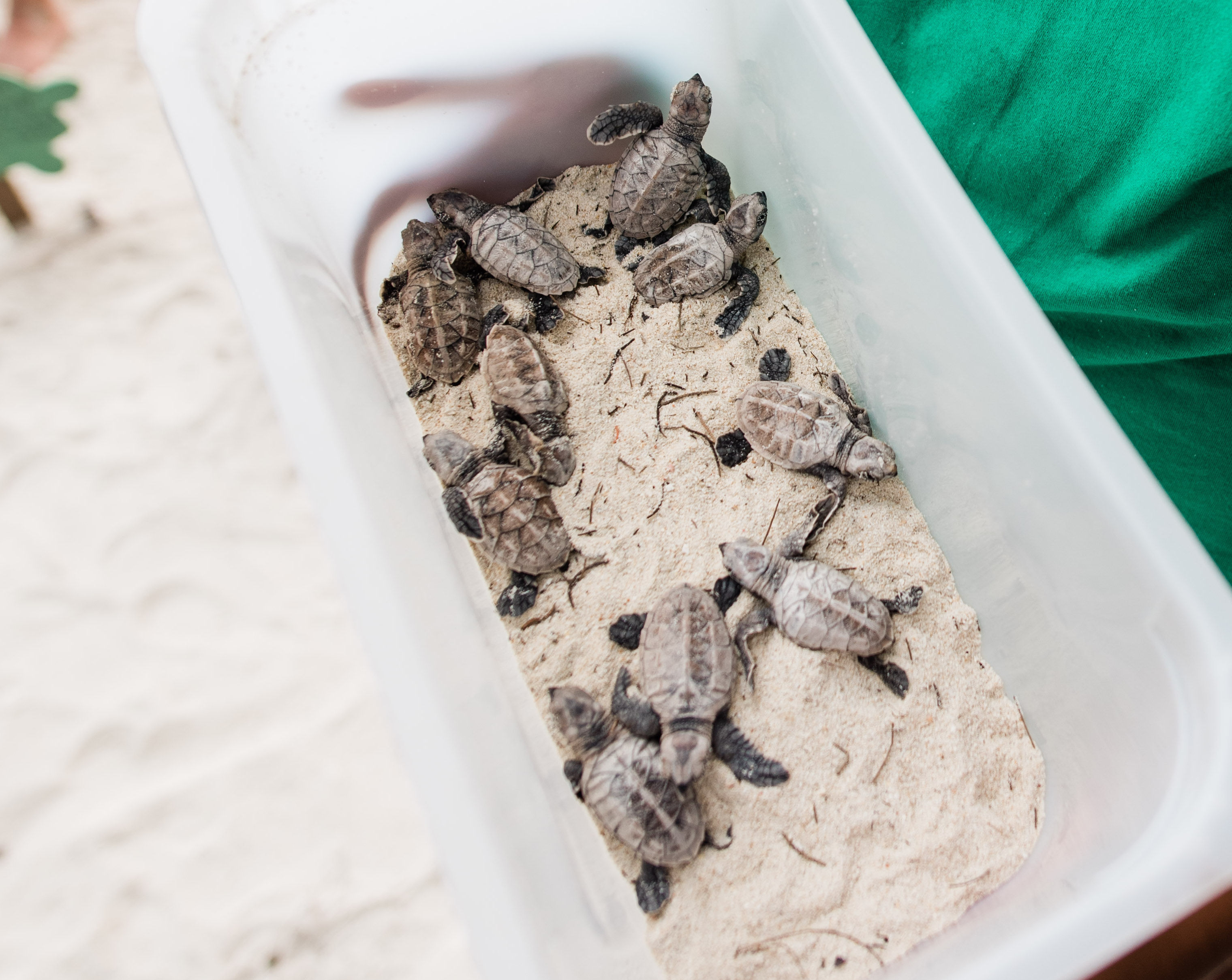 Photo: Kenny Ng
Batu Batu
Where: Johor, Peninsular Malaysia 
What they do: Batu Batu is a retreat on Pulau Tengah with a strong ecological ethos. It provides core funding for Tengah Island Conservation (TIC), which is dedicated to the research, rehabilitation and regeneration of the surrounding natural environment. Among TIC's projects is a turtle nest protection and hatching programme, which has released thousands of turtle hatchlings since 2015. 
The wildlife experience: A rich marine biodiversity surrounds the island, which boasts 15 scuba diving sites. Chances of spotting stingrays and reef fish are high and if you are very lucky you may be able to spot bigger creatures like bumphead parrotfish, turtles and black-tip reef sharks. Non-divers can snorkel in the reefs teeming with fish, or enjoy a conservation talk led by TIC's staff. 
URL:  https://www.batubatu.com.my/transformative-tourism-experiences
Find out what a stay at Batu Batu is like in our story on The Better Traveller 
---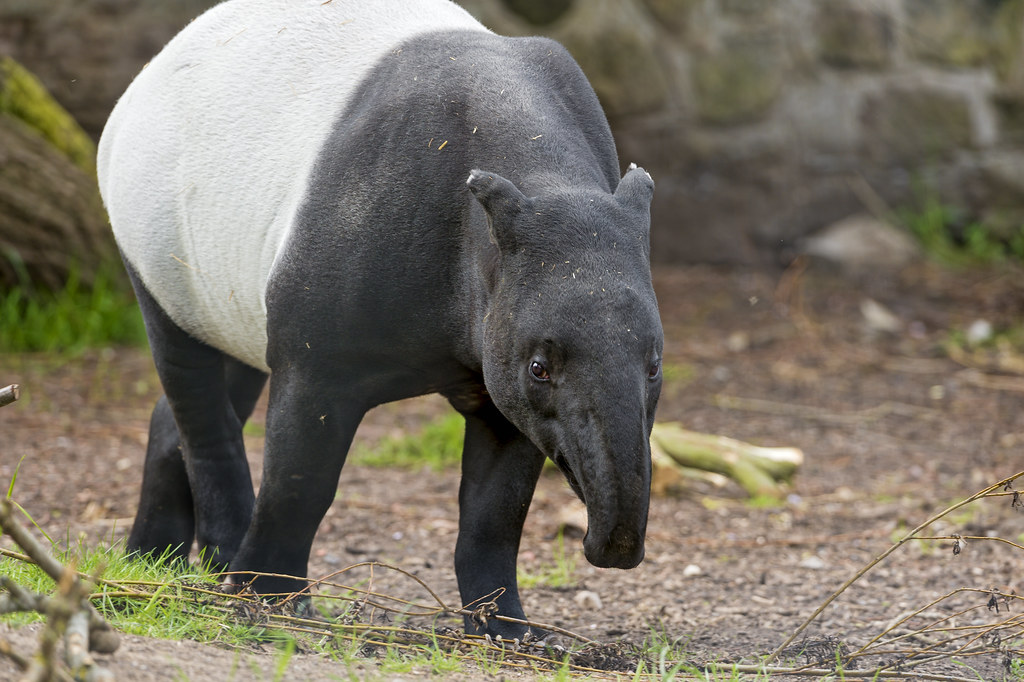 Photo: Tambako the Jaguar/ CC BY-ND 2.0
Taman Negara
Where: Pahang, Terengganu and Kelantan, Peninsular Malaysia 
The wildlife experience: At over 4,000sq km, Taman Negara is the largest protected lowland rainforest in Southeast Asia. Gazetted as a national park in 1938, this 130 million-year-old forest is home to about 150 species of mammals such as the Asian elephant, Malayan tapir, clouded leopard, Malayan tiger, barking deer, and white-handed gibbons, as well as a whole range of birds, reptiles, and aquatic life. Explore caves, rivers, and the forest 45m above the ground on the longest canopy walkway in the world, from which you can observe a variety of hornbills. There are a number of operators who can help you get your jungle fix with tours ranging from two to seven days.
URL: https://www.tamannegara.asia
---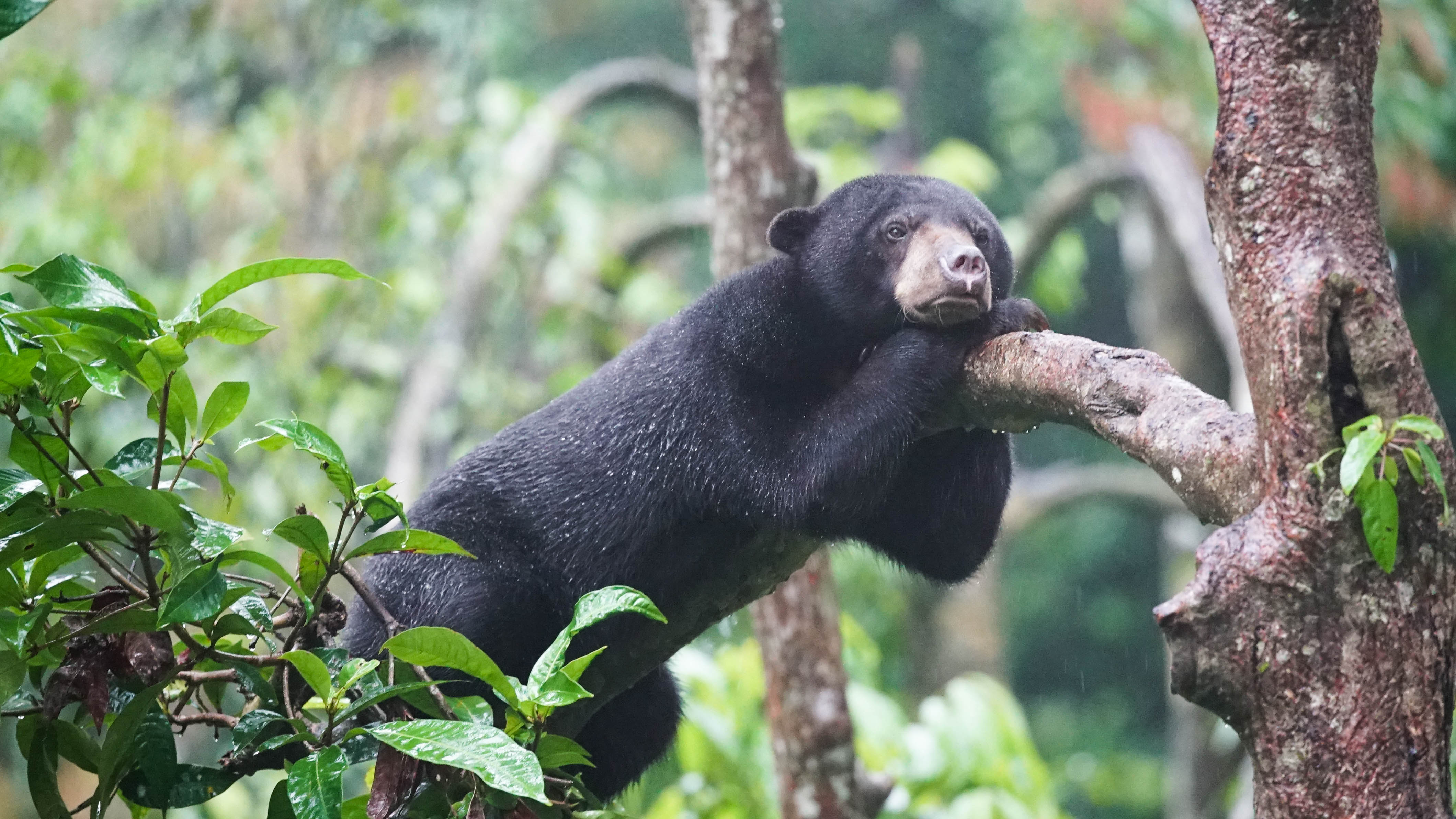 Bornean Sun Bear Conservation Centre
Where: Sabah, East Malaysia  
What they do: Listed as Vulnerable on IUCN's Red List, sun bears are under critical threat from poaching, with their population falling over 30 per cent in the last three decades. The Bornean Sun Bear Conservation Centre (BSBCC) is the world's only conservation and research centre solely dedicated to the rescue and rehabilitation of the Malayan sun bear. 
The wildlife experience:  A sanctuary for bears to recuperate and relearn natural behaviour for release back into the wild, the centre also aims to spread public awareness through eco-tourism and education. Here you can observe the world's smallest bears in a wild environment. Quick fun fact — they love to play in the rain! Being at the edge of the Kabili-Sepilok forest reserve, the centre is often visited by local residents like macaques, orangutans and hornbills, amongst other local species.
URL: https://www.bsbcc.org.my/index.html
Learn more about the good work of BSBCC in our story, which is part of our wildlife series.
---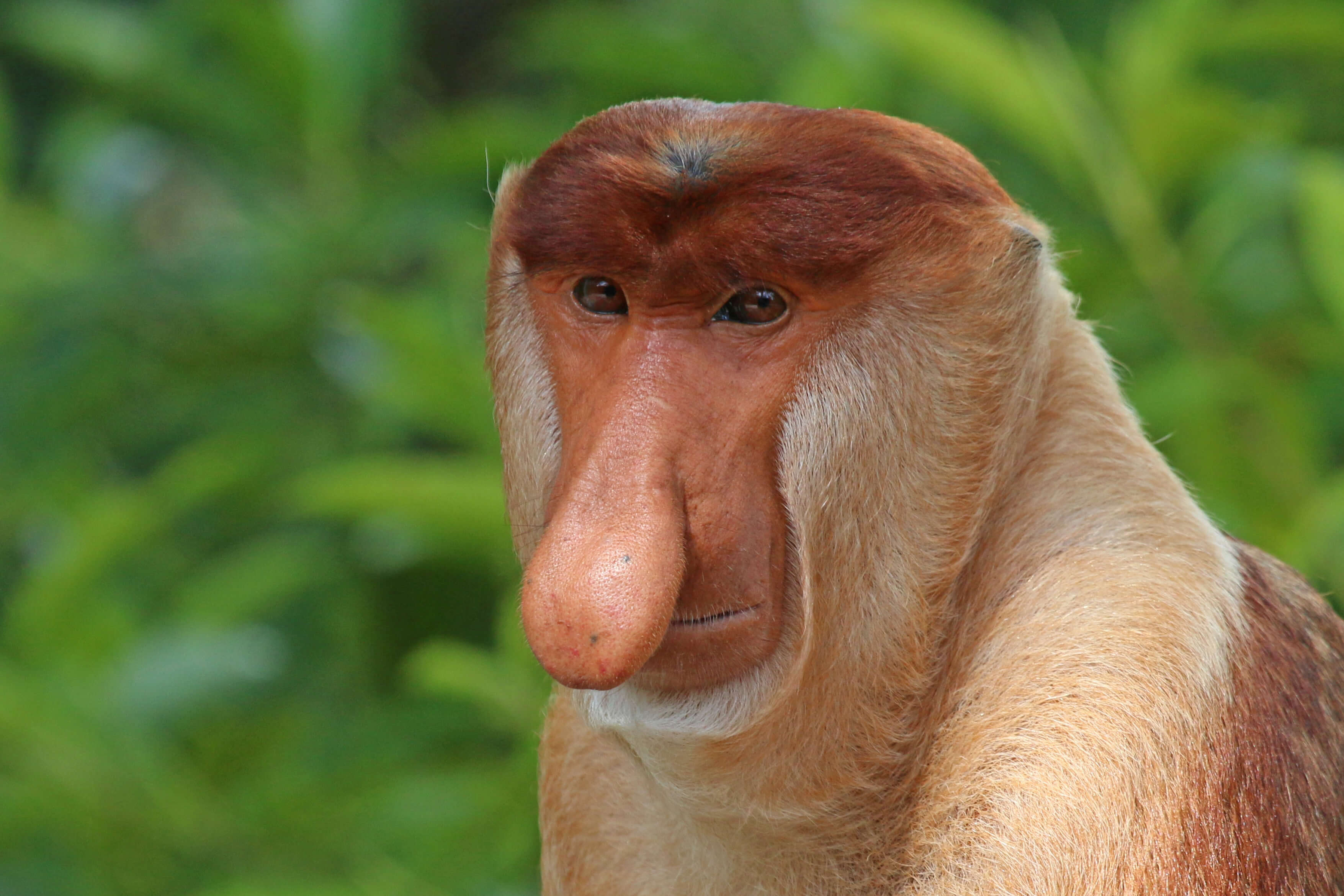 Photo: Charles J Sharp / CC BY-SA 
Kinabatangan River 
Where: Sabah, East Malaysia
The wildlife experience: At 560km, this is the longest river in Sabah and home to one of the world's most diverse ecosystems. The lower river is also the largest forest-covered floodplain in the country, and is a renowned wildlife sanctuary where exotic species such as orangutans, proboscis monkeys and Asian elephants can be found. The best way to discover the rich and abundant wildlife at Kinabatangan is to join a river safari tour, day and/or night.
URL:  https://www.sabahtourism.com/destination/kinabatangan-river/
---
INDIA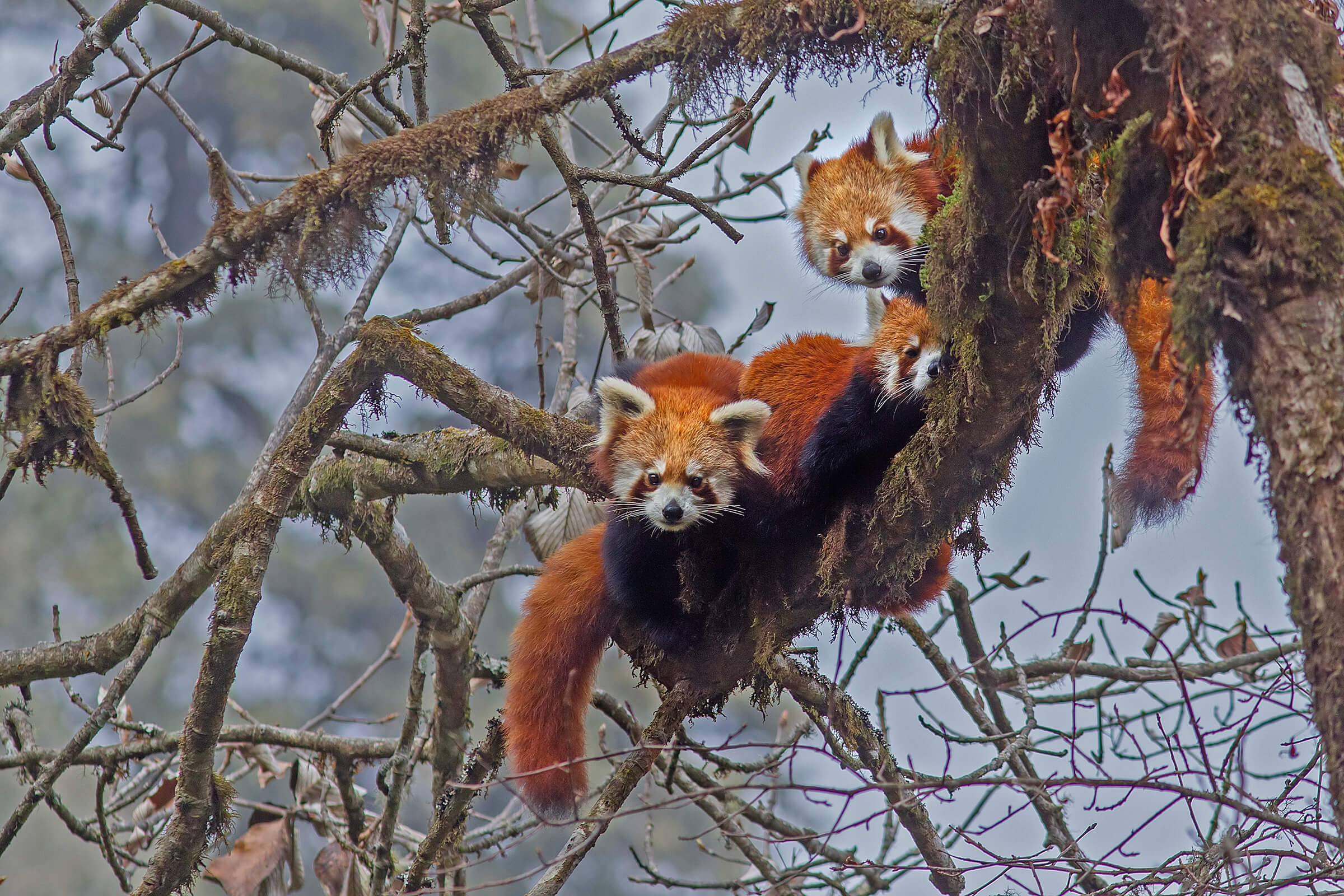 Photo: Shantanu Prasad / Habre's Nest
Habre's Nest
Where: West Bengal, India/Illam, Nepal   
What they do: A Indo-Nepal joint venture, Habre's Nest is dedicated to the conservation of the red panda through eco-tourism that involves the community in conservation while also enhancing their livelihoods. Habitat loss is the greatest threat to the red pandas, and Habre's Nest puts 20 per cent of its profits to conservation efforts such as reforestation. 
The wildlife experience: Guests are not permitted to track the red panda; only when one has been spotted in an accessible part of the forest will park rangers will bring guests there. Other creatures that have been spotted there include the leopard cat, the binturong, the barking deer and maybe even a clouded leopard. On the India side, the Singalila Range is a known birder's paradise where over 300 species have been spotted, from the blood pheasant to the golden-breasted fulvetta. 
---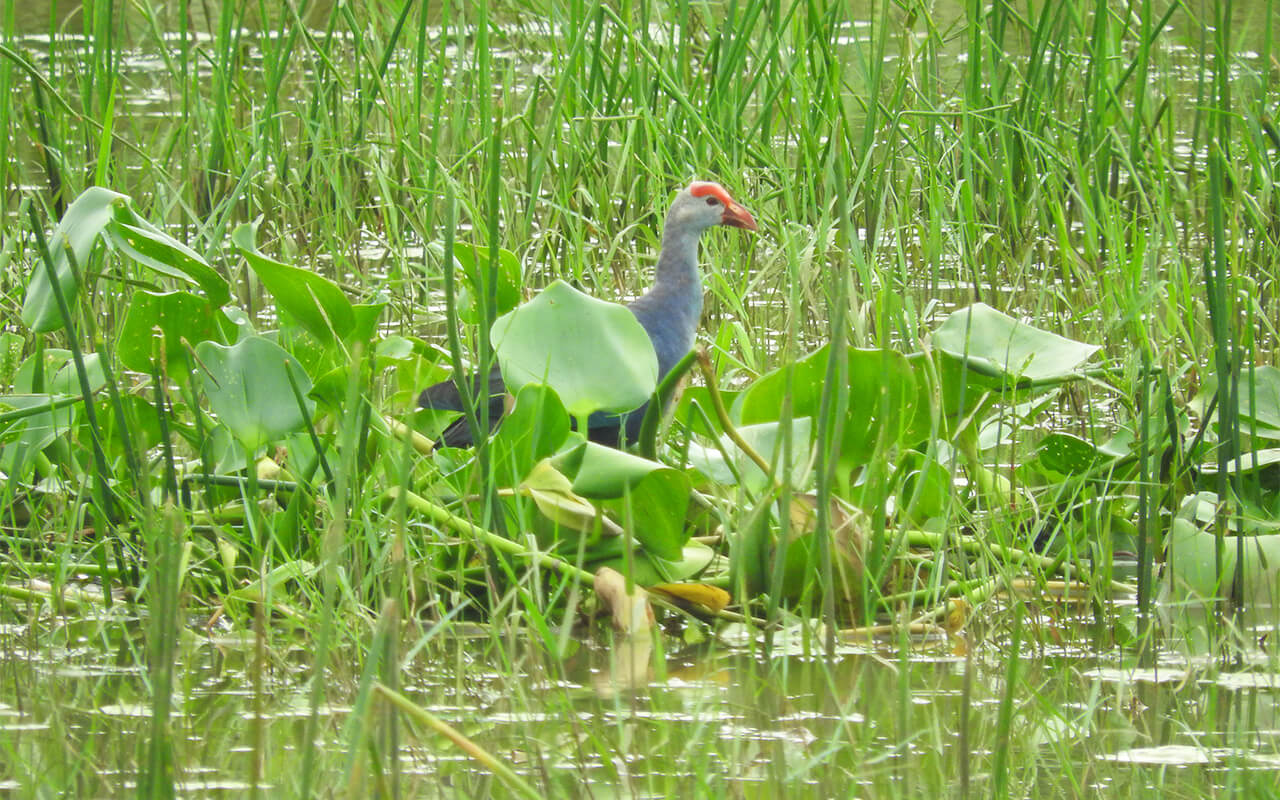 Photo: Elita Almedia 
Mangalajodi Ecotourism Trust
Where: Odisha, India
What they do: Mangalajodi Ecotourism Trust (MET) is a community-owned and managed wildlife conservation venture. In January 2019, MET's efforts won them the gold trophy for Best Wildlife Stay at the India Responsible Tourism Awards organised by Outlook Traveller. MET was also recognised by the state government for its contribution to wildlife protection at the second National Chilika Bird Festival in 2019.
The wildlife experience: Coming from as far as Siberia and Mongolia, migratory birds make Mangalajodi's Chilika Lake — the second largest coastal lagoon in the world — their temporary haven every year from October to March. Besides being a birder's paradise,  Mangalajodi hosts a wide variety of fishes, amphibians, reptiles and mammals too.
URL: https://www.mangalajodiecotourism.com/index.php
Take a trip to MET — through our story on The Better Traveller. 
---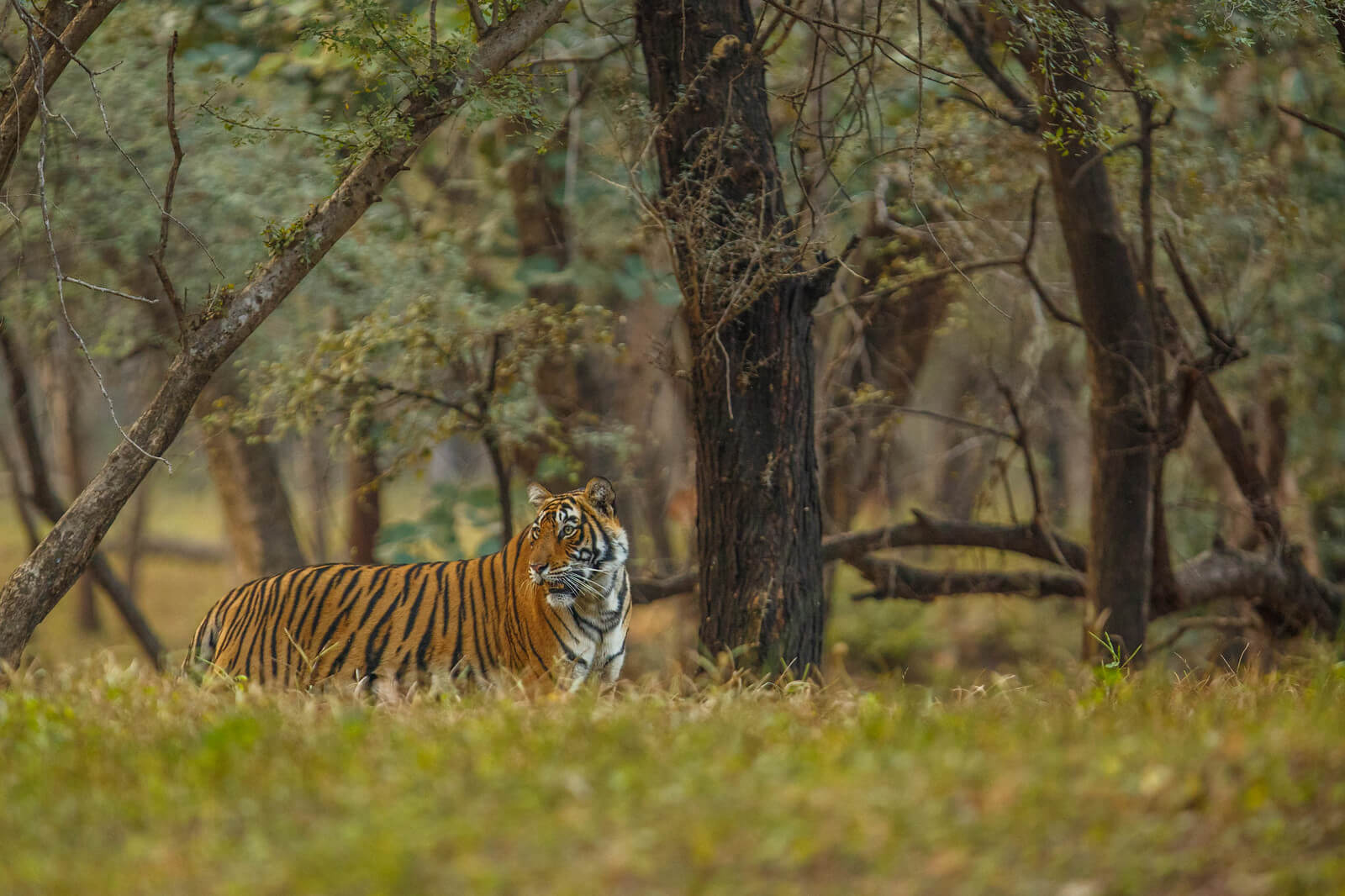 Photo: Donna Robinson (inspiremephotography.co.uk)
Ranthambore National Park  
Where: Rajasthan, India
The wildlife experience: Situated in northern India, the park was declared as one of the reserves for Project Tiger in 1973. Covering an area of 1,334sq km, it is best known as a popular spot to see Bengal tigers in their natural jungle habitat. Besides the tigers, the park is also home to many other wildlife such as the Indian leopard, nilgai, wild boar, sambar, striped hyena, sloth bear, southern plains gray langur, rhesus macaque, mugger crocodile and chital. A wide variety of trees, plants, birds and reptiles, as well as one of the largest banyan trees in India, can also be found in the park.
URL:  http://www.tourism.rajasthan.gov.in/ranthambore.html
---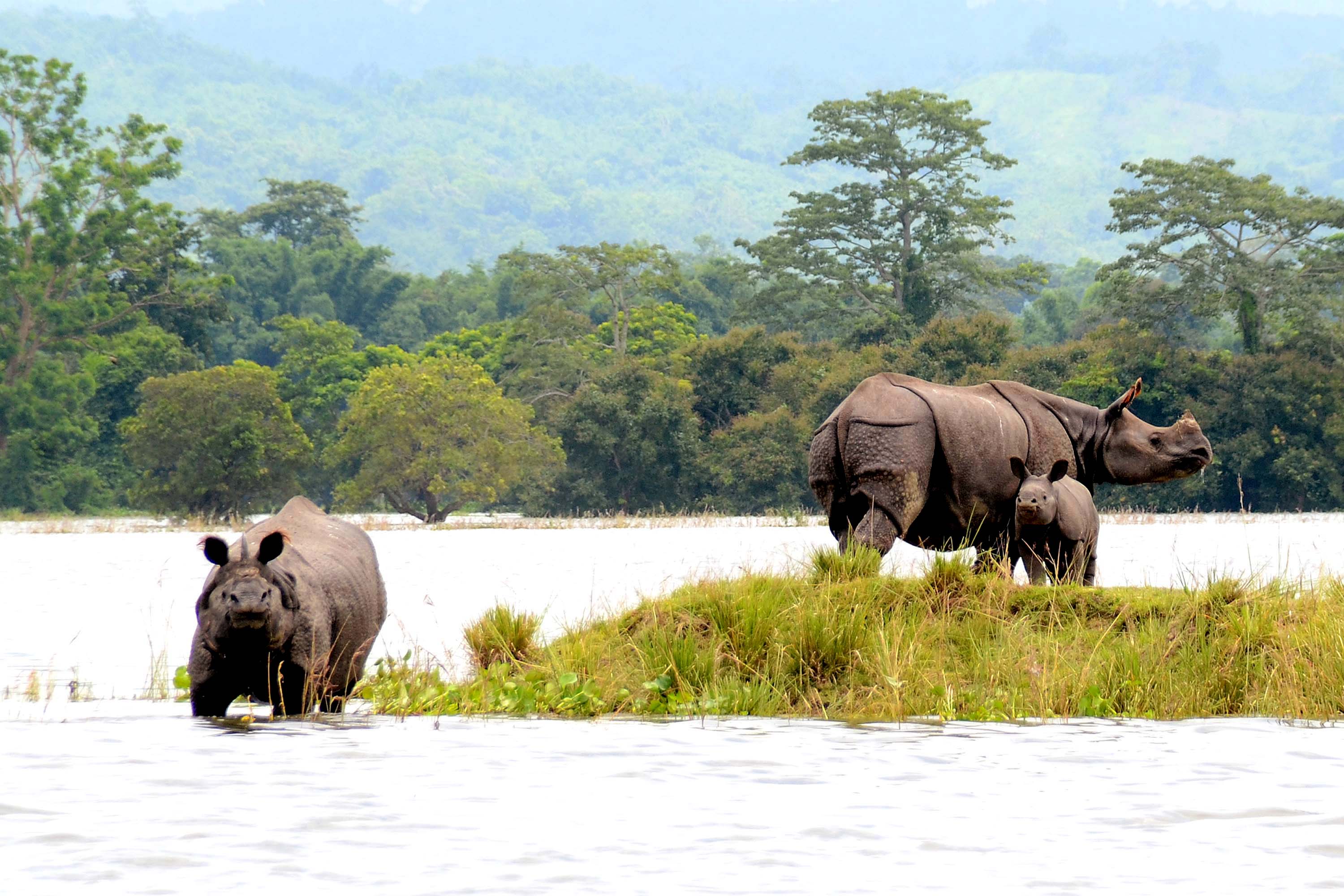 Photo: Diganta Talukdar / CC BY-SA  
Kaziranga National Park  
Where: Assam, India
The wildlife experience: In the heart of Assam, this park is one of the last areas in eastern India undisturbed by human presence. Named as an UNESCO World Heritage site, Kaziranga national park is most famous for its population of the greater one-horned rhinoceros which depend on the unique landscape for their food and for wallowing to cool off. The park's 500sq km is a unique habitat with much of it lying in the floodplain of the mighty Bhramaputra river.
The forest within the park is home to several species of primates, including India's only ape, the Hoolock gibbon. Elephants can also be found in Kaziranga, as well as two rare species of deer, the hog deer and the swamp deer. An incredible birdlife of 490 species, much of it endemic to this region, can be observed in the park. These include grey-headed and Pallas's fish eagles, the grey peacock-pheasant, great hornbill, the pale-capped wood pigeon, and many others.
URL:  https://whc.unesco.org/en/list/337/
---
INDONESIA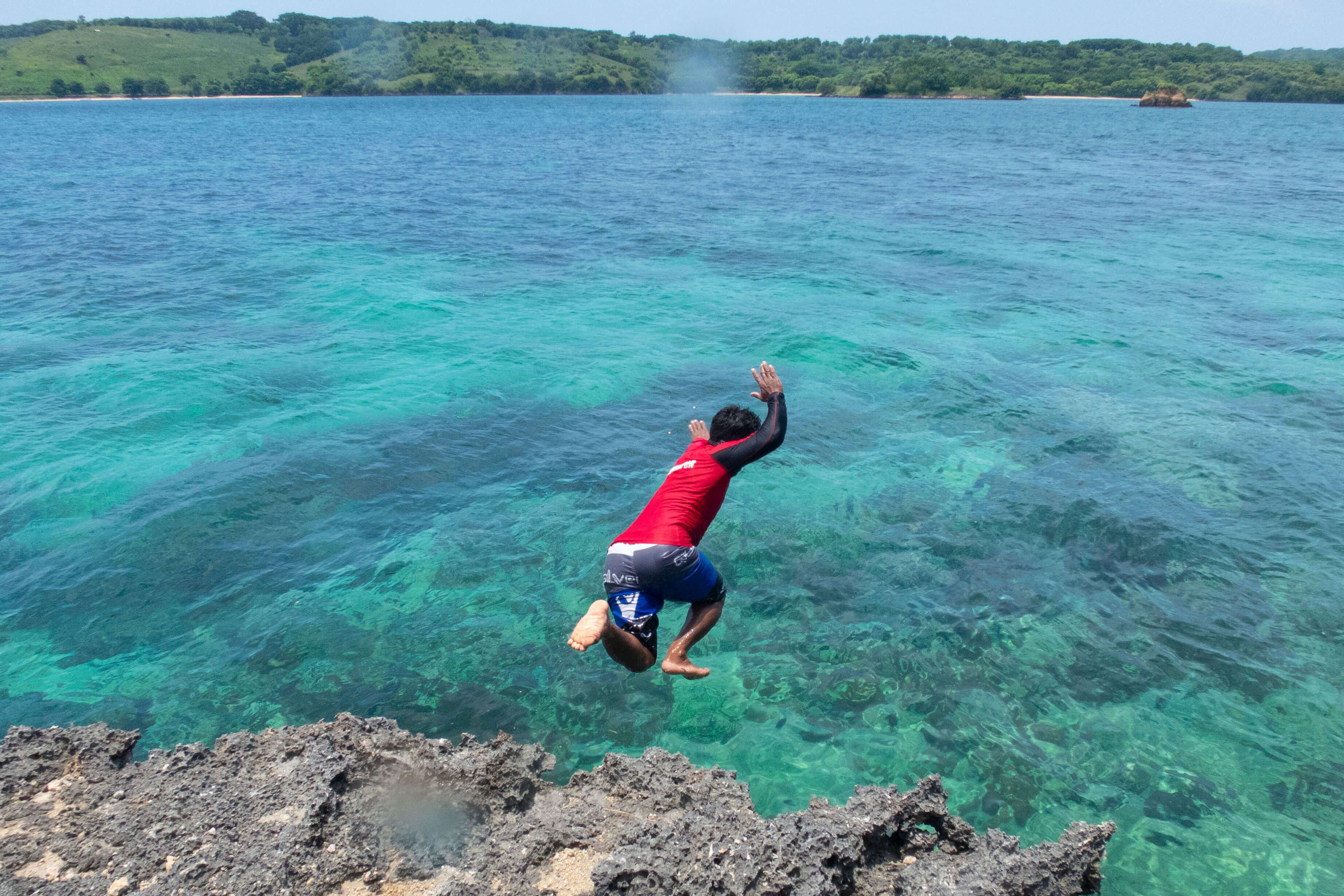 Photo: Grace Baey
The Dorsal Effect
Where: Lombok, Indonesia
What they do: Determined to stop the supply of the shark fin trade, and provide an alternative source of livelihood to shark fishermen in Lombok, animal-lover Kathy Xu started The Dorsal Effect in 2013. Leading eco-tours and conservation trips, this social enterprise merges vacation and doing good.
The wildlife experience: Local fishermen take travellers out in their boats to see incredible marine life at pristine snorkel sites and amazing, secluded beaches, far away from the usual tourist areas. Reef sharks and turtles are just some of the marine inhabitants that travellers could encounter. This is conservation one could get used to: come for the beaches, stay for the good.
URL: https://www.thedorsaleffect.com/booking/
Ready to dive in with The Dorsal Effect? We've been there — read our story on The Better Traveller to find out more, or hear from Eunice about her experience. 
---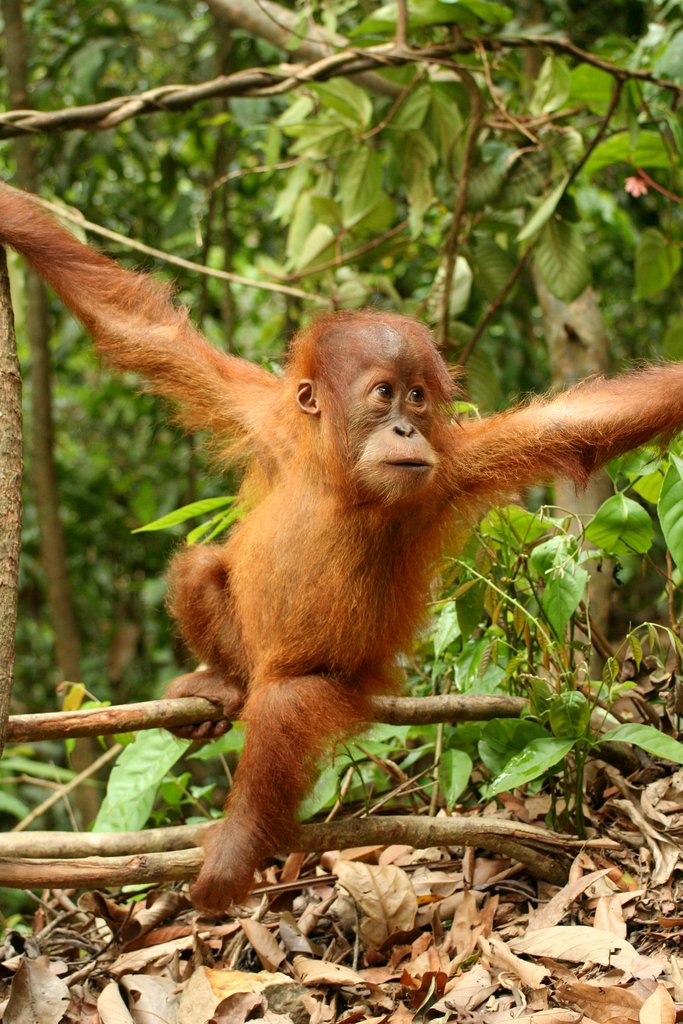 Photo: Michaẽl CATANZARITI / CC BY-SA  
Gunung Leuser National Park 
Where: Northern Sumatra, Indonesia
The wildlife experience: Gunung Leuser is part of the wider Leuser Ecosystem, the only place on earth where rhinos, tigers, elephants and orangutans coexist. As one of the three parks of the Tropical Rainforest Heritage of Sumatra site, which was inscribed as a UNESCO World Heritage site in 2004, this 7,927sq km of land protects a wide range of ecosystems. 
Being one of the two remaining habitats for Sumatran orangutans, there is a designated research area for the orangutan within the park. Other mammals found in the park are the Sumatran elephant, Sumatran tiger, Sumatran rhinoceros, Sumatran serow, sambar deer and leopard cat. 
URL:  https://www.conservationatlas.org/gunung-leuser-national-park
---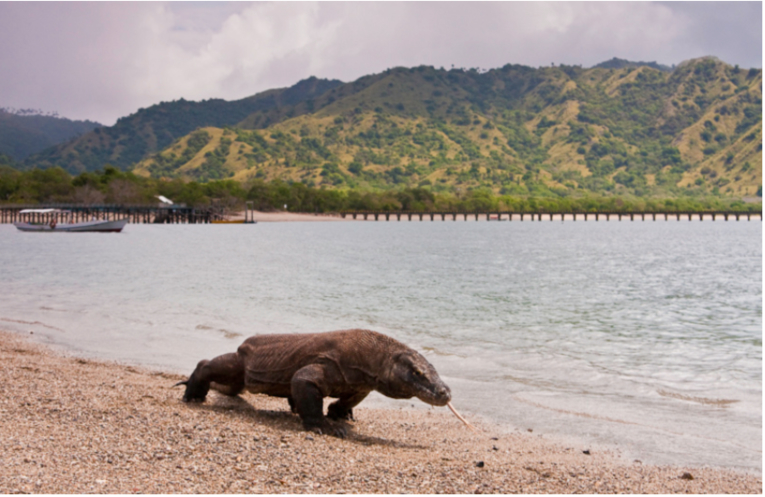 Photo: Adhi Rachdian from Indonesia / CC BY 
Komodo National Park 
Where: Lesser Sunda Islands, Indonesia
The wildlife experience: Established in 1980 to protect the Komodo dragon and its habitat, the park was subsequently declared a World Heritage Site and a Man and Biosphere Reserve by UNESCO. The park comprises the three larger islands Komodo, Padar and Rinca, as well as 26 smaller ones with a total area of 1,817sq km . 
Besides Komodo dragons, many other notable terrestrial species such as the orange-footed scrub fowl and the Timor deer also reside in the park. A rich marine environment surrounds the park including coral reefs, mangroves, seagrass beds, seamounts, and semi-enclosed bays. Within these habitats, more than 1,000 species of fish, dugong, sharks, manta rays, dolphins, sea turtles, at least 14 species of whales, and some 260 species of coral also make Komodo National Park their home.
URL:  Komodo National Park
---
THAILAND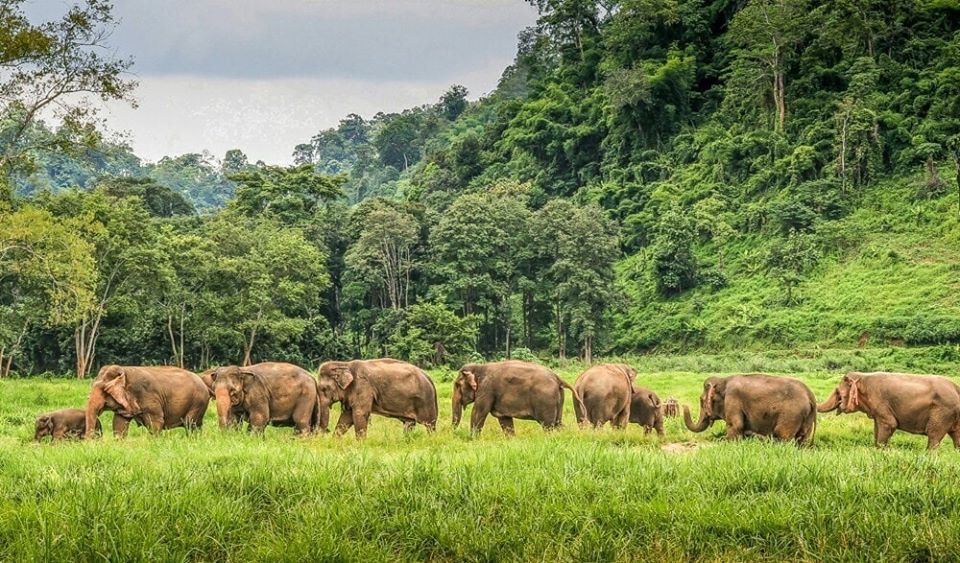 Photo: Elephant Nature Park
Elephant Nature Park
Where: Chiang Mai, Thailand
What they do: Elephant Nature Park is a sanctuary and rescue centre for elephants. Established in the 1990s and located 60km from the city, the park focuses on restoring surrounding rainforests, maintaining cultural integrity of the local community by creating employment and purchasing agricultural products locally, and educating visitors on the plight of endangered local species.
The wildlife experience: At the park, elephants are free to interact and play in the natural surroundings. Travellers get to observe them living with their chosen herd and learn about their individual histories. Besides elephants, there are other rescued animals at the sanctuary, including buffalos, horses, goats and birds. 
URL: https://www.elephantnaturepark.org/enp/
---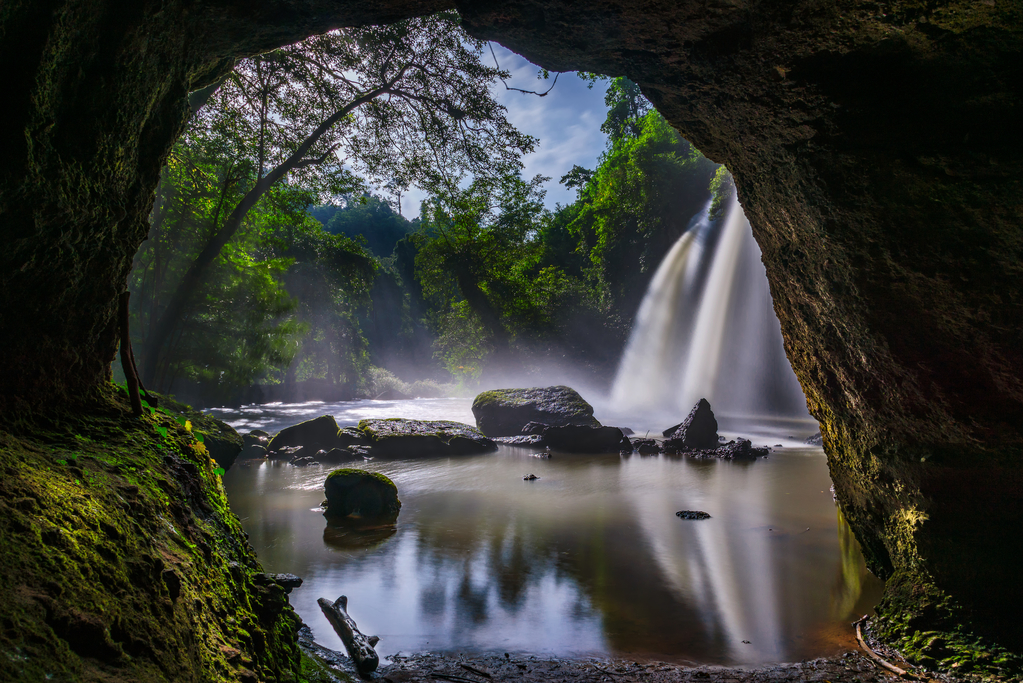 Photo: Nawit Science / CC BY-SA  
Khao Yai National Park  
Where: Nakhon Ratchasima, Thailand
The wildlife experience: Being the third largest park in Thailand, Khao Yai National Park covers an area of 300sq km, including tropical seasonal forests and grasslands. The land consists of mountains with elevations mostly ranging from 400-1,000m. The forest teems with around 320 species of birds like the red junglefowl and coral-billed ground cuckoo, and about 66 species of mammals, including the Asian black bear, Indian elephant, gaur, white-handed gibbon, Indian sambar deer, southern pig-tailed macaque, Indian muntjac, and Ussuri dhole. 
URL: https://www.thainationalparks.com/khao-yai-national-park
---
LAOS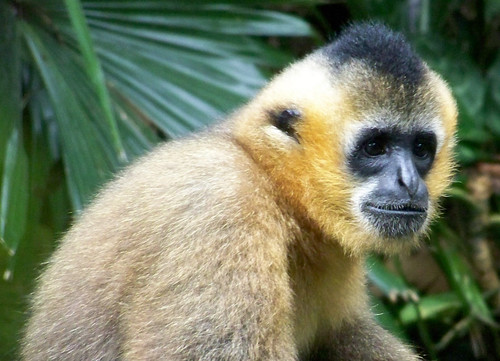 Photo: bergeycm / CC BY-NC-ND 2.0
The Gibbon Experience
Where:  Ban Houayxay, Lao P.D.R.
What they do: Started in 1996, the Gibbon Experience in Nam Kan National Park is a tourism-based conservation project. It is mainly known for its canopy set-ups featuring incredible tree houses, which are connected by ziplines. 
The wildlife experience: Discovering wildlife from the canopy is a truly different experience. Black crested gibbons roam freely in the park and may be spotted in the morning when they sing. It is also possible to spot other wildlife such as sambar deers, leopards, tigers, giant squirrels and even Asiatic black bears.
URL: https://www.gibbonexperience.org/
---
VIETNAM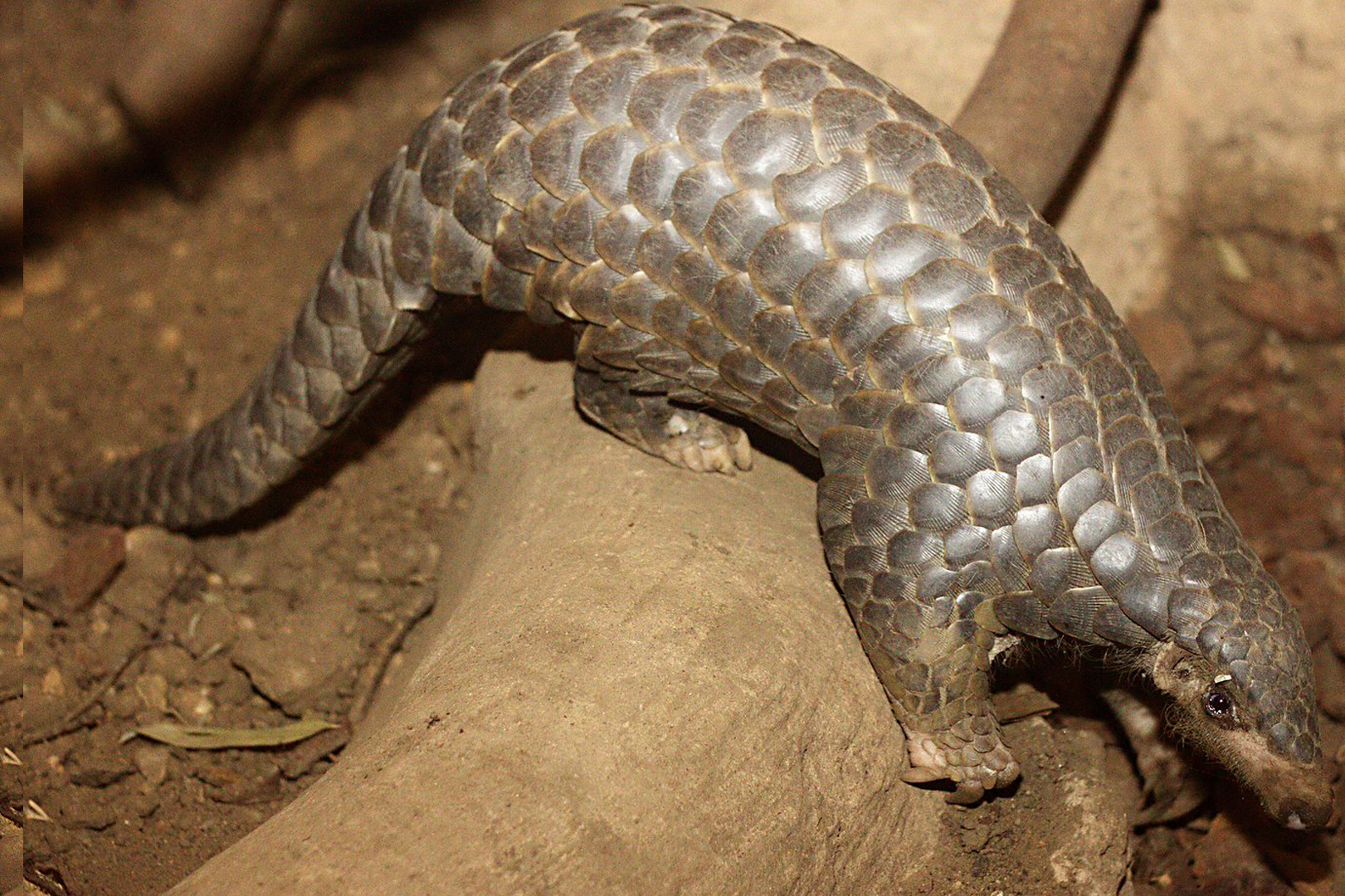 Photo:  nachbarnebenan / Public domain
Ba Be National Park
Where: Bắc Kạn Province, Vietnam
The wildlife experience: Located about 250km north of Hanoi, the Ba Be National Park covers an area of 44,750ha and boasts an intricate hydrological system of rivers and streams. About 65 mammal species have been recorded in the park, among them: the Chinese pangolin, slow loris, stump-tailed macaque, François' langur, Asian black bear, European otter, Owston's palm civet, Asian golden cat, mainland serow, red giant flying squirrel, particolored flying squirrel, hairy-footed flying squirrel as well as 27 bat species.
Furthermore, 233 bird species, 43 reptile and amphibian species — among them the king cobra and the Vietnamese salamander — have been found here. In Ba Be lake is also home to over 100 species of fish. The park is also noteworthy for its diversity in butterflies, of which 354 species have been seen.
URL:  https://www.lonelyplanet.com/vietnam/northeast-vietnam/ba-be-national-park
---
CAMBODIA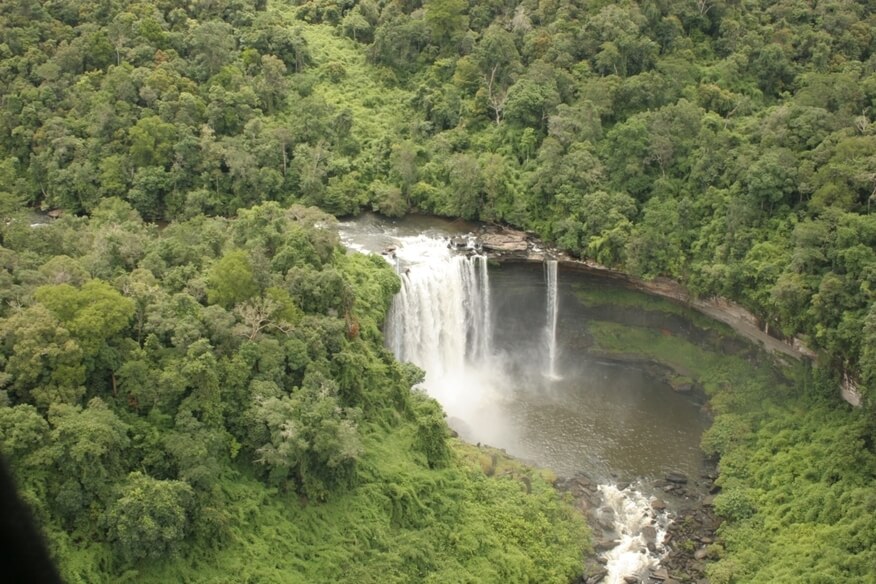 Photo: Wildlife Alliance
The Cardamom Mountains
Where:  Koh Kong, Cambodia
What they do: One of Cambodia's greatest natural sites, the Cardamom mountains offer the best chances of seeing Cambodia's wildlife, including 450 bird species and more than 55 IUCN threatened species of vertebrates.
The wildlife experience: The mountains are a haven for endemic species. It is home to threatened wildlife including the pileated gibbon, Siamese crocodile, Sunda pangolin, and Malayan sun bear. The most famous resident species though has to be the Asian elephant. A good way to observe the wildlife is through tours by community-based eco-tourism initiatives, where villagers organise and operate tours and activities around the mountains.
URL:  Visit the Cardamom Mountains 
---
Please rotate your device to continue the slideshow
Creature Feature
Click on the animal icons to get to know our wildlife stars better!
Creature Feature
Tap on the animal icons to get to know our wildlife stars better!