Devastated but Not Destroyed
Teenage resilience steps into play in the aftermath of Typhoon Haiyan.
When we first met Vanessa, she was only 14.
Yet she was already leading a group of 20 youths and organising programmes for her community with the hope of rebuilding in the wake of Typhoon Haiyan.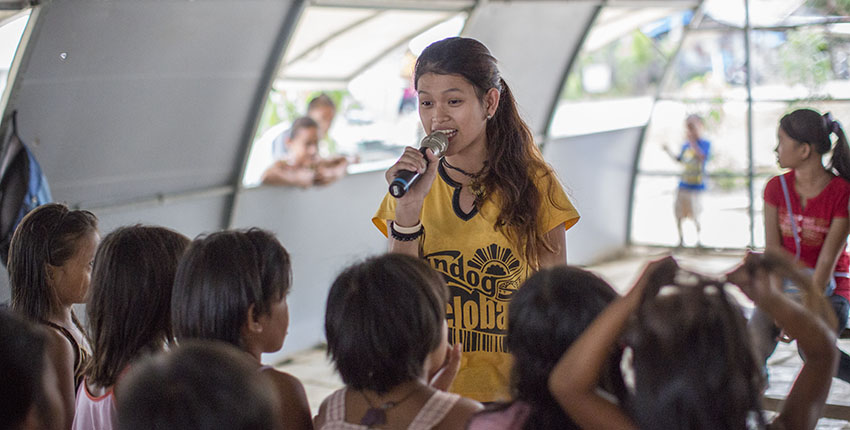 Haiyan, which struck in November 2013, destroyed 90% of Tacloban City, leaving behind many devastated families.
Six months later, we, Artsolute, were introducing one of our community arts programmes, Puppets and Passages, to three youth groups there.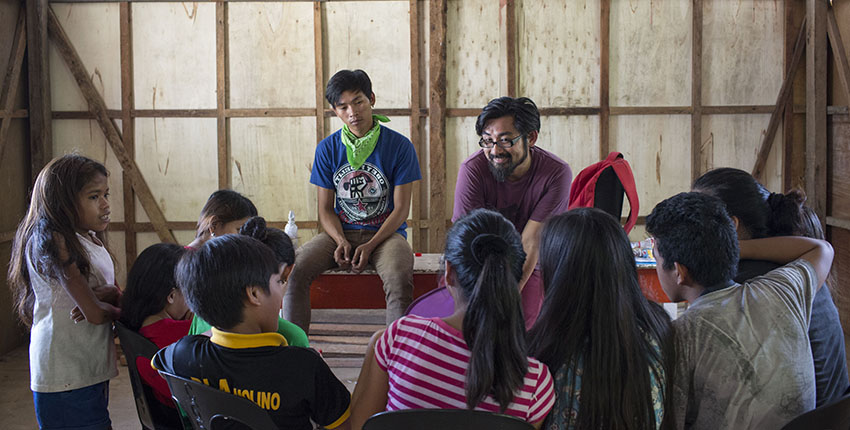 We noticed one group that seemed to need more help.
Over time, we learnt more about the youths of Abucay Bunkhouse Youth Organisation (ABUYO) and the challenges that Vanessa and her peers faced, such as the conditions of their bunkhouse, the lack of support within the bunkhouse and the lack of financial means.
Despite being more disadvantaged than other youths in their vicinity, the ABUYO youths have a strong sense of purpose and are dedicated to making a difference for those around them.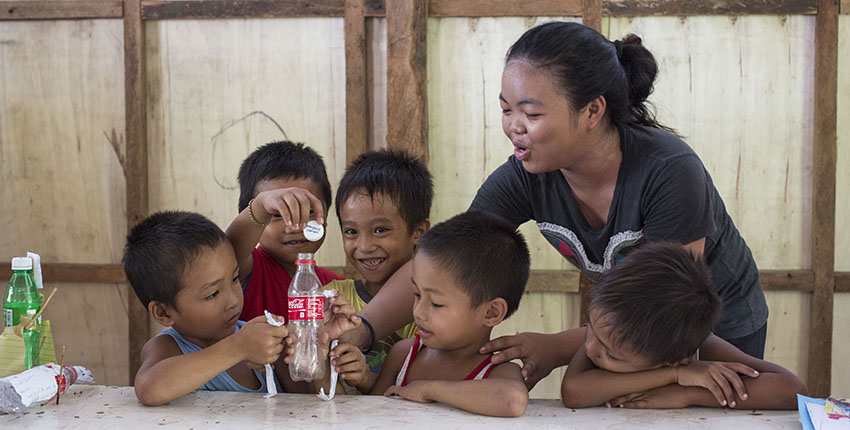 With few resources, they run workshops helping other youths deal with post-disaster trauma through art and by sharing their personal stories. And they inspire other youths to do likewise.
Mentoring Vanessa and the ABUYO youths in their journey has been a great privilege for us at Artsolute.
With further support, they can continue to thrive and reach out to more children and youths needing social and emotional support in the communities around Tacloban.
---
Update: The fundraiser for ABUYO for has ended. The funds were administered by Singapore-based Artsolute, which supports ABUYO and activates young people to lead and participate in projects of community development, cultural exchange, and psychosocial intervention.
About Artsolute
Artsolute is an artist-run social enterprise in Singapore that offers programmes to help vulnerable persons express themselves and improve their quality of life. Its programmes include workshops, events and performances.