Awesome Superheroes Give You the Power
Newly graduated from superhero school, Eagleboy, the Whisperer and Walking Flame will help you find your own inner superhero.
"He really believes he is the Whisperer," Lisa Sun says of her son, Benjamin.
The seven-year-old used to be afraid to speak up. Now, "he is much braver and compassionate", she says, adding that he "insists on helping with housework".
How did mild-mannered Benjamin become one of Singapore's best-dressed superheroes?
He and his classmates at a kindergarten were given a chance to imagine themselves as superheroes, create their own costumes from simple, everyday items, and dress for success on graduation day.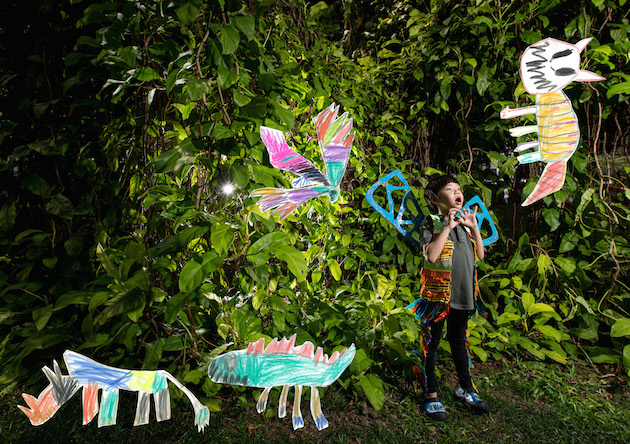 They outdid themselves.
And now, they're inspiring others to unleash their inner superheroes through Superhero Me.
The initiative, by social documentary studio Logue and celebration design studio In Merry Motion, was started to empower pre-schoolers from less privileged families to develop a stronger sense of self.
It has evolved into a values-based movement helping children from all walks of life to build resilience as they imagine themselves as superheroes, craft a costume that they want and learn that dreams with effort can turn into reality.
Parents and children can download a kit and work together to craft the costumes from everyday household items. And if they're in Singapore in the second half of June, they can celebrate together at the Superhero Me Festival, where the kids (and adults) can star in their own superhero film.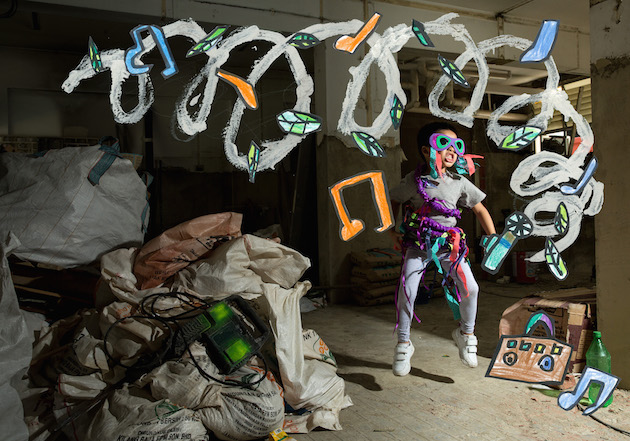 Nur Rafidah, a single mother to twins Afeeq "Electro Claw" and Azeeq "Singing Tornado", says the project "heightened their imagination and creativity because it's not about rigid drawings of what things should be".
"They tell me anything is possible when you are a superhero," she says, adding that her boys even offered to make her a costume.
For the team behind the project, Superhero Me is a labour of love that illustrates how big ideas like changing the world can start with small actions at home.
Project leader Jean Loo says no one on the team has children of their own yet, "but the responsibility of shaping our society towards one filled with more empathy and kindness doesn't have to rest on the shoulders of parents alone".
"We want children to believe in the potential of their imagination. You don't have to fit into a stereotype. It is possible to be whoever you want to be and work towards it."
---
Download an awesome craft kit to help a child create his or her own costume.
About Superhero Me
Established in 2014, Superhero Me is an inclusive arts movement that is providing children from lesser privileged backgrounds with an avenue to build confidence, and express themselves through the arts.
Contributors