Chhnganh! Cambodia's best places to eat and do good
Come for the cause, stay for the food.

Despite the wealth generated by tourists who flock to see Angkor Wat and its surrounding temples, Siem Reap is one of Cambodia's poorest provinces. For many, the gap between the haves and the have-nots is jarring enough to encourage them to start a cafe or restaurant to give back to the Cambodian people they love. Many of the eateries are founded by foreigners, who had dipped their toes by volunteering at orphanages and other charities before deciding to take the plunge with their own projects.
Training in these restaurants enables young Cambodians to gain employment in the fast-growing hospitality sector in Siem Reap. As these are training restaurants, diners should be aware that the experience may not be perfect. Common complaints are the poor English comprehension and the inconsistent meal standards. On the plus side, constructive feedback is usually welcomed and eating for a good cause is relatively cheap in Siem Reap. On average, a meal with a drink costs about US$10.
---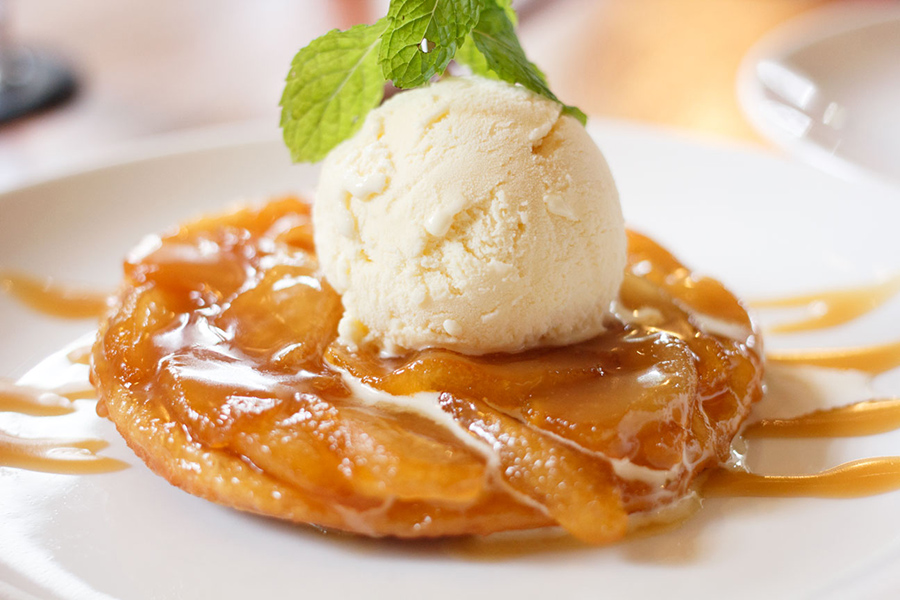 Good food:
Inventive Cambodian tapas-styled dishes such as lotus, jackfruit and coriander hummus served with toasted baguette. Red ants and beef stir fried with kaffir lime leaves and chilli. And for dessert, banana fritters with palm sugar caramel and lemongrass galangal ice-cream.
Good cause:
Set in a Cambodian-styled house with a garden setting, Marum is part of the TREE Alliance group of training restaurants. It is run by Kaliyan Mith, the Siem Reap arm of Friends International, which has been working with street children and other marginalised youth since 2007. Many of the trainee cooks and wait staff are former street youth or come from other marginalised and at-risk groups. Besides training in the restaurant, students also learn English and life-skills. All profits are invested in the training and also in other community projects run by Kaliyan Mith.
Good to know:
Marum is the Khmer name for the Moringa tree. A highly nutritious plant, Moringa is also known as the tree of life. Opened in 2012, Marum is the fifth restaurant started by the highly awarded Cambodian NGO, Friends International, whose awards include the Skoll award for social entrepreneurship. The NGO's restaurants have been so successful, it started a franchise, TREE  (Training Restaurants for Employment and Entrepreneurship), to spread best practices in the field of training restaurants. TREE has eight restaurants in the region.
Details:
https://www.facebook.com/MarumRestaurant/
#8A, B Phum Slokram (Between Wat Polanka and Catholic church)
+855 17 363 284
---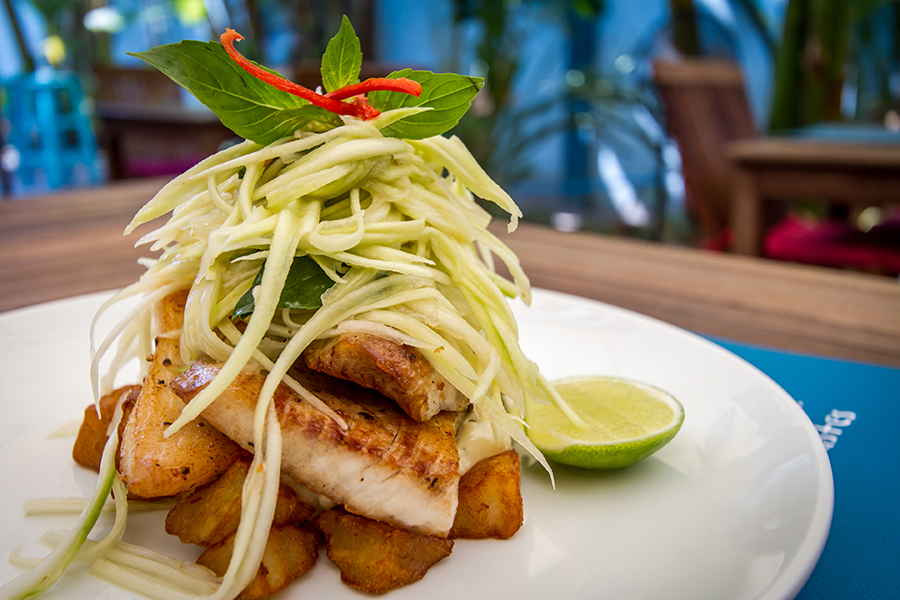 Good food:
A relatively traditional menu with Asian and Western staples, all beautifully presented. The Khmer chicken curry and Khmer chicken amok are popular, and for vegetarians, the fried corn and pumpkin burger are good options. Many swear the cheesecake is the best in town.
Good cause:
Haven is a training restaurant founded by a Swiss couple Sara and Paul Wallimann who spent seven months volunteering at an orphanage 14km outside Siem Reap. There, they learnt that once the children come of age, they leave the orphanage with few opportunities and little hope. Sara and Paul decided to give these late-teens a safe place to turn to and help them in their transition to the real world. With a focus on quality, the restaurant only accepted 25 disadvantaged young adults during its first four years, all of whom have graduated with good jobs. Today, Haven has 20 employees who work as teachers and supervisors. In addition to the work training and the life skills workshops, such as English and computer lessons, Haven also bears financial responsibility for all its trainees, who are provided with shared housing, meals, medical care and a monthly training allowance.
Good to know:  
Haven is committed to sustainability and that includes reducing its carbon footprint by recycling wherever possible. For instance, used cooking oil is donated to Naga Biofuels, which turns it into bio-diesel that Haven then buys back to run its generator. The restaurant also uses free range eggs as well as organic and responsibly-cultivated rice and coffee. It has a glass kitchen so you can see everything that goes into the making of your meal!
Details:
http://www.havencambodia.com/en/welcome/
Chocolate Road, Wat Damnak area, west of Angkor High School.
+855 7834 2404
---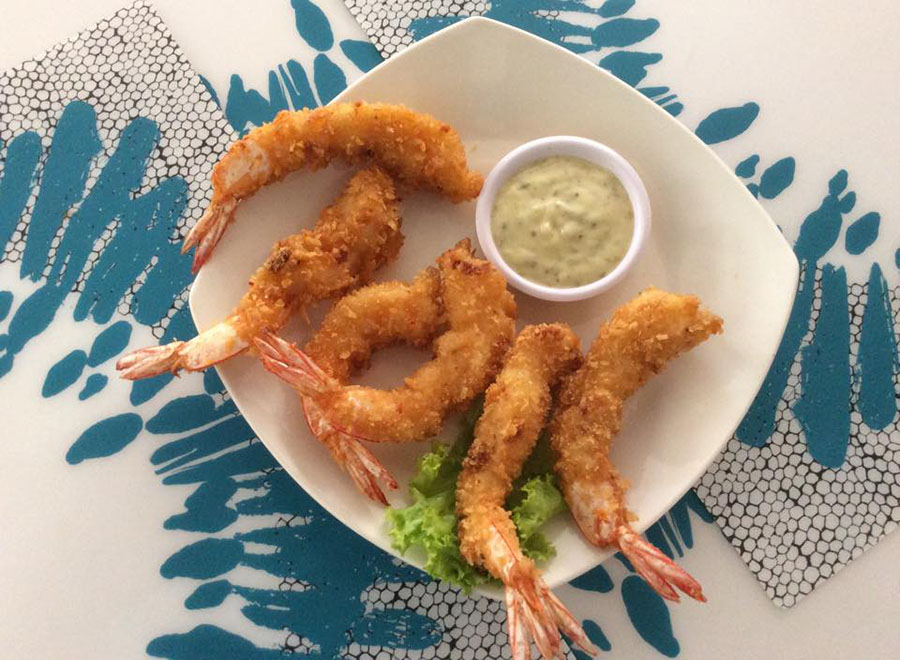 Good food:
Genevieve's serves Asian fusion, Khmer, Thai, Vietnamese as well as traditional British and American fare. Customers rave over the sesame prawn tempura with tartar sauce, steamed Tonle Sap red fish with rice noodle, Khmer curry and rich chocolate mousse with cream.
Good cause:
Genevieve's employs local people, many from disadvantaged backgrounds. Staff get 10 per cent of the profits every month while another 10 per cent is donated to local NGOs. Once a month staff are taken out for a fun day such as swimming or picnicking.
Good to know:
Australian Phil Rogers started Genevieve's in 2013 as a tribute to his deceased wife. The restaurant provided start-up capital and continues to support Genevieve's Fair Trade Village (GFTV), an initiative that helps people with disabilities sell their arts and crafts. Set in the former premises of Genevieve's, a short walk from the current restaurant, GFTV allows producers to set their prices and keep 90 per cent of the sale price. The remaining 10 per cent is used to employ staff - all persons with disabilities - for the Village.
Details:
https://www.facebook.com/GenevievesRestaurant/
Sok San Rd, Krong Siem Reap, Cambodia.
+855 60 410 783
---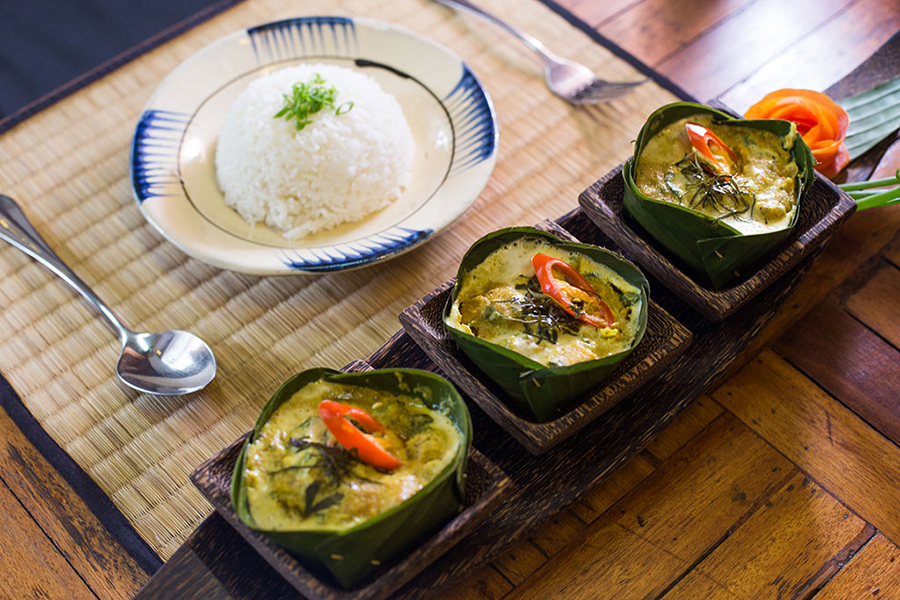 Good food:
New Leaf fries made with Cambodian sweet potatoes and potatoes, served with wasabi mayonnaise and ketchup. Khmer iced coffee made with Cambodian Robusta coffee sourced from the northeast highlands of Rattanakiri and Mondulkiri. Fish amok served with brown rice. Sunday brunch sometimes comes accompanied with live music ranging from jazz to acoustic Khmer music.
Good cause:
New Leaf is a not-for-profit venture. This eatery/bookshop donates 80 per cent of profits to educational projects in Siem Reap and 20 per cent to its Khmer staff. To date New Leaf says it has donated over US$25,000. The three-story French colonial-style building, a stone's throw from the Old Market/Pub Street area, also includes an exhibition space with a rooftop area that is used for talks, film screenings, concerts, readings and book signings. The event space is offered free of charge to other NGOs to hold seminars and educational programmes.
Good to know:
Siem Reap's first book cafe was founded in 2013 by Englishman Ian Croft, a former banker working in Singapore who volunteered in Siem Reap for three weeks. Together with his business partner, Georgina Hemingway, New Leaf started with 3,000 books donated from Singapore, China and the UK for customers to browse, swop or buy. New Leaf has gone on to donate more than 1,000 books to rural schools in Cambodia.
Details:
http://newleafeatery.com/
Group 10, Phum Mondul 1, Svay Dungkum, 306 Street 09, Krong Siem Reap, Cambodia.
+855 (0)78 942 931
---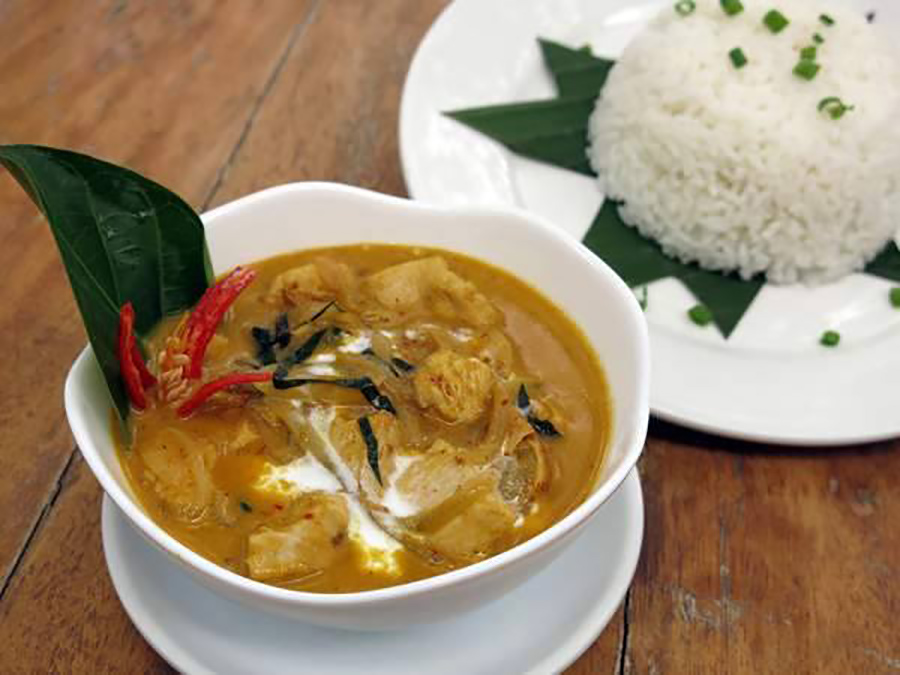 Good food:
Small menu of mainly Cambodian dishes, all very reasonably priced. Favourites are the fried mixed vegetable with rice, beef lok lak and the fish amok. To wash it all down, have a Khmer iced coffee.
Good cause:
Maom was started by six young Cambodians to help fund their way through university. But profits don't just go towards the education of the founders, who are all from the same village, Samrong, about 30km from Siem Reap. The profits also go towards a school in Samrong run by NGO BambooGrass, "to give something back to our community and share our good fortune". The school teaches children English and life skills such as hygiene, computer and art lessons. Patrons can also donate books and other materials for the school, at the cafe.
Good to know:
The young owners encourage visitors to come, use their wifi, work or simply hang out. They are happy to answer questions about Cambodian culture and even teach simple Khmer. Visitors can also rent bicycles through Maom. The team is decorating two rooms upstairs which they intend to rent out as living or work spaces. Unusual for Siem Reap, Maom accepts crypto currency Bitcoin.
Details:
https://www.facebook.com/maomrestaurant/
B-09 Ung Oeun Street, Borei Premprei (Charming City), on the way to Angkor Wat.
+855 6957 959