A snapshot of how the community has supported migrant workers in the pandemic and offered hope for a brighter future.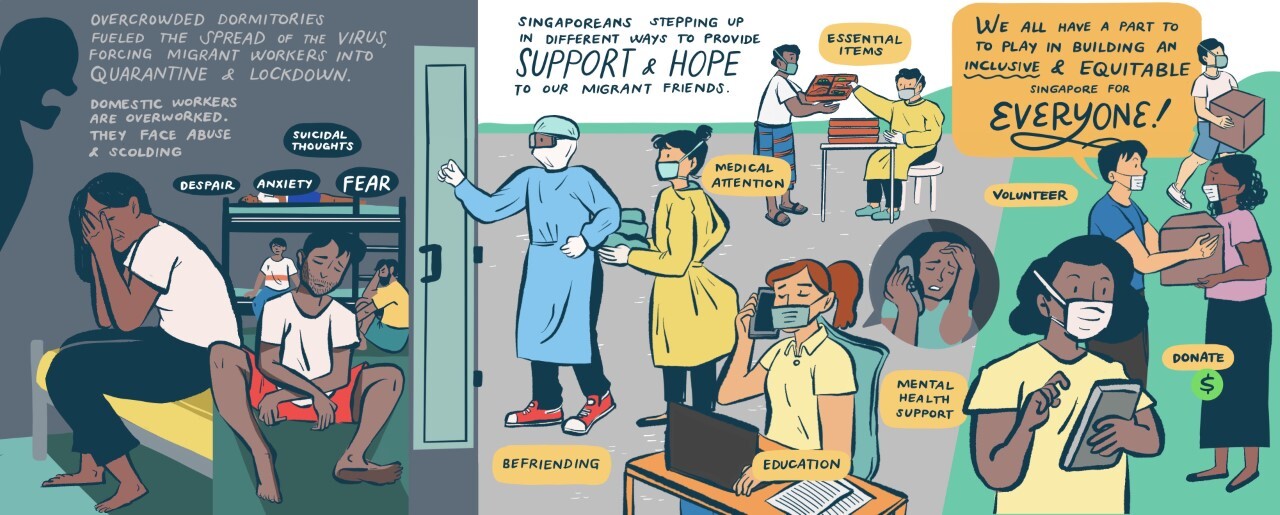 Help these organisations reach out to more migrant brothers and sisters.
Stories from the Ground
Take a peek into the lives of volunteers and our migrant friends
Organisations
Find out how migrant rights groups have stepped up to uplift migrant workers in Singapore. In candid interviews, each share how the crisis has challenged their efforts, and what more is needed to improve workers' lives.