Unstoppable in a Crisis: Singaporeans Doing Good
At home and abroad, they continue to build solidarity with international communities during the pandemic.
Photo courtesy of Love Cambodia
Many Singaporeans have gone beyond home and their immediate communities to do good. 
Driven by a need to make a difference and grateful for the opportunities they have been given, these individuals want to give back to society, not just in Singapore, but abroad.
From Singapore to Cambodia, Indonesia to Bangladesh, they work and volunteer in local NGOs or have started charities and ground-up initiatives, dedicating their lives to causes that empower the vulnerable and marginalised, creating a more equitable and inclusive world. 
By supporting international communities in need, they have also built solidarity through lasting friendships that have deepened cross-cultural understanding and perspectives. 
In recent months, the COVID-19 pandemic has forced many of these organisations to cancel or suspend ongoing activities and programmes in the communities they serve. Yet, the spirit of doing good has not been diminished. They have innovated and found creative solutions that enable them to continue their efforts during these trying times.
Our Better World, a storytelling initiative from Singapore,  celebrates these Singaporeans and their commitment to a shared humanity.
Most recently, OBW told the stories of four Singaporeans who have shown grit and resilience in the face of a global crisis.
Over the years, there have been other examples of altruism, including Linus, who founded Global Village for Hope (GVH) in Myanmar in 2015 to give impoverished kids a fair shot at an education. He partnered Joseph, a local teacher and friend to manage GVH's operations. 
Or Uncle Thomas who started Willing Hearts Orphanage in the Philippines with his former domestic helper, Maria, in her hometown, Bulacan. 
Also 'Big Bear' Nizar, who took his feeding programme Free Food for All overseas, providing food aid through Food for Change to disaster-struck and war-torn countries, including Bangladesh, Indonesia and Yemen.
And the handful of organisations who labour selflessly to improve the lives of our migrant brothers and sisters. 
Read about the good they do, and explore how you can support their causes:
Children and Youth 
Love Cambodia
Magical Light
Environment
People's Movement to Stop Haze
Migrant workers
Back Alley Barbers
Dibashram
HealthServe
Humanitarian Organization for Migrant Economics (HOME)
Project Chulia Street
SDI Academy
Refugees
Action for Women
Advocates for Refugees - Singapore
Afghan Peace Volunteers
Al-Hasan Volunteer Network
Relief SG
Reyna Movement
Rural communities
Firefly Mission
St John Brigade Phnom Penh
WISE - WASH
---
Advocates for Refugees - Singapore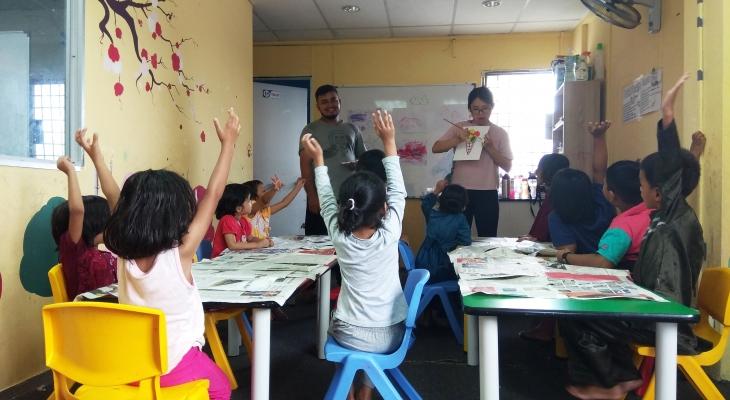 Where: Singapore 
Who they help: Refugees
What they do: Advocates For Refugees (AFR-SG) is a ground-up movement founded in 2015 by Singaporeans, Mathilda Ho and Nursyazwani Jamaludin, who are passionate about the refugee cause. It started as a Facebook group to gather like-minded individuals, and grew into an advocacy group. They organise awareness campaigns and advocacy, in hope of affecting policy changes and spurring collective action for good, through engagement in dialogues and parliamentary questions. Each year, they organise Refugee Awareness Week in commemoration of World Refugee Day. 
Impact: Through their awareness campaigns and engagement in dialogue sessions, they have provided a place for Singaporeans to learn more about the issue and how to take action.
Community support during COVID-19: They have continued their advocacy campaigns in collaboration with different organisations to raise awareness, and promote the call to support and empower refugees.
Read OBW's story: Amid closed borders, paths to an open future for refugees
How you can help: Support partners and local advocacy efforts by buying AFR-SG merchandise.
URL: https://afr-sg.com/merchandise 
---
Al-Hasan Volunteer Network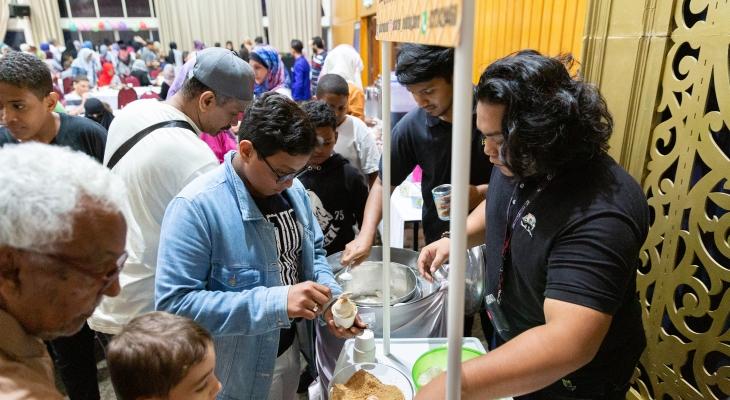 Where: Malaysia
Who they help: Refugees and underprivileged communities 
What they do: Al-Hasan Volunteer Network, co-founded by close friends Syrian refugee Hasan Al-Akraa and Singaporean Nur Fahana in 2016, is a non-profit organisation that supports the livelihoods of underprivileged communities in Malaysia.
Impact: Led by Hasan in Kuala Lumpur, the Volunteer Network runs social projects and events to empower refugees to learn and contribute through their skills, allowing them to better integrate into society. It also collaborates with local organisations to conduct health checks, helps to fund emergency medical cases, provides education for refugee children, skills-based workshops for adults and organises youth development and community events. Many Malaysians have also signed up to volunteer, helping to shift perspectives on refugees, and to turn public criticism into compassion.
Community support during COVID-19: The network brought together 14  chefs from different refugee communities (Syria, Afghanistan, Yemen, Palestine, and Iraq) to cook and deliver food to frontline health workers. They also cooked for refugee and Malaysian families who were fasting during Ramadan, and delivered essentials to low-income Malay fishermen and their families.
How you can help: Donate, volunteer or partner with them on their initiatives.
Read OBW's story: In Malaysia, a refugee community that keeps giving
URL: https://www.facebook.com/alhasanvn/
---
Firefly Mission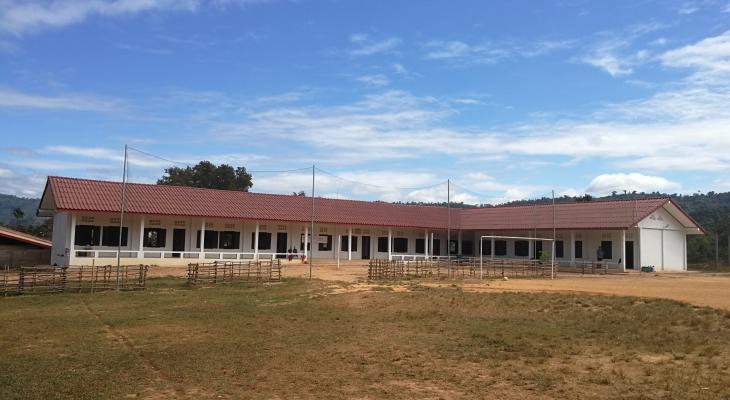 Where: Bangladesh, Bhutan, Cambodia, Indonesia, Laos, Malaysia, Myanmar, Nepal, Singapore, Sri Lanka, and Thailand
Who they help: Underprivileged communities in Asia 
What they do: Founded by two like-minded individuals who were actively involved in overseas humanitarian work, Firefly Mission was officially registered as a non-profit organisation in 2005. From crisis relief to humanitarian work, their work spans across 11 countries in Asia, with a focus on education, welfare, and healthcare. 
Impact: For more than a decade, Firefly Mission has conducted crisis and humanitarian work across Asia. In 2008, they raised more than a million dollars in response to Cyclone Nargis that hit Myanmar, and channelled the funds into relief work, rebuilding of schools and homes, and infrastructure. They have also held annual eye camps in Myanmar for farmers with cataracts. In their support for communities in need, Firefly Mission has inspired locals to initiate independent projects themselves. In Myanmar, one of their beneficiaries took the initiative to house 20 orphans who had been abandoned. Firefly Mission has also seen their volunteers from Singapore widen their perspectives about overseas communities, with one young volunteer donating her overseas study funds to an orphanage, and chose to study locally instead. 
Community support during COVID-19: While all scheduled trips and fundraising events are cancelled, Firefly Mission continues to support overseas communities with existing funds, channeling it to food parcels for villagers in Bangladesh, India, and Sri Lanka.
How you can help: Donate or sponsor a child.
URL: https://www.fireflymission.org/
---
Love Cambodia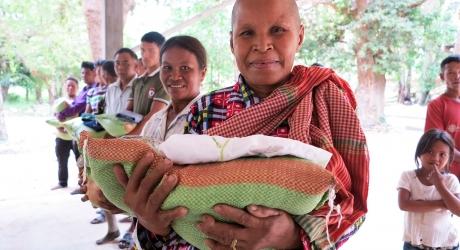 Where: Cambodia 
Who they help: Vulnerable and at-risk children, their caregivers, and communities
What they do: Founded by Singaporean Jason Lim in 2012, Love Cambodia (formerly Adore Cambodia) provides rural communities with access to clean water. It has installed bio-sand and membrane water filters and built over 300 wells and toilets, through its "Donate a Well" initiative. Education is also an important aspect of Love Cambodia's work. Jason and his team have helped build schools in villages, to reduce the risk of accidents when children have to commute long distances to other schools.
Impact: Easy access to clean water, new sanitation facilities and a basic hygiene education programme, has reduced the incidence of water borne diseases and improved hygiene and sanitation conditions for hundreds of people in these communities. With better health comes better livelihood options, enhancing the community's overall well-being.
Community support during COVID-19: Love Cambodia has continued to ensure that struggling communities are not forgotten. They are delivering food, clean water and essentials through their Emergency Hunger Relief programme. Local volunteers have helped to distribute rice bags, food baskets, bottled water and essentials to the many impoverished families impacted by the pandemic.
How you can help: Volunteer or donate.
URL: https://www.facebook.com/LoveCambodiaOrganization 
---
Magical Light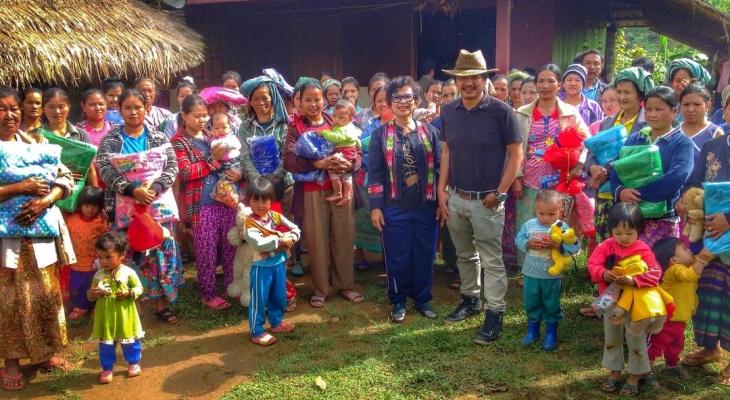 Where: Bangladesh, Cambodia, India, Laos, Malaysia, Myanmar, Thailand, Vietnam and the Philippines
Who they help: Minority groups and rural communities across Asia
What they do: Started in 2012, Magical Light is the first Singaporean foundation registered in Thailand to serve refugees and displaced children in northern Thailand. Since then, they have expanded their work to reach out to nine other countries in Asia, with a focus on education, healthcare, and humanitarian assistance. 
Impact: Magical Light's school-building projects across 10 countries has given over 10,000 children in remote villages access to basic education, as well as free computer classes in the countries where it has built computer labs. In addition, Magic Light has also raised funds to build medical centres, funding cataract missions and hosting several humanitarian aid missions in response to natural disasters in Asia. More recently, it has also distributed food to thousands of villagers in remote regions in Bangladesh. Through these programmes, Magical Light's founder, Ben Cheong, has developed close relationships with many local and overseas volunteers, who have become like family to him.  
Community support during COVID-19: While all new school-building projects have been suspended, Magical Light has switched its focus to providing relief to communities in Singapore and overseas. In Singapore, Magical Light sourced for necessities, such as surgical masks and hand sanitisers, distributing these items to migrant worker organisations, free clinics and hospitals, as well as old folks' homes. Outside of Singapore, they have provided food relief to people living in homeless shelters in Kuala Lumpur. There is also an ongoing food-relief project that feeds 2,000 families in Bangladesh.
How you can help: Create awareness or contact Ben to find out more.
URL: https://www.facebook.com/MagicalLightFoundation/ 
---
PM Haze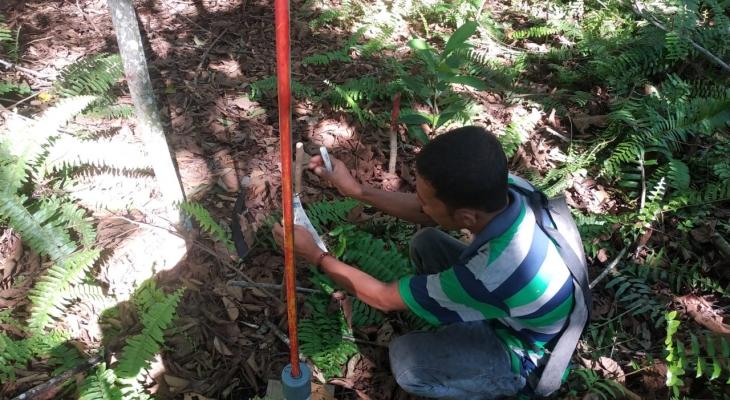 Where: Indonesia
Who they help: Rural communities
What they do: Started informally in 2014, People's Movement to Stop Haze (PM Haze) aims to promote environmental protection and a global movement to stop transboundary haze through outreach, research, and advocacy. They aim to educate consumer and financial institutions towards the use of sustainable palm oil, as well as to create a sustainable livelihood for farmers through their peatland restoration programme. 
Impact: They have partnered with Indonesian NGO Ekonomi Kreatif Andalan (EKA) to implement the ecological restoration of peatland areas that help to prevent haze in and outside of Indonesia. Through a peatland restoration programme and community-centric impact monitoring framework, PM Haze has brought in local experts to conduct a botany study of natural areas. Additionally, they also organise discussions to facilitate conversations with the community to determine their needs. Through these collaborative partnerships, friendships have formed through a common ecological mission.
Community support during COVID-19: As costs of vegetables increased during the COVID-19 crisis, PM Haze worked with villagers to develop sustainable agricultural capabilities. Households learn about sustainable farming techniques, like how to manage agricultural waste through composting, while ensuring healthy plant growth. A pack of vegetable seeds was also distributed to each family. Together with EKA and the village government, PM Haze has donated and distributed N95 masks to the local community. 
How you can help: Switch to products containing haze-free, sustainable palm oil (SPO) and support food establishments that use SPO. Or adopt a seedling that PM Haze will plant on your behalf to restore peatlands in Indonesia to help prevent the haze.
---
Project Chulia Street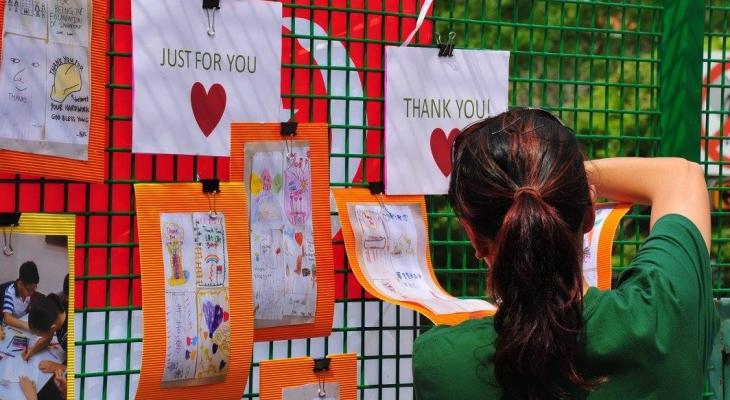 Where: Singapore
Who they help: Migrant communities
What they do: Founded in 2016, Project Chulia Street (PCS) is a privately funded ground-up initiative aiming to enhance the well-being and social welfare of migrant workers in Singapore. PCS supports migrant workers through skills-based learning opportunities, dental check-ups, and provides nutrition and basic necessities. 
Impact: Through events held at worker dormitories, they have provided a platform for both businesses and individuals to volunteer, and interact with migrant workers. In a fiesta, volunteers cook for migrant workers, and bond over games. There are also volunteer doctors on-site, providing free health checks for migrant workers. The participatory rate is high, with 250 volunteers and an attendance of around 6,000 migrant workers.
Community support during COVID-19: PCS has continued to provide practical support to migrant workers. They purchased essential items and delivered these to temporary facilities where thousands of migrant workers are living during the lockdown. There was also a need for Bengali and Tamil translators to help translate important news reports and updates about the pandemic. Many migrant workers stepped forward to help their fellow countrymen understand the information they needed to keep them safe. This also provided an opportunity for the PCS team to develop a closer working relationship with migrant brothers, and collaborate in a time of need. 
Read OBW's story: Bringing the spirit of community to our migrants
How you can help: Donate
URL: http://www.chuliastreet.org/
---
Relief Singapore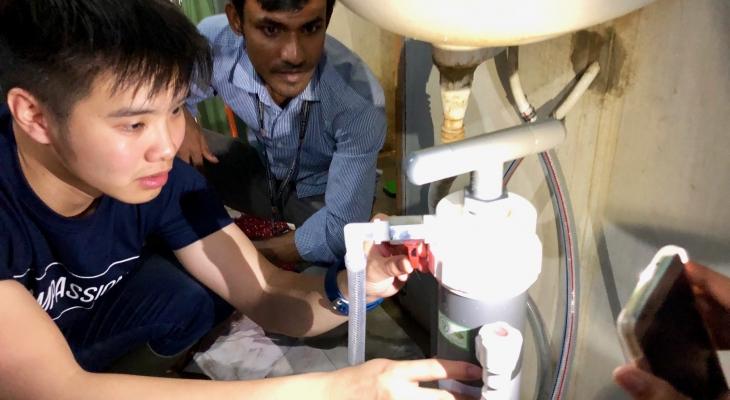 Where: Bangladesh, Indonesia, Myanmar, Nepal, and the Philippines 
Who they help: Refugees, disaster victims and vulnerable communities
What they do: Relief Singapore (SG) is a social enterprise that provides humanitarian assistance and disaster relief for communities affected by conflicts, calamities and climate change. The main areas of their focus are psychosocial support, healthcare and water. 
Impact: Since 2018, Relief SG began providing humanitarian assistance to Rohingya living in refugee camps in Cox's Bazar, Bangladesh. They have led volunteers from Singaporean to install water filtration systems in primary health centres, and deployed medical volunteers to serve in field hospitals and camp clinics.
Community support during COVID-19: In collaboration with UN agencies, they coordinated a remote relief operation to provide reusable face masks for the vulnerable Rohingya. 
Read OBW's story: Amid closed borders, paths to an open future for refugees
How you can help: Create awareness or donate.
---
Reyna Movement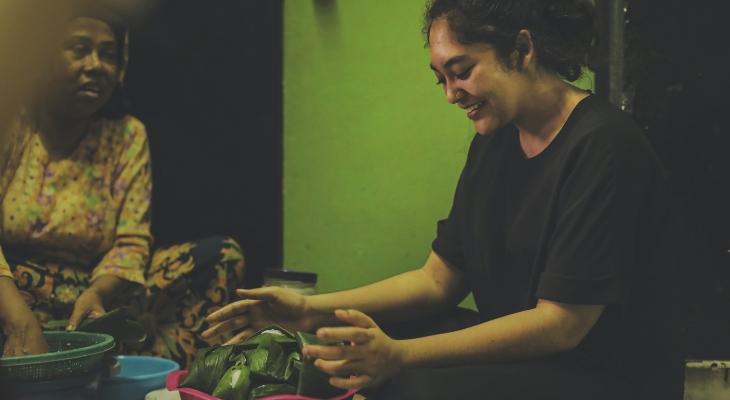 Where: Malaysia and Singapore 
Who they help: Refugees, women and marginalised communities 
What they do: Started in 2016 by Singapore Member of Parliament Raeesah Khan, the Reyna Movement is a non-profit organisation that aims to empower marginalised women and children through community engagement and upskilling programmes. 
Impact: Reyna Movement offers educational and financial support for Rohingya refugees displaced around Kuala Lumpur. As a result of their programmes, they have seen three generations of Rohingya families build relationships with local communities, and participate in activities. While in Singapore, Project Ria focuses on creating spaces of support and learning for women. They run courses on self-development, conflict resolution and confidence building. Through self-development and vocational training workshops, their work has impacted over 100 women, and close to 50 children and youth in their centres. Reyna Movement has also published Recipes of Resilience, a compilation of stories and recipes from Rohingya women. Proceeds from book sales are channelled into a health fund for these women.
Community support during COVID-19: While plans to open Reyna Centre in Johor Bahru, Malaysia, have been postponed, they have launched an incubator entrepreneurship programme virtually to mentor refugee women in developing skills to start their own businesses.
Read OBW's story: Amid closed borders, paths to an open future for refugees
How you can help: Donate or purchase Recipes of Resilience.
URL: https://www.facebook.com/reynamovement/
---
St John Brigade Phnom Penh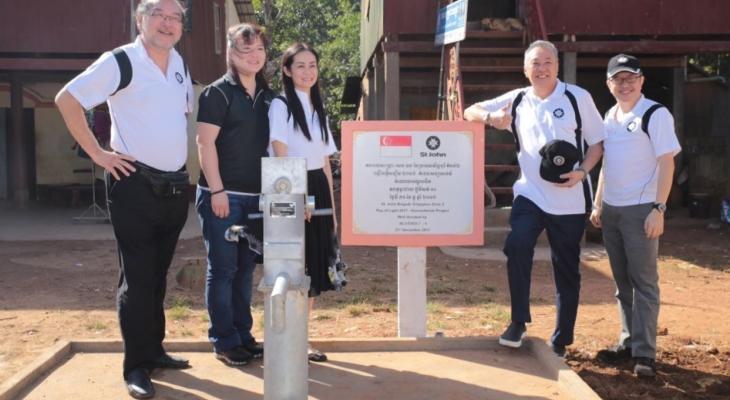 Where: Cambodia 
Who they help: Youths, St John members, general public in Phnom Penh and the rural poor in provinces
What they do: St John Phnom Penh is an offshoot of the worldwide organisation St John Brigade. It was set up by Singaporean Andrew Tay to provide educational opportunities and youth development through Cadet programmes. It also conducts basic healthcare training in rural communities, such as first aid training and offers emergency services to the public. Through these programmes, St John aims to improve the well-being and quality of life of Cambodians.
Impact: The participation in exchange programmes has helped to build bridges between Singaporean and Cambodian members through a deeper understanding of each other's cultures and working styles, while also providing mutual assistance and workplace training. For a donation initiative called Project Ray of Light, St John Brigade Singapore and Phnom Penh collaborated to raise funds, and worked with experts to construct wells for villagers. 
Community support during COVID-19: Following current restrictions to keep activities under 50 participants, St John Phnom Penh continues to support communities by providing public first-aid training, and creating virtual training videos for St John cadets to continue their training from home.
How you can help: Donate or create awareness.
URL: https://www.facebook.com/SJBSZ2PhnomPenhCorps
---
WISE - WASH in Southeast Asia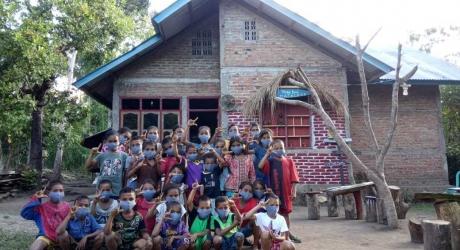 Where: Cambodia, Indonesia, Singapore
Who they help: Rural communities
What they do: Started in 2015, WISE is a non-profit organisation that improves access to basic needs, particularly clean water, sanitation and hygiene (WASH) in Cambodia and Indonesia. They run community development and behavioural change projects in order to better understand the needs of the local community, and support other causes through capacity building and consultancy such as conducting a needs assessment and recommending appropriate solutions. They also collaborate with other organisations on causes related to public health, inclusion, education, and climate change.
Impact: WISE installed water fibres in public areas in Nagekeo on the Indonesian island of Flores, so the public can wash their hands to promote better hygiene practices in the community. Prior to that, the team ran a needs assessment and presented their findings and recommendations to local villagers, after which they discussed ways to find an appropriate solution to implement together.
Community support during COVID-19: The WISE - WASH team started the COVID-19 Nagekeo Prepared Fund to provide hygiene-related supplies to the community in Nagekeo. The crowdfunding project raised funds to deliver PPE to medical workers in Nagekeo, while also producing and distributing masks to villagers. 
How you can help: Support